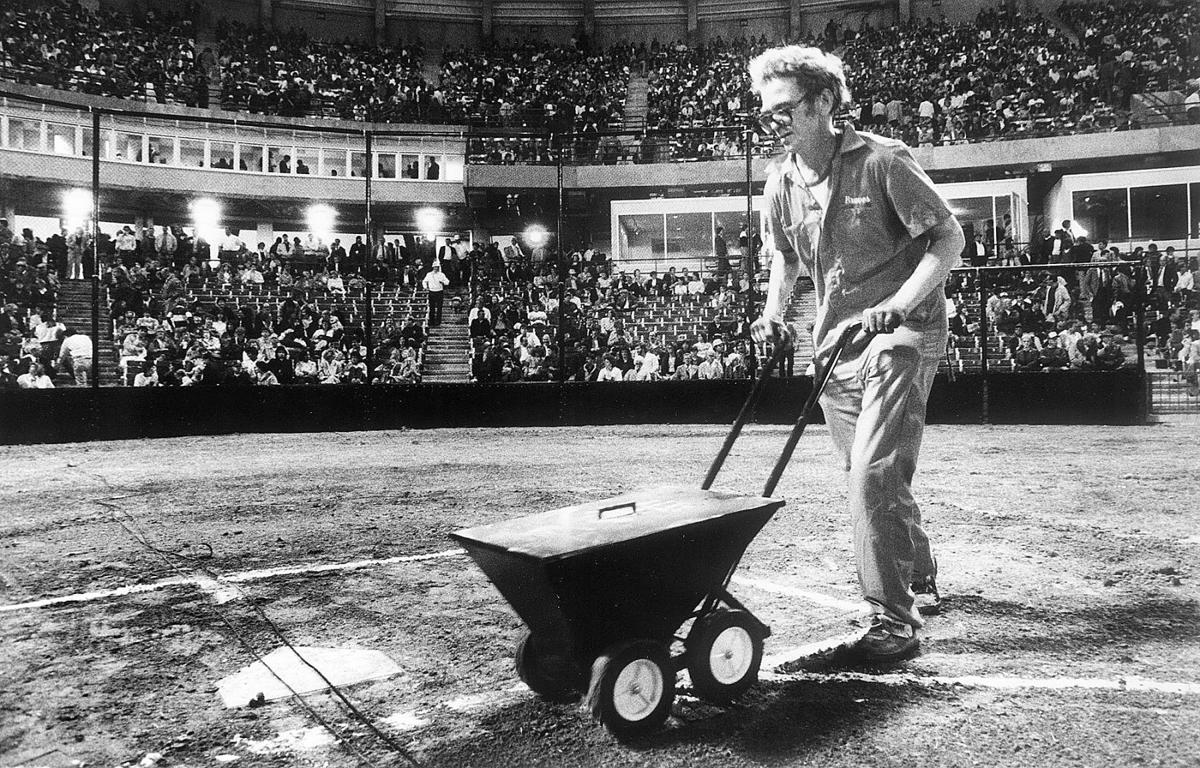 The summer sound of fans singing "Take Me Out to the Ballgame" during a seventh-inning stretch was reduced to a hush in 2020. Richmond's shuttered Diamond is one of the most visible local indicators of the COVID-19 pandemic's toll on live events. After celebrating 10 years of steady attendance figures, the Richmond Flying Squirrels — and Minor League Baseball (MiLB) — were grounded for the first time.
But even before the coronavirus, MiLB faced major questions about its future. In October 2019, The New York Times reported Major League Baseball (MLB) was planning to assert more control over the structure of its affiliates. At the end of September, the agreement governing the two baseball bodies expired and, this past Friday, USA Today reported a final, revised set of 140 teams could come later this month.
Will the Squirrels be on the list? A report this past week from RTD Sports' John O'Connor began with a prescient message for fans: "Prepare for anything."
So should Richmond. Major League Baseball's risk is our gain — if the city and region have good sense. Local economies should not bend too far for live entertainment in these unpredictable times. Any renovation of The Diamond or nearby land has to have a multiuse strategy beyond one team or affiliation.
O'Connor's report lays out the spectrum of uncertainties. Earlier this month, the Yankees informed their Double-A affiliate in Trenton, N.J., that the team would be moving to a nearby ballpark in Somerset, N.J. One of the reasons for the move was the need for an improved stadium.
The ruddy exterior of The Diamond poses similar worries for Richmond. O'Connor itemizes such limitations, including "space for comfortable dressing areas, coaches' rooms, a lounge, a kitchen, modern strength-and-conditioning areas and indoor batting cages, a video/computer room and accommodations for female staffers."
But what Richmond lacks in aesthetics, it makes up for in location. And baseball's challenges are not the same as Richmond's challenges.
MiLB's issues also are beyond facilities, as evidenced by a statement from MLB in the October 2019 Times report: "…upgrading the facilities to Major League standards, increasing player compensation, reducing travel time between affiliates for road games, improving transportation and hotel accommodations, increasing the number of off days, and providing better geographical affiliations between the MLB clubs and affiliates."
The final point about geographical affiliations comes to the fore of O'Connor's reporting, with a best-case scenario for the Squirrels: The Washington Nationals become the franchise's parent club. And landing a Nats relationship seems unlikely without a new stadium.
But during a pandemic, there are other priorities and postpandemic, priorities might change. Even if the benefits of a Squirrels-Nationals relationship were realized, why plan a facility only on MLB's terms? A new stadium needs to serve Richmond's needs, and consider a future with or without MiLB games.
Look at what happened in Pulaski, where even a dedicated private owner could not stop change. For 85 years, Calfee Park weathered the ups and downs of a depression, a world war and the evolving popularity of America's pastime. Built with Works Progress Administration resources in 1935, the stadium has a museum-like atmosphere, where homes behind the outfield fence can catch views of a game.
But under the leadership of new owner David Hagan and the Shelor Automotive Group, Pulaski and Calfee Park experienced a revival. As Ballpark Digest explained this past year, millions of dollars in investments included clubhouse, concession stand, press box, souvenir store and seating upgrades — and an affiliation with the Yankees. The result: Pulaski led Appalachian League attendance for five straight seasons.
Pulaski recently learned its affiliation with the Yankees is ending. But Calfee Park is poised to be part of a new Prospect Development Pipeline organized by MLB and USA Baseball, showcasing top amateur talent. "The Pulaski Whatever-We-End-Up-Being I think will have a really strong fan base as we've had in the past, and we look forward to having everybody back at the ballpark to really embrace this new era of Pulaski baseball with us," General Manager Betsy Haugh told The Roanoke Times in September.
We firmly hope the Squirrels are on that final MiLB list, and clearly see the need for a new or improved stadium. But like Pulaski, Richmond's process has to have good sense, the facility has to serve several purposes, and any development has to leave the city and community in a good place financially — with or without a Major League Baseball connection.