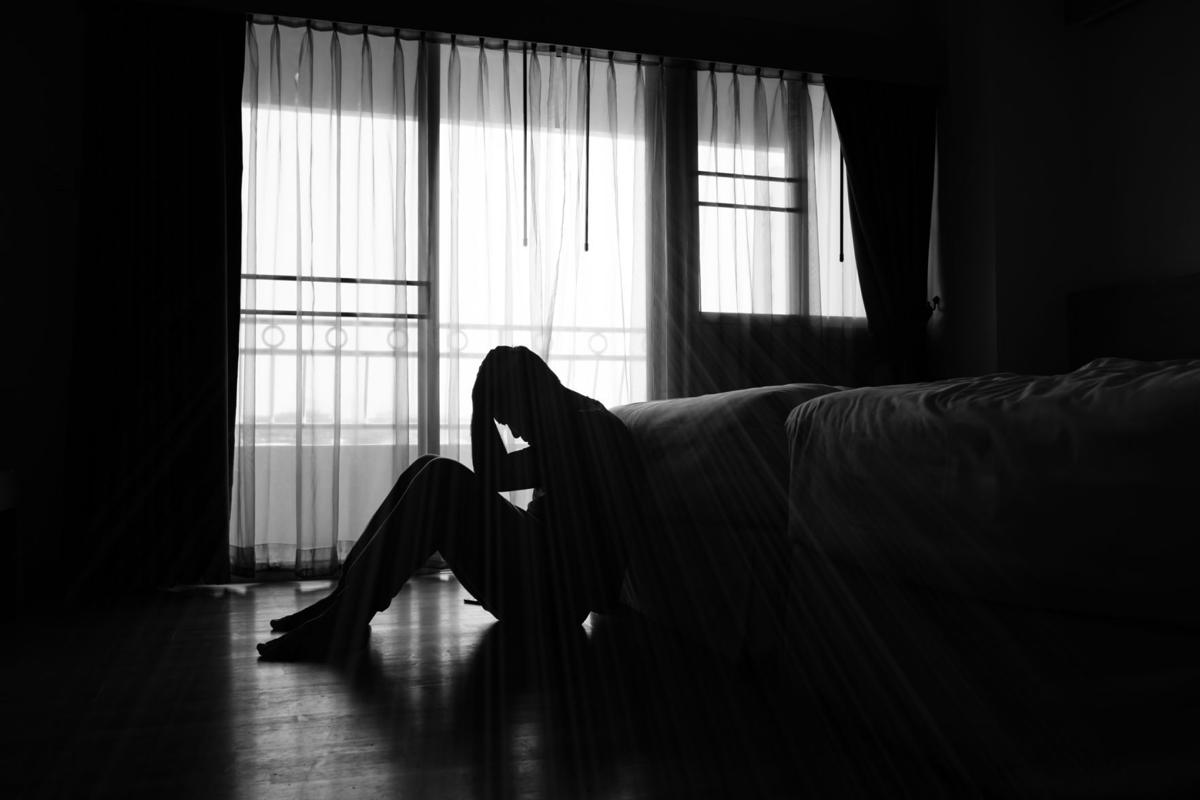 When depression and anxiety engulf her, the 16-year-old girl says she "feels like there's a dark hole traveling inside of me, that I'm alone, that I'm stuck." The pandemic intensified those feelings as the closure of her school further isolated her from friends, resources and a familiar routine.
Nationally, young people across the nation increasingly are reporting rising rates of mental distress amid the global coronavirus pandemic.
While COVID-19 is a public health crisis, it's created a parallel epidemic involving mental health — especially among younger people.
The teen shared her experience Thursday during a virtual discussion hosted by the Harvard T.H. Chan School of Public Health and the National Alliance on Mental Illness (NAMI), "Adolescent Mental Health in the Time of COVID-19." The statistics and stories were chilling, and speak to the need to destigmatize mental illness in our society.
And what better time to do so than now. May is Mental Health Awareness Month, an annual observance to remind people of the importance of overall well-being. Mental health is just as important as physical health, and the pandemic calls attention to the need to nurture both.
Among children ages 12 to 17 years old, NAMI reported, there was a 31% spike in mental health emergency room visits in 2020.
The high school years can be a roller coaster of emotions and stresses in the best of times as students worry about grades, social acceptance and admission to college. But the uncertainty of a pandemic, political polarization and this past year's racial unrest further exacerbated those tensions.
This extends to older teens and young adults as well.
A Boston University (BU) survey of college students this past fall showed that half screened positive for depression and/or anxiety. The survey, released in February, further revealed that 83% of the 33,000 students surveyed said "their mental health had negatively impacted their academic performance within the past month, and that two-thirds of college students are struggling with loneliness and feeling isolated — an all-time high prevalence that reflects the toll of the pandemic and the social distancing necessary to control it," according to BU.
A recent survey conducted by the Centers for Disease Control and Prevention (CDC) showed that 63% of 18- to-24-year-olds reported symptoms of anxiety or depression, with 25% acknowledging increased substance use to deal with that stress and 25% saying they seriously had considered suicide.
Nationally among all adults, according to the CDC, 2 in 5 Americans report symptoms of anxiety or a mental health disorder — an alarming increase from 1 in 5 before the pandemic.
In Virginia, mental health concerns among adults have soared during the pandemic, according to interim results from COVIDsmart, a digital health study. The study is sponsored by the Eastern Virginia Medical School-Sentara Healthcare Analytics and Delivery Science Institute (HADSI), George Mason University and Vibrent Health.
Of the more than 450 people who participated in the study in March, nearly 1 in 4 reported experiencing signs and symptoms of moderate to severe anxiety (22%) or moderate to severe depression (24%). That's three times greater than before the pandemic, when in 2019 6% of adults in the U.S. reported moderate or severe anxiety and 7% reported moderate or severe depression, according to Dr. Sunita Dodani, director of HADSI and principal investigator of the study.
But remember, anxiety and depression strike all ages.
We commend a much-needed social media campaign launched by the Chesterfield County Youth Citizen Board to spotlight the importance of teen mental health in the community.
This laudable effort, "Mental Health is a Puzzle, But We Have the Missing Pieces," aims not only to raise awareness, but to provide resources such as articles, websites and phone numbers for children and adults alike to seek help.
"This past year has been downright dreadful for some teens and families — we've all been through the ringer of 2020, and some have lost so much mentally and physically," Alexis Bodrick, Jason Melendez and Kendall Birmingham, high school students who serve on the board, wrote in a recent RTD op-ed.
"The odds are growing that students like us will know someone who directly is impacted by a mental and emotional health concern. Our campaign is designed to equip everyone — teens and parents — to recognize and intervene in what could become a serious mental or emotional health crisis."
Resources exist. If you need help, call your health plan and see what services are available. Or contact NAMI at info@nami.org or (800) 950-6264. You can visit the website of the central Virginia chapter of NAMI at: https://namicva.org/
NAMI's message of "You are not alone" is more relevant than ever. Mental health awareness must be a year-round endeavor.