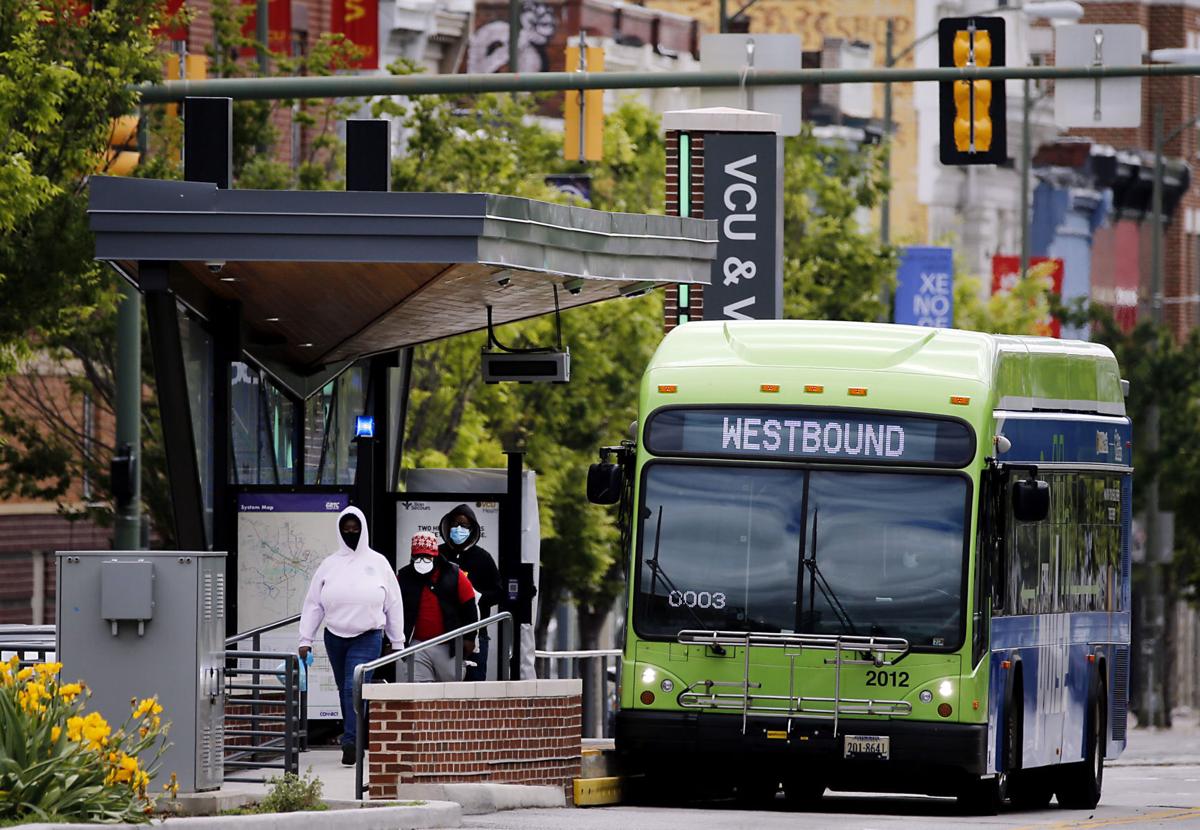 Drive down Broad Street on a weekday morning and it's easy to see some interruptions sparked by the COVID-19 pandemic.
Back in March, Pulse bus stops from Willow Lawn to Scott's Addition to the Arts District to Rocketts Landing were brimming with potential passengers, some of whom rushed to fare machines to catch their ride. Now, fares are on hold due to public health and safety issues and, for a variety of reasons, some workers have not been commuting downtown as they had been prior to the pandemic.
At some point, we hope and expect the downtown workforce will rebound. Even during the pandemic, hundreds of thousands of trips still are taking place each month on all GRTC Transit System routes. A series of proposed high-frequency bus lines would keep us moving toward a more connected Richmond region.
Earlier this month, the Richmond Regional Transportation Planning Organization (RRTPO) Policy Board adopted planning recommendations for five routes — four of which include downtown. According to a recent blog post by the RVA Rapid Transit advocacy group, the bus lines roughly connect these corridors:
Reynolds Community College to downtown, largely along Route 1 to Parham Road
Chesterfield Towne Center to downtown, largely along Midlothian Turnpike
Richmond International Airport (RIC) to downtown, possibly along Route 60 or via the existing GRTC 7A/7B bus line
Willow Lawn to Short Pump, along Broad Street
Gayton Crossing Shopping Center to downtown, along Quioccasin Road to Three Chopt Road to Patterson Avenue to Cary Street
This vision is good for Richmonders as they consider travel options to get to and from work, school or running errands. Visitors heading to and from RIC also stand to benefit.
The RRTPO is an arm of the PlanRVA regional commission, which includes Ashland and Richmond, and the counties of Charles City, Chesterfield, Goochland, Hanover, Henrico, New Kent and Powhatan. As RVA Rapid Transit rightly asks, the next question is: What's the path to funding and political will?
Fortunately, there is a mechanism for finding solutions. Those nine localities also make up the newly formed Central Virginia Transportation Authority (CVTA). On Friday, the body will hold its first finance committee meeting. Public transit is one of several transportation issues that we hope will improve through new revenue streams created by the CVTA.
It's a better day for Richmond knowing that even during a historic public health crisis, PlanRVA, the CVTA, our local leaders and other partners are keeping us moving toward a more connected region.