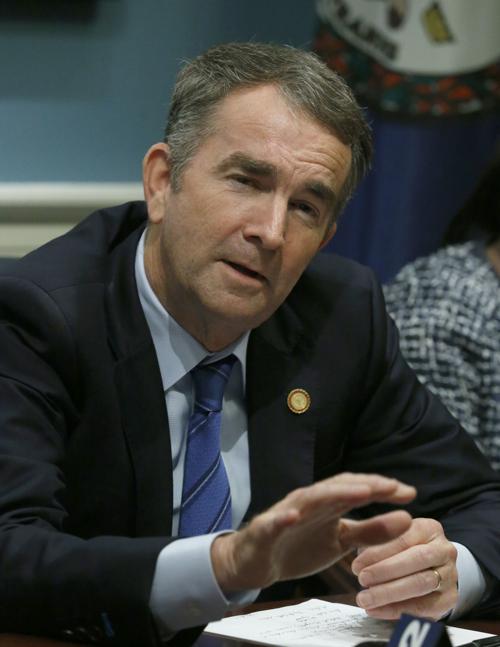 Nothing reveals the pettiness of politics more than partisan redistricting. Watching political cartographers carve legislative and congressional districts to fit their party's needs rather than serve voters is an affront to good government. The usual results? Spindly, spread-out districts that contradict the concept of "compact and contiguous" and expensive, yearslong litigation.
We were encouraged this past General Assembly session when lawmakers gave initial approval to a constitutional amendment that would create a bipartisan redistricting commission. State lawmakers must again pass the proposal — and with no changes — for it to go before voters for approval in November 2020. With redistricting coming up in 2021 — after next year's decennial census — the timing is critical.
This past session, the amendment passed with support from both parties in the Republican-controlled legislature. We urge the new Democratic majority to back the measure in the upcoming session. But questions remain about whether it will clear the House of Delegates. We find that unsettling.
The proposed measure would move the map-drawing power from the assembly to a 16-member commission of legislators and citizens. The bipartisan group would consist of eight citizen members and four legislators from each party. This much-needed reform would bring transparency to a murky process.
Gov. Ralph Northam told the RTD's Mel Leonor that he would support the measure if it clears the assembly. Incoming Senate Majority Leader Dick Saslaw, D-Fairfax, said he would back it: "If it comes out of committee, I'm going to vote for it." But incoming House Speaker Eileen Filler-Corn, D-Fairfax, was far from declarative: "We'll be talking to our members. It's an issue we've been discussing and have been working on our list of priorities."
This amendment should be at the top of every lawmaker's list. As we've said before, the current redistricting system is broken. Both parties are guilty of having used redistricting to keep their hold on power. Democrats lost power 20 years ago after controlling the assembly for much of the 20th century. We hope the 2020 General Assembly will not reverse course and quash reform. Lawmakers on both sides of the aisle should support the proposed constitutional amendment.