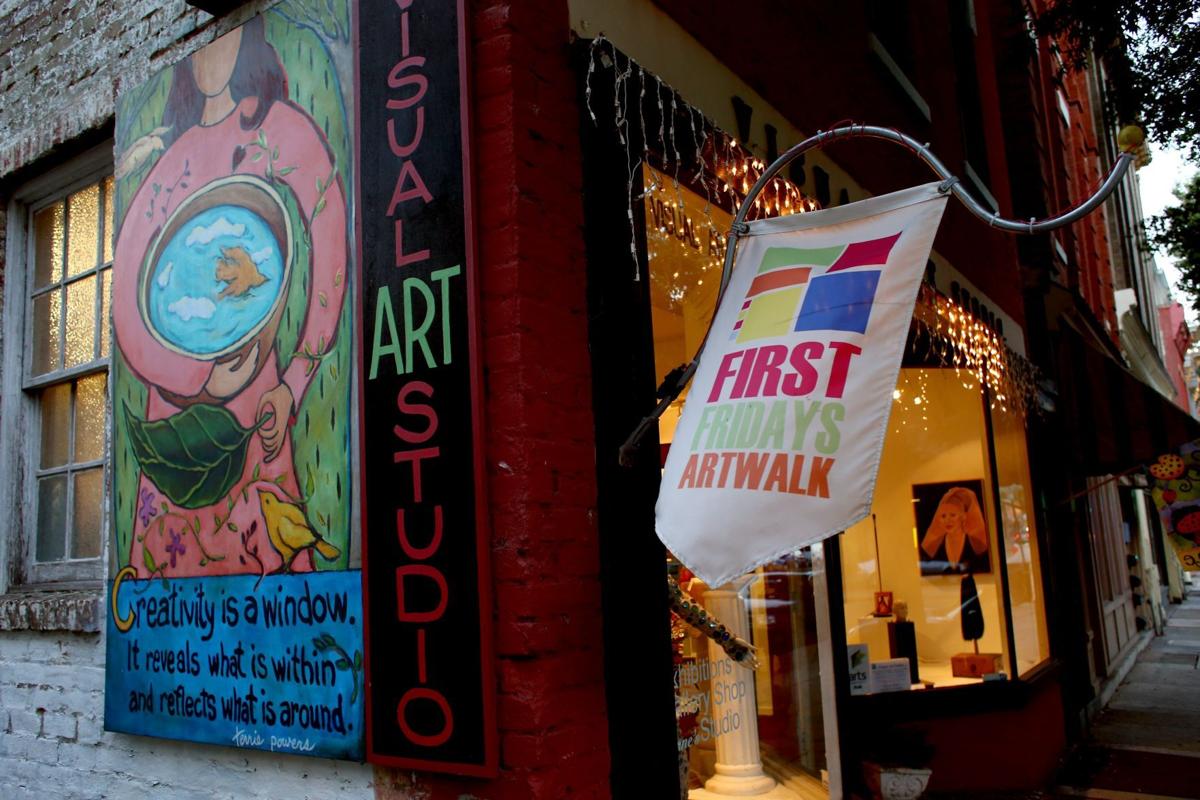 Earlier this spring, members of a task force charged with finding ways to move downtown Richmond forward walked along Broad Street in the city's core.
From City Hall to Laurel Street in the heart of the Virginia Commonwealth University (VCU) campus, members spoke with business owners over a roughly 20-block stretch about how they're faring and what improvements they would like to see. The task force also conducted an online survey to solicit input.
The Downtown Task Force, whose 25 members include representatives from city departments, local businesses, civic associations and VCU, now is culling through those responses to make short-, mid- and long-term recommendations to Richmond Mayor Levar Stoney about improving an area hit hard by the COVID-19 pandemic, as well as by this past summer's social justice protests.
Stoney convened the task force, as he explained in a video to Venture Richmond's annual community update, "to focus on lifting up our downtown."
We support that vision: Its top job should be to build citizen confidence in the future of our urban core.
Lisa Sims, CEO of Venture Richmond — a nonprofit organization that provides services for the downtown area — and Chris Frelke, the city's director of parks, recreation and community facilities, are heading the task force. Recommendations are expected later this summer.
"Broad Street is a crucial artery of downtown," Sims said. "We have to make sure our citizens believe in downtown Richmond as a vibrant place to be."
The task force started its work around the time of the release of a prepandemic case study authored by the International Downtown Association (IDA), "The Value of U.S. Downtowns and Center Cities." Among the highlights: Downtown Richmond possesses more than half of the city's jobs, the study's research showed, and "a fairly large share" of the city's population compared to other areas.
The report couldn't have come out at a better time, Sims said. Even though the research was conducted prepandemic, it still applies. Downtown made tremendous strides over the past three decades, with once-deserted streets again filling with pedestrians before the ravaging events of this past year.
For the city's inner core to prosper, the momentum can't stop. As we previously have stated, downtown's growth hinges on economic recovery — and that includes all aspects of how we live, work and explore.
"Many of the sectors hit hardest by coronavirus shutdowns in 2020 — retail, food, entertainment, tourism, arts and culture, and nonprofit organizations — both anchor downtown and make it so compelling. The revival of these very sectors will mark the start of the recovery, and accelerate the return of a strong citywide economy," the IDA report found.
"The eventual recovery of storefront businesses, event venues, and hotels post-pandemic will be essential for restoring a sense of vibrancy and community."
Once it examines the results of the survey, the task force will divide into committees that will focus on activation, or how to draw people downtown, such as through events; aesthetics; public safety; and code enforcement.
For downtown to thrive, people must come, Sims and Frelke agreed. And so do we.
For instance, the First Fridays Art Walk is returning on May 7 and Friday Cheers soon will resume, both after a one-year hiatus because of COVID-19. And as the weather warms, and more people are fully vaccinated, more people will come downtown.
"We need to make sure the assets that we have are presented in the best possible light, and that's all we're trying to do," Sims said.
Those assets might need to be reimagined in a postpandemic world. Employees who previously worked in brick-and-mortar headquarters five days per week might shift to hybrid roles that involve time more time spent at home than downtown.
Restaurants that once showcased intimate indoor spaces as their greatest strengths might have discovered new potential through outdoor settings. Small businesses that typically leaned on customers walking in to make purchases might have adjusted to grab-and-go or delivery models.
But what's unique to Richmond has not been taken away — from 400 years of historic neighborhoods, to unmatched recreational opportunities along the James River and Virginia Capital Trail, and more.
With or without the pandemic, the challenge of how to foster downtown Richmond's fullest potential was a work in progress. After a year of setbacks, we trust that the mayor's task force is a big step toward building citizen confidence in the future of our urban core.
— Pamela Stallsmith and Chris Gentilviso
[D]owntown's growth hinges on economic recovery — and that includes all aspects of how we live, work and explore.