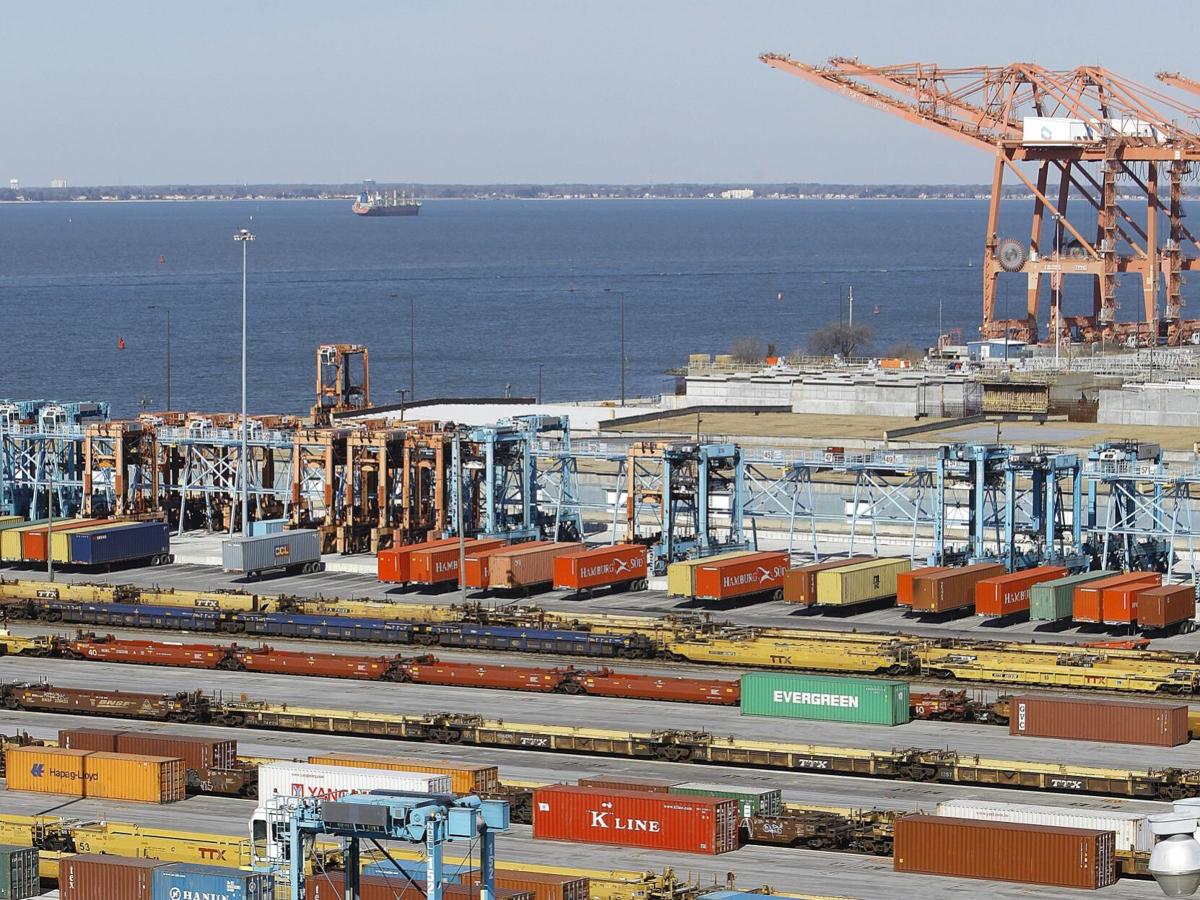 Toward the end of 2019, Virginia identified a void in its economic strategy.
In July of that year, CNBC ranked the commonwealth as the best U.S. state for business. The study lauded Virginia's military and defense assets; its high marks on educational attainment (nearly 4 in 10 adults with a bachelor's degree or better) and science, technology, engineering and math (STEM) employees (9% of all workers); and its right-to-work business climate as an item "companies prize."
Missing from the list of strengths was international trade. While the commonwealth was known for its development programs to help businesses enter global markets, two rankings needed improvement: exports per capita (41st in the U.S.) and in imports as a share of gross state product (38th). Drawing upon a steering committee with representatives from key businesses and state agencies, Virginia deployed an aggressive approach to change that.
In November 2019, at the 71st Virginia Conference on World Trade in Norfolk — just minutes away from a critical trade asset, the Port of Virginia — Northam unveiled the commonwealth's first International Trade Strategic Plan. The proposal built a basket of 26 initiatives to help companies internationally compete through improved exports and supply chains, and other growth "enablers" (from logistics to tourism).
"Maintaining Virginia's position as the best state to do business and ensuring that all regions of the commonwealth can participate in our economic growth requires that we boost our international trade," the governor said in a statement.
We agreed then and, with a global pandemic still upon us, it's imperative that state leaders follow through. Now is the time for Virginia to expand its overseas opportunities.
This past week (May 15-21), Northam led a state delegation on an international trade and marketing mission to Europe. Per the governor's office, the trip included 15 meetings spread across stops in Germany, Greece and Switzerland.
"As we emerge from the pandemic and continue our recovery, we can focus more on driving economic development and recruiting new investment," Northam said.
We're grateful to see vaccines have helped restore in-person settings like this. And while COVID-19 wreaked havoc on societal norms, it didn't stop the commonwealth's drive toward achieving key prepandemic objectives outlined in the strategic plan: "diversifying Virginia's economy, positioning the commonwealth to weather future domestic recessions and creating high-paying quality jobs of the future." In fact, it might have helped.
The Virginia Economic Development Partnership (VEDP) kept virtual trade missions going during the pandemic. Southeast Asia (May 10-14) and Colombia (May 24-28) are the most recent iterations, and both regions present chances for commonwealth companies to grow, in areas such as health care.
A VEDP flyer explains that the Southeast Asia engagement consists of six "major countries" — Indonesia, Malaysia, the Philippines, Singapore, Thailand and Vietnam — with a combined population of 582 million people and a gross domestic product of $3 trillion. The region's consumers are young (a median age of roughly 30 years old) and its middle class is expected to add 50 million people by 2022.
That emerging population likely will spur "greater demand for quality health services and medical products," VEDP adds. Vietnam and the Philippines import more than 90% of their medical devices. Thailand is looking for contract manufacturing opportunities, while Singapore is all-in on research and development for digital health care solutions. And overall, the pandemic has sparked higher demand in Southeast Asia for personal protective equipment, testing technologies, telemedicine and other services.
Colombia has its own health care challenges and, per the VEDP backgrounder, the U.S. is the country's largest trade partner. "Colombia is not prepared to manage large outbreaks of disease or pandemics and represents a possible area for Virginia companies to participate," the document stresses.
The U.S. already has more than 30% of market share in Colombia's health care sphere. More than 90% of Colombia's medical devices are imported and, thanks to the U.S.-Colombia Free Trade Agreement, duties are not levied on American products.
It's clear that Virginia not only wants to improve its international trade standing, but state leaders have the tools to realize the strategic plan's vision of the commonwealth as a top player in the global marketplace. Later this year and into 2022, trade missions are planned with Canada, Southern Africa, South Korea, India, Saudi Arabia and the United Arab Emirates, and Mexico.
After a year where a novel virus upended normal ways of doing business, now is the time for Virginia to expand its overseas opportunities — through traditional and novel means. We encourage companies to connect with VEDP and find innovative solutions that build a better, more prosperous commonwealth.