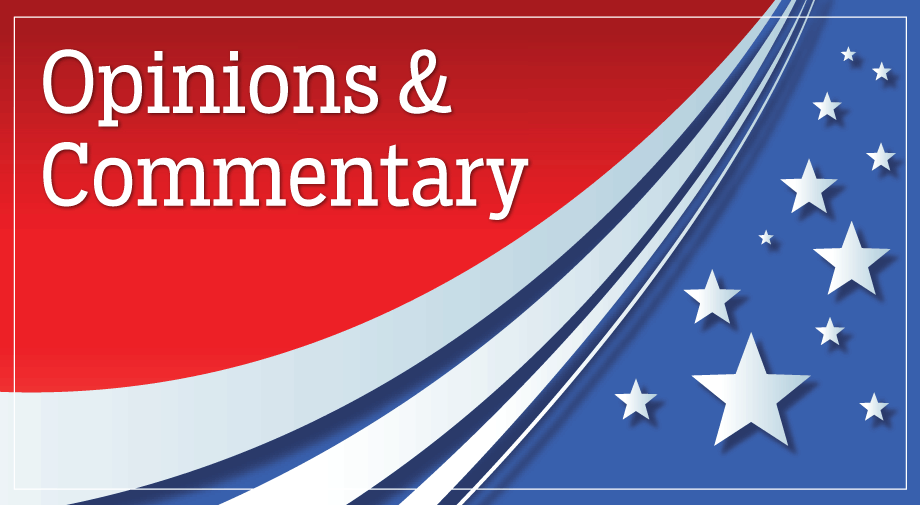 Welcome to the marketplace of ideas. As we enter a new year, RTD Opinions remains committed to serving as the forum where readers can find a dynamic assortment of perspectives about local, regional, national and global topics.
We face a unique moment in time, the global coronavirus pandemic and festering social unrest set against the backdrop of an increasingly polarized climate. Now more than ever, the public needs reliable information and an accurate analysis of news — and that's our role as the go-to source of opinion and commentary.
We seek viewpoints from all sides of an issue. We welcome civil discussion, offering a space to constructively debate new and long-standing challenges alike.
As Virginia's news leader, we're committed to a solutions-oriented approach to the issues facing our community. Good opinion pieces are rooted in solutions; they just don't criticize, but raise questions and seek answers. Trust and transparency lie at the heart of these pages — that's why we sign our editorials. Credibility is our currency.
We view our editorials through the prism of solutions. What is the problem, and how can it be resolved? What are the questions that need to be asked? How can this be addressed to improve our community? While our focus is on local and state issues, we also consider the impact of national and global events on our region. We seek to hold public officials at all levels accountable.
We don't endorse candidates for political office. Instead, we focus on issues-based commentary, providing our insight and analysis, as well as contributions from newsmakers, columnists and readers. Our job is to give you as much information as possible to help you make choices and stay informed.
Every day, we seek to present a robust section that engages our readers on Virginia public policy issues and the search for solutions. Vital to that are contributions from our readers and policymakers, as well as our staff and syndicated columnists. In addition to our daily print edition, we have an active digital presence on richmond.com under the Opinions section and on Twitter: @RTDOpinions
We receive hundreds of submissions a week, through columns by contributors (called op-eds), Letters to the Editor and Your 2 Cents. Our weekly challenge is figuring out how to fit the jigsaw puzzle pieces of opinions into our two daily pages and our three-page Sunday Commentary section.
Space is limited, so we have to be judicious with our selections and try to cover as many angles as possible. Except for syndicated pieces, anything we publish must be exclusive to the RTD.
How do we present our varied opinions? In numerous ways. We offer one or two editorials every day, mostly written by our Opinions team. Occasionally we publish editorials from other newspapers that offer additional perspective.
We spend a lot of time reviewing op-ed submissions. We publish three a day, with four on Sunday. We strive to offer a blend of viewpoints, regardless of whether we agree, on relevant public policy issues. We don't publish pieces that are, or border on, political advertising — those belong on a candidate, group or party website.
Many of our submissions come to us unbidden, though sometimes we solicit columnists to address timely issues. Our pages include contributions from local, state and national officials; community leaders; influencers; and citizens from across Virginia — and can only be found in the RTD.
A typical daily mix will feature a contributor op-ed and one of our regular columnists — examining local and state issues — along with a syndicated writer weighing in on a national or global topic.
Letters to the Editor are our daily town square, a forum for readers to express their views or respond to other columns, editorials or news articles. Because of the heavy volume, we can only publish a fraction of what we receive — and again, we do our best to make sure it reflects a cross section of opinion. We aim to publish up to a half-dozen Letters every day. That includes a Correspondent of the Day, a writer who presents the day's best-penned letter.
Additionally, the Your 2 Cents feature appears every Saturday, which allows readers to make pithy comments on whatever they wish in fewer than 50 words.
Our Community Advisory Board provides insights about how we can find solutions to the issues facing our region and state. Members represent a broad range of viewpoints and backgrounds, strengthening our coverage of the Richmond region and beyond. Because of the coronavirus pandemic, we have extended their initial one-year term into 2021.
RTD Opinions is committed to fact-based, reasoned opinion that shapes today's conversation. We seek to be relevant, and offer our readers intellectually robust commentary. Opinions matter — especially during these challenging times.
Trust, transparency and accuracy lie at the heart of these pages — that's why we sign our editorials. Credibility is our currency.