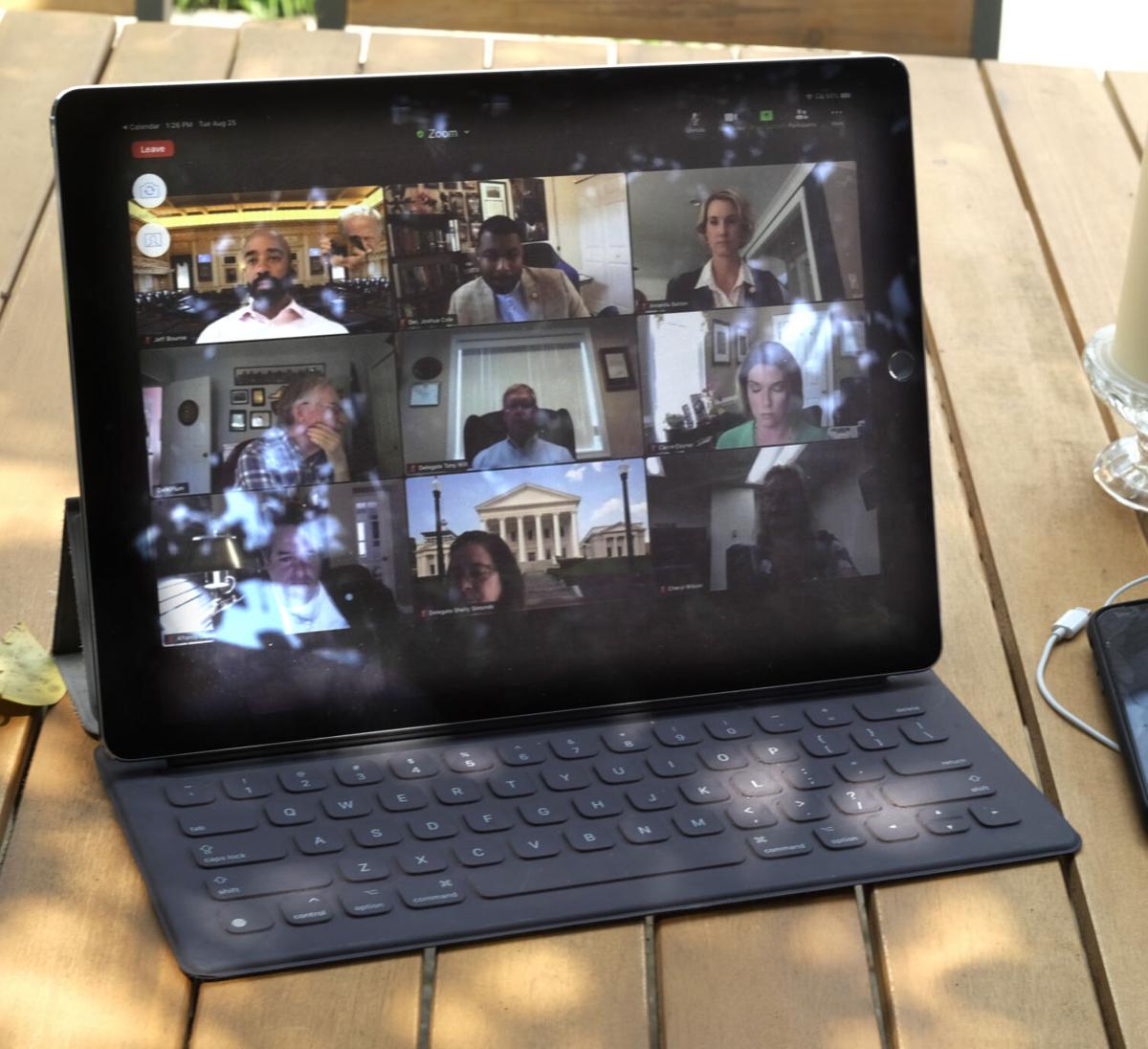 Is the carousel of General Assembly budget conversations coming to an end? It took almost as much time as a normal 60-day session, but after weeks of negotiations, The Times-Dispatch reported on Wednesday that a two-year spending agreement was reached.
"Given the challenges we faced with COVID-19, we believe the budget is good for the Virginia economy," House Appropriations Chairman Luke Torian, D-Prince William, said in the RTD report.
Given the challenges Virginians have faced with COVID-19, who fully will reap the benefits of this budget? In a corresponding Wednesday report, The Roanoke Times focused on one piece of budget negotiations that fell apart: a pilot program allowing municipal broadband authorities to independently compete with private sector entities for state grants. Currently, the Virginia Telecommunication Initiative (VATI) program requires public-private partnerships to expand internet access in underserved areas, with local governments and internet service providers joining forces to execute projects.
The House budget proposal supported such change, but the state Senate did not align. One reason why: "The cable companies lobbied hard against the measure," The Roanoke Times report said. We know progress takes time, but we hope lawmakers will put customers first in Virginia's broadband future, not "cable companies."
To start, what even is a "cable company" these days? Do we hear the word "cable" in 2020 as much as we did in 2000? Do we think anyone will use the phrase "cable TV" — or subscribe to a package — in 2040? Does that prospect concern the "cable companies" as much as no internet access worries customers? We see common ground here.
"We need to make sure we're doing the right thing, and I wasn't convinced we should be doing it out of turn," state Sen. George Barker, D-Fairfax, said Wednesday of the broadband measure.
We appreciate Barker's sincerity. Of all the legislators affected by COVID-19, he especially has had to adapt. After recovering from open-heart surgery and pneumonia earlier this year, Barker is at high-risk of contracting the virus and has sat in a Plexiglass box as an extra precaution. His experience matches that of patients with health conditions traveling several hours to see doctors because a telehealth appointment and reliable internet access at home is out of the question. We see more common ground here.
The Roanoke Times report added that state Sen. Jennifer Boysko, D-Fairfax, and chair of the Broadband Advisory Council, said the municipal authority question should come before her body. Part of the budget deal involves such review, with feedback by January. We agree that the council should be involved. But for families sitting in a parking lot doing homework, that's a tough timeline to swallow.
After the toil of the past eight weeks, all we ask the General Assembly is: If we gave you hot spots and Chromebooks, and you sat in your local library parking lot to put together a budget, could you have gotten the job done? Asking Virginians without internet access during the pandemic to keep waiting is the equivalent of telling someone without power to sit in the dark for a few more months.
Could "cable companies" do more to help? If they can, we welcome such ideas. If they can't, then legislators should not be tethered to the old guard. Open the commonwealth to other options.