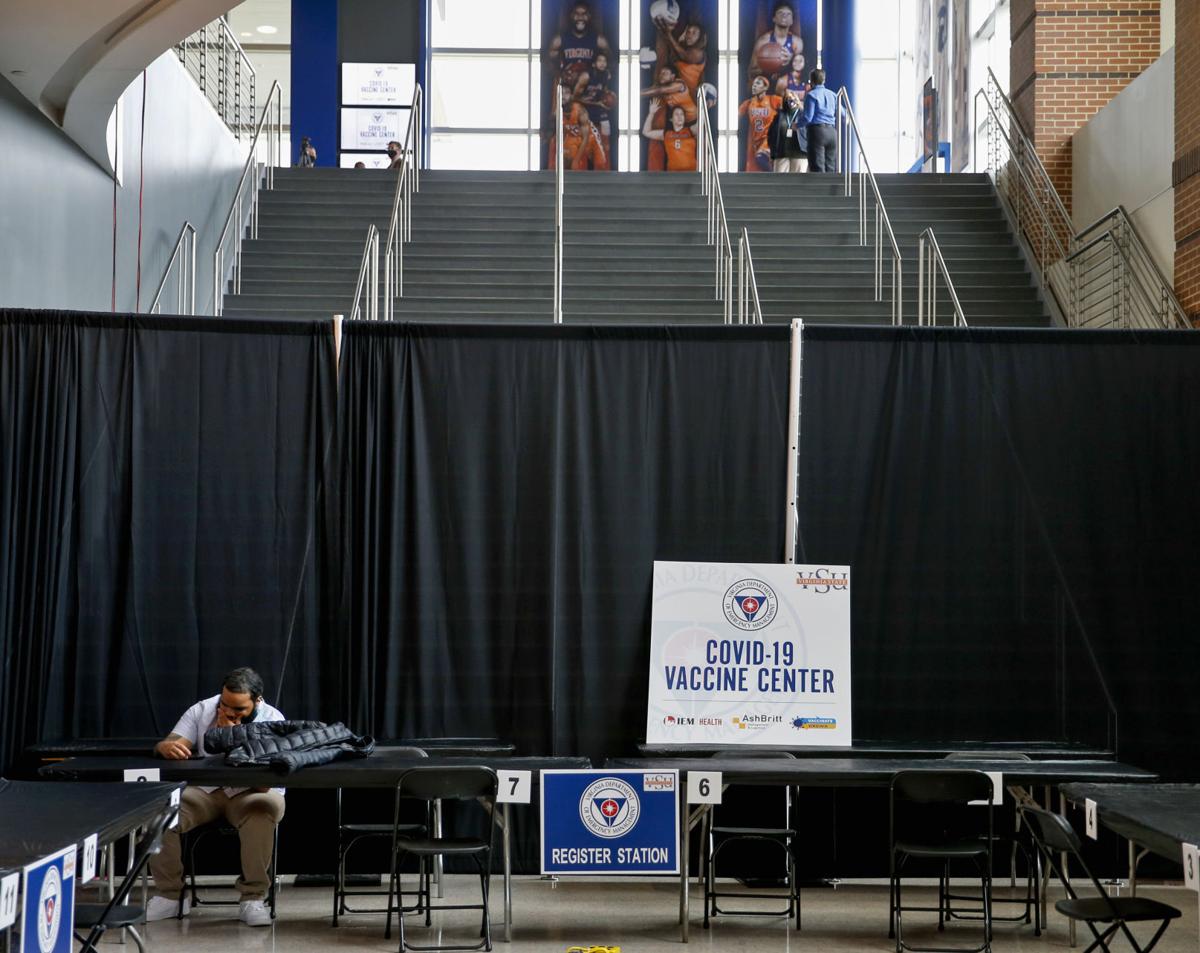 This past week, Gov. Ralph Northam and Richmond Mayor Levar Stoney were among the Virginians who received their COVID-19 vaccinations.
Northam received the single-dose Johnson & Johnson treatment at the Executive Mansion on Monday, while Stoney visited the Arthur Ashe Center on Thursday to receive the first of two Pfizer doses. As more shots and sites become available, both elected officials rolled up their sleeves to demonstrate the importance of getting vaccinated.
For some, access to vaccines has been that simple: perhaps a walk down the street to a local pharmacy, or a short drive to a larger venue like the Ashe Center or Richmond Raceway. But others have had to look or go far and wide, fearing there is little to no chance of getting vaccinated in their immediate communities.
That has to change, and recent vaccine developments show equity in action.
On Thursday, the Richmond and Henrico Health Districts (RHHD) announced that Celebration Church on Midlothian Turnpike would serve as a South Side vaccination clinic. While sites like the raceway and the Ashe Center have been incredible resources, Councilmember Michael Jones, 9th, recently pointed out that roughly half of the city's population lives south of the James River.
"I think it shows equity in action," Jones said in an interview with WWBT-TV. "Everyone wants to be equitable until it's that time to actually put it to practice."
We agree. With the COVID-19 vaccine, equity means a chance to get this lifesaving shot without having to think so hard about how to get it, or being resigned to thinking that you can't get it.
The quest to get more shots in arms across more corners of the commonwealth also is being supported by the arrival of federal aid. On Friday morning, U.S. Sens. Mark Warner and Tim Kaine, both Virginia Democrats, announced an additional $4.3 million in federal funding would go to the commonwealth to assist with vaccine distribution needs.
"As more Americans receive one of the three COVID-19 vaccines, the supply of available vaccines still can't meet the demand," the senators said in a joint statement. "We are glad to announce that this funding will provide increased support to distribute vaccines equitably throughout the commonwealth, and we remain committed to ensuring that every Virginian has access to the vaccine as quickly as possible."
The 6,000-seat venue normally "serves as the entertainment hub for the Tri-Cities area, and supports academic excellence and the enhancement of student life." Now it has been repurposed to deliver 3,000 vaccinations per day and eventually ramp up to 6,000 daily shots, WRIC-TV reported.
Virginians in the Chesterfield Health District (the city of Colonial Heights, and the counties of Chesterfield and Powhatan) and the Crater Health District (the cities of Emporia, Hopewell and Petersburg, and the counties of Dinwiddie, Greensville, Prince George, Surry and Sussex) who have pre-registered with the state's Vaccinate Virginia database (vaccinate.virginia.gov) will have options Monday through Saturday. This is a massive boost.
Along with access, choice also is becoming part of the vaccination equation. The Vaccinate Virginia system has fostered better communication about available shots, supplying Virginians with regular updates via email, text message and/or phone.
But some people have missed important correspondences about possible appointments. RHHD heard their concerns and adapted, setting up a hotline — (804) 205-3501 — for that priority group. Rather than anxiously waiting by the phone or furiously checking email with loved ones, seniors now can call and schedule an appointment during weekday business hours (8 a.m. to 5 p.m.).
"We've heard from frustrated seniors who have missed our calls that it's not sustainable for them to live their lives right next to their telephone," said Amy Popovich, nurse manager for RHHD, in a Wednesday RTD report. "We're hopeful that cutting out some steps in the registration process helps us vaccinate more seniors and makes the process easier for everyone."
On paper, these might be simple improvements, but in reality, these new centers and hotlines mean everything to the community. For the grandparents who have not seen their grandchildren in a year, it's the end of an emotional roller-coaster. For the patient with a kidney condition who has feared leaving the house, it's a chance to connect with friends again. For the health care workers who have gone to work exhausted and come home full of more anguish and fatigue, it's a chance to share tears of joy and optimism as people thank them for delivering this vaccine. That's equity in action.