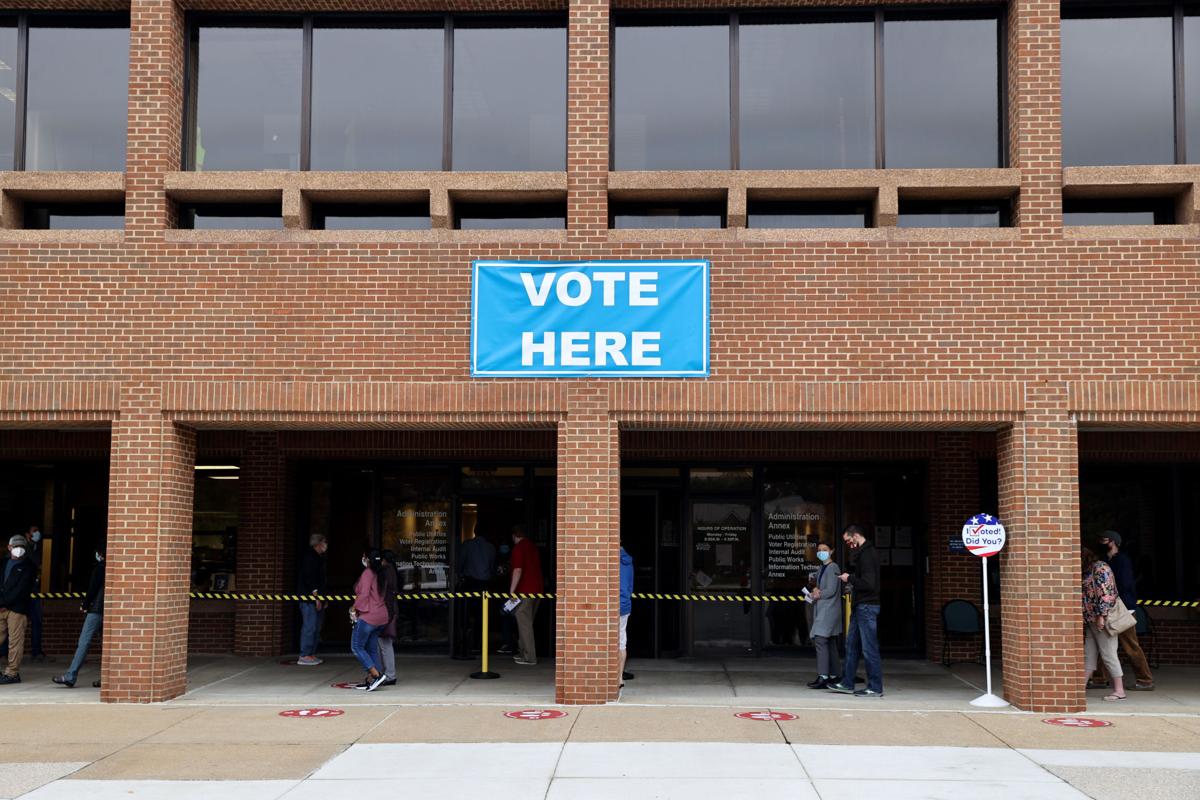 Every 10 years, the U.S. census is a snapshot of demographic change in our commonwealth.
This coming fall, that evolution is unlikely to be reflected at the polls. Earlier this month, the U.S. Census Bureau announced redistricting data would be available by Sept. 30 — six months later than the original March 31 deadline.
"The redistricting data includes counts of population by race, ethnicity (Hispanic or Latino origin), voting age, housing occupancy status, and group quarters population, all at the census block level," the bureau explained in a Feb. 12 release. "This is the information that states need to redraw or 'redistrict' their legislative boundaries."
With House of Delegates elections scheduled for Nov. 2, there will not be sufficient time for Virginia to implement new maps as it customarily does in the year immediately following the census. But that delay has not deterred lawmakers from taking state-level steps to keep pace with demographic change, and strengthen our right to vote. It's important that we recognize the General Assembly's continued efforts to remove voting barriers.
Earlier this week, a Times-Dispatch news report identified some key improvements that are in motion. The Voting Rights Act of Virginia — carried by Del. Cia Price (House Bill 1890), D-Newport News, and state Sen. Jennifer McClellan (Senate Bill 1395), D-Richmond, institutes better systems to prevent discrimination in voting and elections administration.
The legislation prioritizes the "rights of voters," targeting attempts at "denial or abridgement" of those rights based on "race or color or membership in a language minority group." Affected Virginians can challenge a "covered practice" through a 30-day public comment period.
Per the bill text, these include changes to or closures of polling places, restrictions on interpreter services, adjustments to district boundaries or any change that results in reductions of the voting age population of a "single racial or language minority group" by more than five percentage points.
Exceptions are in place for localities during emergencies such as bad weather, the RTD reported. Localities also can seek a "certification of no objection" from the attorney general, meaning the covered practice "neither has the purpose or effect of denying or abridging the right to vote," the bill says.
It's about time we give Virginians a better platform and path to recourse when changes might undercut "the rights of voters." It truly is unfortunate that the commonwealth appears destined to hold 2021 elections based on 2019 maps. It's also notable that those recent maps only came about because the courts determined that Virginia's 2011 redistricting included racially gerrymandered districts.
But through this circuitous route, we have discovered there can be legislative decisions that establish free and fair elections, without unfair practices that dilute the influence of voters and require judicial oversight.
While we appreciate concerns that localities might face more complex oversight or be subject to costly lawsuits, the premise is simple. We're codifying the rights of Virginians to make their voices heard at the polls. This belief should be embraced, and the integrity of our contests will improve with this kind of law on the books.
In addition to ensuring a long-term, just process, there are short-term issues to address as well. Despite the pandemic, Virginia took critical steps to enhance how people are able to vote.
First, legislation during the 2020 General Assembly session established 45 days of no-excuse absentee voting — a game-changer for Virginians who might not be able to vote in person on Election Day. Then, as the public health crisis raged on, measures were instituted to help instill safety and accuracy. These included prepaid postage for mail-in ballots, drop boxes at designated locations and a "curing" process for Virginians to correct errors on their ballots.
We see all of these adjustments as more than temporary, short-term fixes. They're long-term improvements, and that's why we support legislation from Del. Schuyler VanValkenburg (HB 1888), D-Henrico, and state Sen. Creigh Deeds (SB 1245), D-Bath, to fully institute these provisions.
We're also pleased to see the legislation incorporates lessons learned from the 2020 absentee voting experience. As the RTD recently reported, 2.8 million Virginians (roughly two-thirds of the turnout) voted early.
But any Virginian who followed election results via television or online sources remembers the confusion. Some races were called early despite available vote tallies showing the opposite. Wide swings in results were driven by historic numbers of early votes lumped into "central absentee precincts" and those results being reported later than Election Day figures.
A Feb. 18 post by the Virginia Association of Counties distills some of the fine-tuning. SB 1245 would prompt the state Department of Elections to form a work group to weigh and develop methods for sorting absentee ballots and reporting results by precinct. HB 1888 requires absentee ballots be counted at noon on the day of the election (an upgrade from a suggested 3 p.m. start time) and provides language to differentiate the reporting of early, in-person voting from other absentee options like the mail.
On Nov. 2, 2021, we still might see some remnants of the pandemic that made for historic changes in our 2020 elections. Some of these remnants should be fixtures, and we must recognize the General Assembly's continued efforts to remove voting barriers.