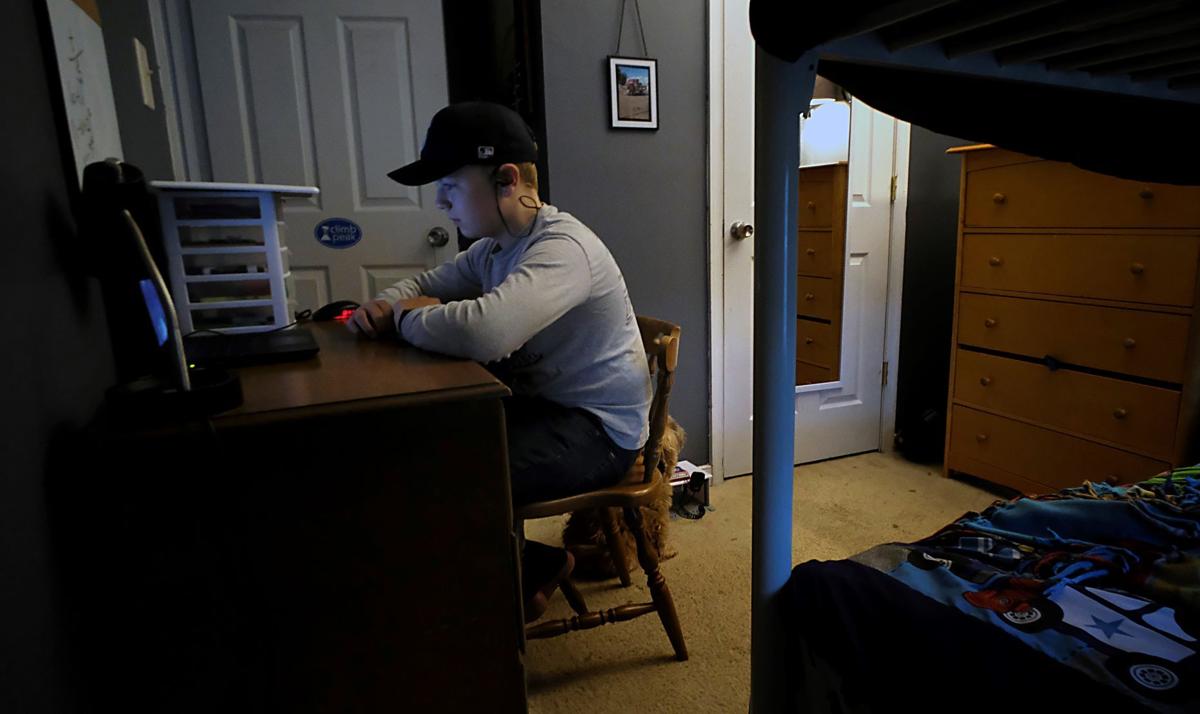 October nearly is half over, and school divisions across Virginia are having moments of reckoning.
In the spring, students, families, educators and administrators knew that virtual learning was not up to par with in-person classes. By the summer, an impassioned debate over school reopening broke out across the commonwealth, from school board meetings to school parking lots. Some pleaded for the return of in-person classes amid child care crises. Others voiced fears over the lack of a safe in-person setting inside school buildings.
State education leaders preached flexibility and localities made tough choices, with some opting for online-only schooling and others employing hybrid approaches. A little more than one month into the school year, we are recognizing the virtual fatigue — and the scope of the problem is statewide.
Prior to the start of the fall semester, divisions like Richmond Public Schools (RPS) tried to set reasonable expectations in writing. In its "student schedules" plan, one of the questions addressed was: "Will students be on-screen all day?"
"Absolutely not," the RPS website said. "Being on-screen all day is neither healthy nor pedagogically appropriate." The answer went on to stress the need for breaks throughout the day, off-screen work like independent reading and writing, and the use of physical materials to foster noncomputer learning.
By late September, reality settled in for the 25,000-plus students and their families. The Times-Dispatch chronicled concerns from parents and teachers feeling drained over the duration of the day, stretching from 9:15 a.m. until 3 p.m., if not later. Earlier this month, the Richmond School Board responded, opting to shorten lunch breaks to 30 minutes and the composite school day by one hour.
In Loudoun County Public Schools (LCPS), students recently mobilized to create a petition calling for a more manageable virtual workload. As of Tuesday afternoon, almost 13,000 people had signed. "I have been an all A student my entire life and have never been this exhausted and stressed over school," wrote petition starter "Carlos Z." "I don't even have time for after school activities or even going outside."
Even in districts with hybrid plans, adapting to online schooling is carrying a steep learning curve. In Bristol, the school division is using federal CARES Act funding to boost outreach to students learning from home. This past week, the Herald Courier reported new positions would be added to serve as liaisons for families and help keep kids on track. Of the 2,100 students in the school system, roughly 30% opted to learn virtually. But of those 600-plus students, about 200 have had difficulty staying engaged or turning in schoolwork.
"Some of those 30% are thriving and doing well; some of them are making adequate progress," Superintendent Keith Perrigan said after a recent school board meeting, according to the Herald Courier. "We also have a group that is really struggling, and the reasons vary, including who is supervising them that day — it could be access to technology and disengagement. Some of our families just aren't engaging with us at all."
No part of the commonwealth is immune from the coronavirus, and no school division or elected official is exempt from some critical questions:
Can the Virginia Department of Education standard of 990 hours of instructional time adequately be met in an abnormal school-year calendar?
Can grade-level benchmarks for core subjects — math, reading, science and social studies — be achieved when learning at home is not as level as learning in school?
Do the expectations for students, families, teachers and school administrators need to be recalibrated to match a public health issue that still is prevalent in our communities?
Will funding be there to keep pace with the added expenses of learning amid a pandemic?
We need to do more than recognize the virtual fatigue. Let's start addressing it in real terms, through the experiences of people on the front lines — the parents and teachers in Richmond, the students in Loudoun and the superintendent in Bristol.