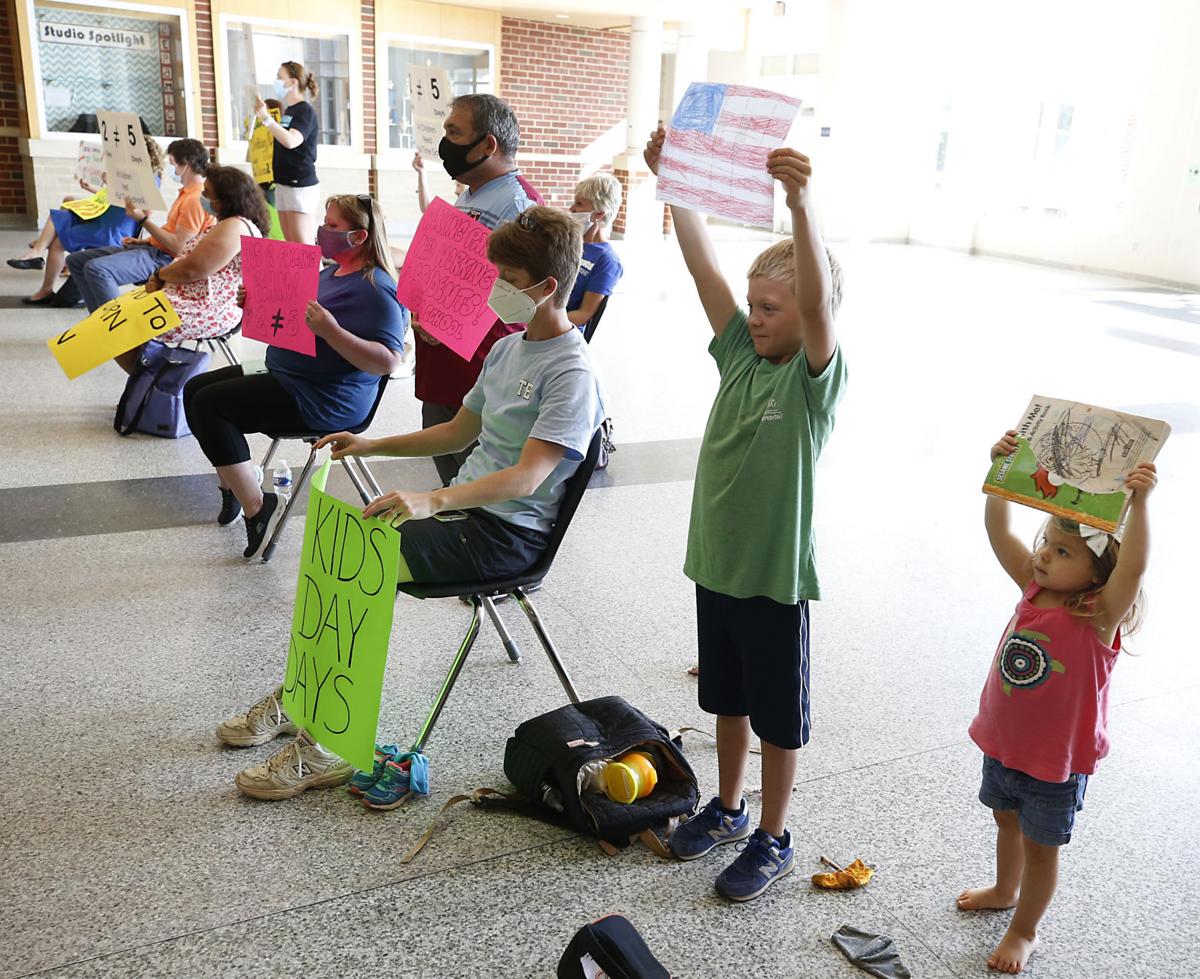 Virginia's approximate 1.3 million public school students are preparing to start a new year of learning in less than two months, but it won't be a normal return. Amid the global coronavirus pandemic and rising cases statewide, school systems are scrambling to figure out how to safely reopen.
In March, the commonwealth became one of the first states to shutter its schools. Instruction moved from classrooms to computers as teaching largely became virtual.
Across the Richmond region, school divisions are beginning to announce their plans. For instance, Richmond Public Schools will offer full virtual learning this fall. Hanover County has decided to offer families the choice of a normal, five-day school week or online learning. The Henrico and Chesterfield school boards are expected to vote on their plans this week; options include hybrid formats where students alternate between in-person attendance and virtual learning.
We recognize the unique needs of school districts. What's best for populous Fairfax County differs from rural Giles County. This public health crisis has magnified the profound disparities among Virginia's school divisions, especially the digital divide between struggling and affluent localities.
Families are deciding what options best work for them and their children. Administrators, teachers and staff are preparing for a semester of unknowns. As school divisions work to set their calendars, we wonder:
How will students be safely transported on school buses?
According to the guidance released for Virginia's public schools, "physical distance should be created between children on school buses when possible (e.g. seat children one per seat, every other row, and/or staggered, aisles and windows) limiting capacity as needed to optimize distance between passengers."
Will the number of school bus routes have to be increased? Will more bus drivers have to be hired and is there the budget for that? If so, how would that affect the length of the school day for children? Will bus drivers have to turn into safety officers to make sure children are wearing masks and appropriately social distancing? Or will school divisions pursue transportation alternatives, such as encouraging children to walk to school or having their parents form car pools?
How will children, parents, teachers and staff enter buildings? What level of screening will be performed?
For instance, at libraries and other county facilities across Henrico County, a brief health screening is required to enter. Questions asked include: Have you recently contracted COVID-19? Have you experienced symptoms? Have you traveled internationally? Or, have you come into contact with someone who has COVID-19? Temperature checks also are conducted at the door with a wireless thermometer. Will this take place at schools? If so, how long will it take for students to enter the building?
How will shared supplies, services and facilities be handled?
Businesses across the commonwealth have encouraged contactless methods of payment to avoid the use of paper receipts and pens for signatures. Another tactic is to clean writing instruments after one-time use, with "new" and "used" tubs. In a classroom, what about pencils, crayons, markers, loose leaf paper and other items that normally could change hands without a thought?
And for books, local libraries are using self-serve machines for returns so the items can be quarantined. Will the same technique be feasible with school books and other research materials? What about shared computers or other forms of technology? Or even shared facilities such as bathrooms? How often will those be cleaned and monitored for safety?
What metrics will be tracked to define a safe reopening of schools?
Each day, the Virginia Department of Health tracks cases, hospitalizations and deaths on its daily dashboard. On its key measures page, more figures are reported, including cases by date of symptom onset, number of testing encounters, the rate of positive tests and hospitals reporting difficulties acquiring personal protective equipment, among others.
If one school in a county experiences an outbreak, what kind of contingency plans are in place?
Will each student, teacher and staff member work from home until the school building is cleaned? Will alternative facilities such as athletic centers or other free-standing event spaces be available to keep classes moving so that one school doesn't fall behind others in a county? And what number of cases defines an "outbreak" in the first place?
Answers to these kinds of questions are critical to support a safe reopening. The calendar quickly is tilting toward August. Now is the time for local school leaders across the commonwealth to deliver clarity for students, teachers, staff and families — not more uncertainty.
—Pamela Stallsmith and Chris Gentilviso