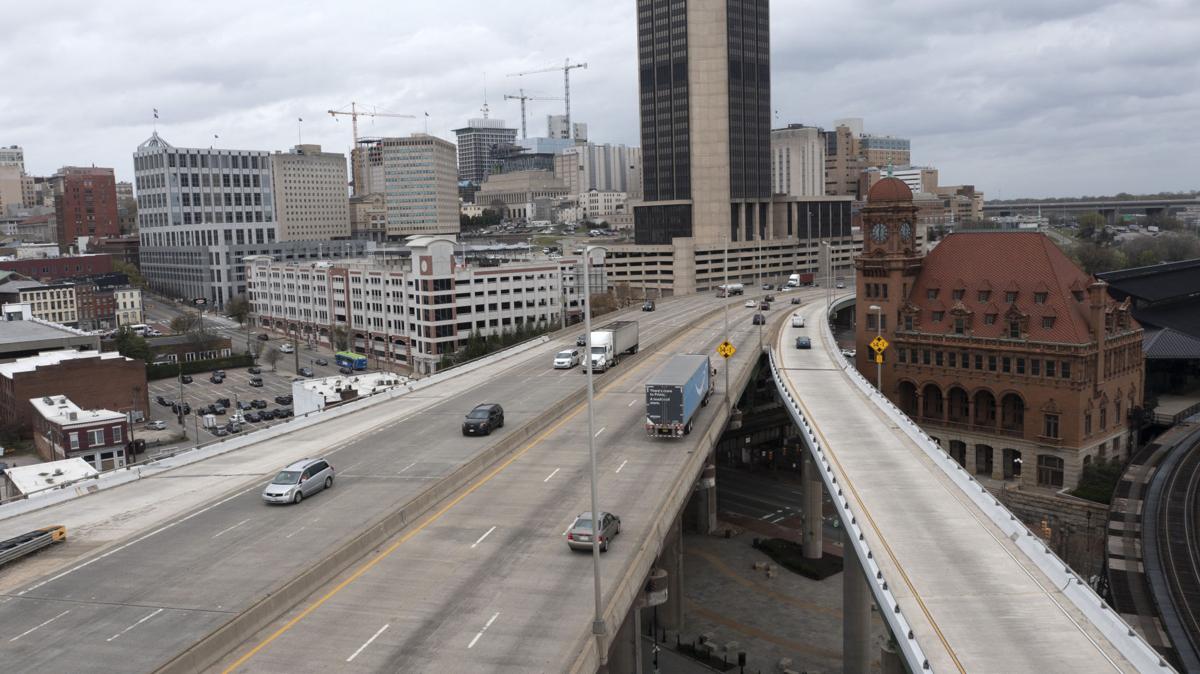 More than one year into the pandemic, urban centers across the United States still are figuring out how to adapt to a world with COVID-19.
People who live and/or work in downtown Richmond know what has been lost in the past year. As shutdowns were instituted to help stem the spread of the coronavirus, the cornerstones of how we live, work and explore were disrupted.
High-rise apartments that had people living in proximity to places where they work and explore were less desirable. So were office buildings and businesses that served as venues for face-to-face meetings. Attractions and events that gain revenue through in-person attendance — museums, sporting events, festivals and more — went virtual or were canceled altogether.
Authored by the International Downtown Association (IDA), the report featured Richmond as a case study. The research pinpointed some key 2017 metrics that define why a healthy downtown has been a harbinger of a strong city.
First, while downtown Richmond only makes up 5.3% of the city's land area, it houses 9.2% of the city's population and nearly 2% of the region's people. That's "a fairly large share" compared to other areas, the report notes.
Second, downtown Richmond possesses more than half of the city's jobs (77,465 out of 147,251). If not for prepandemic downtown job growth, total jobs citywide would have declined by roughly 3,500 positions (-24%) from 2010 to 2017. And as a regional job center, the report notes, downtown brings in more than 40,000 workers from surrounding counties — thus underscoring its role as an economic keystone.
Third, the kinds of jobs based in the downtown area matter. Knowledge jobs are defined by the IDA as professions in information; finance and insurance; real estate and rental and leasing; professional, scientific and technical service; management of companies and enterprises; and health care and social assistance.
Richmond ranked No. 1 among the cities studied by the IDA in the concentration of knowledge jobs located downtown. At 63%, the River City outpaced Seattle (58%), Minneapolis (58%) and Miami (52%), among others.
"Urban centers across the U.S. were the first areas to recover from the Great Recession, and although the impact of the COVID-19 pandemic is still being felt, prior analysis of the role of downtowns and center cities highlights their unique ability to absorb and recover from economic shocks and stresses — as well as lead regional recovery."
When the Great Recession hit, Richmond — like many other cities — economically was hit hard. According to the IDA report, in 2008, downtown lost 9,900 jobs (-15%) and the city lost 10,700 positions (-7%). But downtown's recovery to prerecession employment levels was complete by 2011, whereas the rest of the city did not recover until 2012. And while citywide jobs largely have remained flat since 2012, jobs in downtown Richmond have grown.
Unlike a housing crisis, the pandemic is unique in that it has restricted our most basic ability to engage in person in all three of the core areas Venture Richmond seeks to grow: how we live, work and explore downtown.
No one knows when offices will fully reopen, or how many people will continue to work remotely or on a hybrid schedule. How will that affect businesses such as restaurants that depend on support from downtown workers?
"Many of the sectors hit hardest by coronavirus shutdowns in 2020 — retail, food, entertainment, tourism, arts and culture, and nonprofit organizations — both anchor downtown and make it so compelling. The revival of these very sectors will mark the start of the recovery, and accelerate the return of a strong citywide economy," the report found.
"The eventual recovery of storefront businesses, event venues, and hotels post-pandemic will be essential for restoring a sense of vibrancy and community."
Vibrancy and community stem from economic stability, and even before pandemic, the question of how to harness urban growth was being debated. In March 2020, the cover of Fortune Magazine coincidentally featured a special report on "Rethinking the City."
"The world has never been so urban," the report's introduction said. "And humankind has never had so much riding on the success of our cities, which today generate over 80% of global [gross domestic product], according to the World Bank."
But "as people continue to flock to urban centers in search of opportunity, the challenge of keeping these environments workable (and livable) continues to grow," the report added.
Richmond has its own chapter in this global challenge. If we can solve the public health crisis through continued precautions and increased vaccinations, we also can heal the other crises that have escalated as a result, including the need for a downtown recovery.
— Chris Gentilviso and Pamela Stallsmith