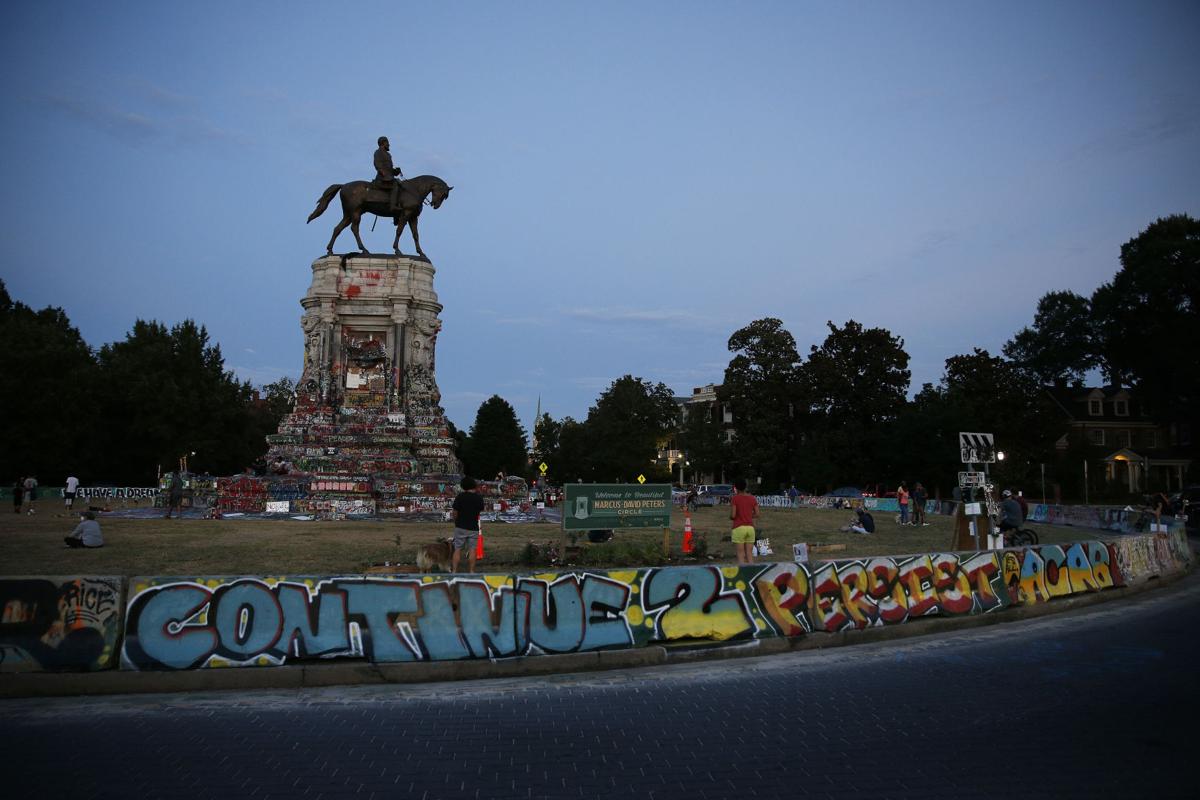 Elections are a time for reflection. Over the past four years, the city of Richmond has experienced progress and endured hardships.
There also are symbols of pain. A decaying Richmond Coliseum is a reminder of an expensive, failed revitalization discussion that lacked transparency and community input. Today's Monument Avenue shows how our city's history and recognition of its painful past is hanging in the balance between peaceful, productive calls for change and violent destruction of statues that could sow more division. The ongoing COVID-19 pandemic has challenged our ability to thrive in person and survive, period.
How does Richmond move forward? How do the next mayor and City Council promote unity? The city's path forward hinges on delivering results on some key issues:
How can city government shed inefficiencies and promote better confidence among residents?
In Q&As by RTD Opinions with mayoral candidates and by Times-Dispatch reporters with City Council candidates, a common theme was the need to set better priorities. Basic city services from trash pickup to road maintenance count just as much as 10,000-foot visions for new arenas or historical sites.
Moreover, with limitations to how the city generates new revenues, how can smarter spending promote growth and avoid case studies like Navy Hill? In his Q&A with us, Stoney said the rejection of the proposal "has not changed the fact that we have a downtown on the brink. We need investment now, and we have the potential to make it happen."
Who decides how? Council members like Kristen Larson of the 4th District, who voted to strike down the Navy Hill proposal, stressed a listen-first approach with the community. In a recent Q&A with the RTD's Chris Suarez, she said: "The economic outlook of our city is extremely uncertain. Using tax dollars to build an arena would not be a smart use of taxpayer dollars at this point."
Of the five council members who voted to strike down the Navy Hill proposal, three — Larson, Stephanie Lynch and Reva Trammell — were running for re-election. Can the mayor and council reboot their relationship toward cooperation and confidence? We hope so.
How will Richmond use its past and present to promote peace over conflict in the future?
In his Q&A with RTD Opinions, Stoney also said that for Monument Avenue, he is "committed to a community-driven conversation about how to best use the space now available" — one with vigorous engagement from "residents and historically underrepresented voices." What does a "conversation" look like? What does "engagement" look like? Who are the "voices"?
Larson agreed that healing — from the past history of enslavement to the present Black Lives Matter movement — was a top priority for the city. She told Suarez, "Although monuments have been removed, there is still a need for expression and dialogue on the history of race in Richmond ... With the changes on Monument Avenue, we have an opportunity to understand the history of our city and find a way to come together, learn from our past and move our city forward."
With at least two new voices on Council, how will city leaders come together? What new ideas will be presented?
Amid an ongoing global pandemic, how will the city balance being proactive about its own concerns and reactive to developments that come from higher levels of government?
But with a contentious national election, and an unclear timetable for stalled federal relief discussions or the delivery of a safe, effective vaccine, Richmond — like other cities — will have issues that persist. And as the mayor or any current council member likely knows, priorities set forth in Stoney's prepandemic January State of the City address largely are on hold. Key issues identified before COVID-19 — housing and neighborhoods, public transportation, youth and education, and economic empowerment — still are important and still need solutions.
To the families who still face eviction, even during a federal moratorium, we see you. To the essential workers who have continued to travel to and from work, we see you. To the children and teachers fighting through strenuous virtual RPS classes right now, we see you. And to the families who wake up with bills piling up, and without a sense of stability in this city, we see you.
Our message to the next mayor and Council is: We hope you see them, too.