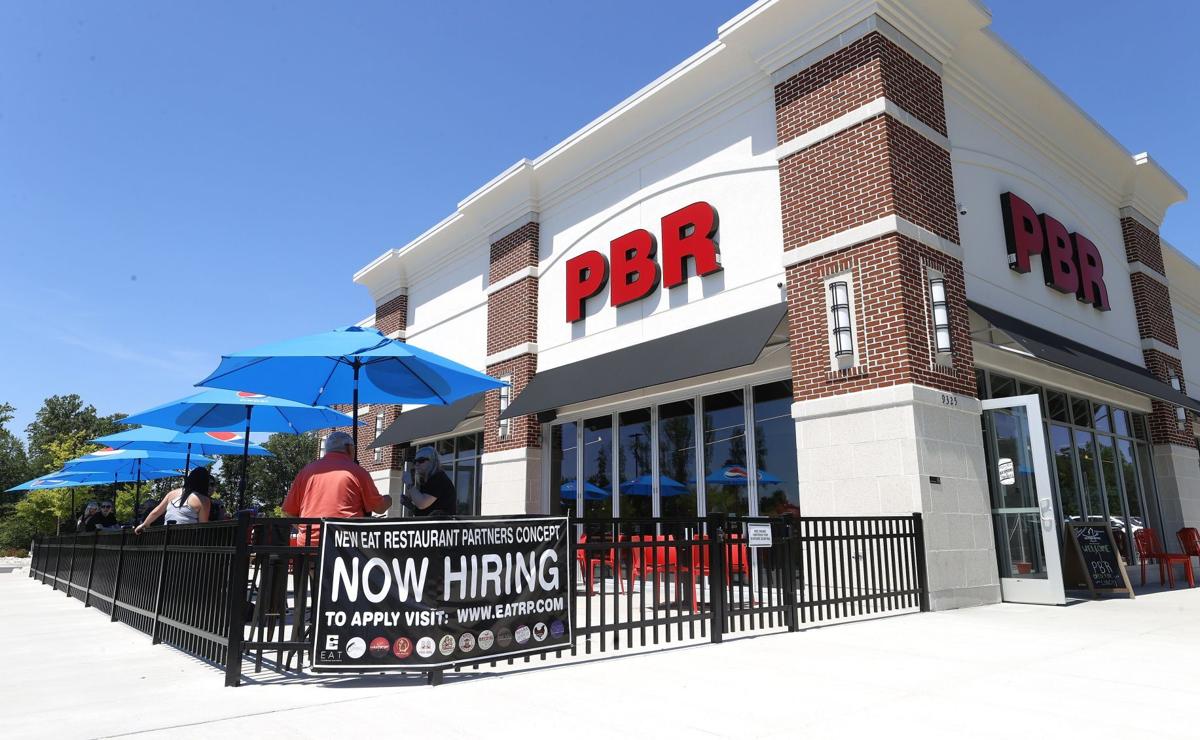 On May 1, thousands of workers across Virginia experienced something that had not been seen since 2009: a bump in their paychecks.
The commonwealth raised its minimum wage from $7.25 to $9.50 per hour. As of fall 2019, Richmond research firm Chmura Economics & Analytics estimated that roughly 367,000 people (including part-time staff) were paid at or below the $9.50 level, the RTD reported. That's about 10% of Virginia's four million workers who stood to benefit from the increase.
People in industries ranging from home health care to grocery hailed the hike as a step forward, but cautioned that more needed to be done. Some voices in the business community warned the higher wage floor would put pressure on smaller storefronts hit hard during the COVID-19 pandemic.
Solving Virginia's labor crunch starts with full recognition of the bigger picture. It's important to assess every factor that has been part of the disruptions across the commonwealth.
On June 1, the U.S. Chamber of Commerce released the "America Works" report to address the nation's "deepening worker shortage crisis." Its analysis found a notable imbalance: There are half as many available workers for every open U.S. job (1.4) as there were on average over the past two decades (2.8). Nine in 10 state and local chambers cited worker shortages as "holding back their economies," while 5 in 6 industry association economists said companies are facing greater hiring difficulties than five years ago.
"The worker shortage is a national economic emergency, and it poses an imminent threat to our fragile recovery and America's great resurgence," Chamber President and CEO Suzanne Clark said in a statement.
The chamber's report also provided perspectives from business leaders that demonstrate unique challenges each employment sector is facing. In one example, the entertainment and hospitality industry had well-documented losses from COVID-19: 3.1 million jobs that have yet to return, equal to more than one-third of all unemployed U.S. workers, per the Bureau of Labor Statistics.
Now, more people are ready and willing to travel, but voids persist. A recent American Hotel & Lodging Association survey found 96% of members still had open positions they were struggling to fill, while 63% reported being "severely understaffed."
In another example, the housing, real estate and construction industry faces its own recruitment struggles but for different reasons. The National Association of Home Builders (NAHB) noted that despite a 2020 net jump in residential construction jobs (88,000), a skilled labor shortage (200,000 to 300,000 people) is hampering growth — dating back to the Great Recession of 2007-09. A variety of issues pervade that dearth of workers, from an aging workforce to more young talent choosing four-year degrees over trade schooling.
The chamber proposed some solutions to help alleviate overall shortages including immigration reforms such as greater flexibility with employment-based visas; additional federal investments in employer-led job education and training programs; and expanded access to child care.
We believe serious consideration of these items can help create a more stable employment climate. But if we learn nothing else from this pandemic, it's equally imperative that the value of a living wage — not just a minimum wage — be part of Virginia's employment opportunities.
The Virginia Interfaith Center for Public Policy (VICPP) has fought to create change with its Living Wage Certification Programs. The movement shines a light on employers who already prioritize living wages through window clings for business storefronts, public listings and other forms of visibility.
Businesses are grouped into three wage levels: gold (a level that lifts people out of poverty), silver (a strong effort toward a living wage) and aspiring (a business that wants to pay a living wage and has pledged to work toward it). Amounts also are indexed to the local cost of living. For example, the gold level in Richmond is $16 per hour or higher, versus $17.50 per hour and up in Northern Virginia. Charlottesville and Harrisonburg also are part of the campaign.
"We have a wage and benefits shortage," VICPP Executive Director Kim Bobo argued in a late May email newsletter. "If workers were paid living wages with benefits, like paid sick days, we would probably not have much of a labor shortage."
Businesses big and small are responding with steps toward a living wage. A Wendy's fast-food restaurant in Chesterfield County recently advertised openings at $13 per hour. Small-business owners also have made adjustments, like Alchemy Coffee in Richmond, which eliminated tipping and raised prices to support a $15-per-hour wage.
"While we believe paying a living wage is a moral imperative, many employers have recognized that paying a living wage is good for business as well," VICPP notes on its website. "Studies show that companies that pay living wages have better worker moral[e], and decreased turnover."
That's the shared value we need to unite around — better morale for workers, businesses and consumers as we all seek to recover from a historic pandemic. Solving Virginia's labor crunch starts with full recognition of the bigger picture, and a wide range of voices and ideas should be part of the discussion.