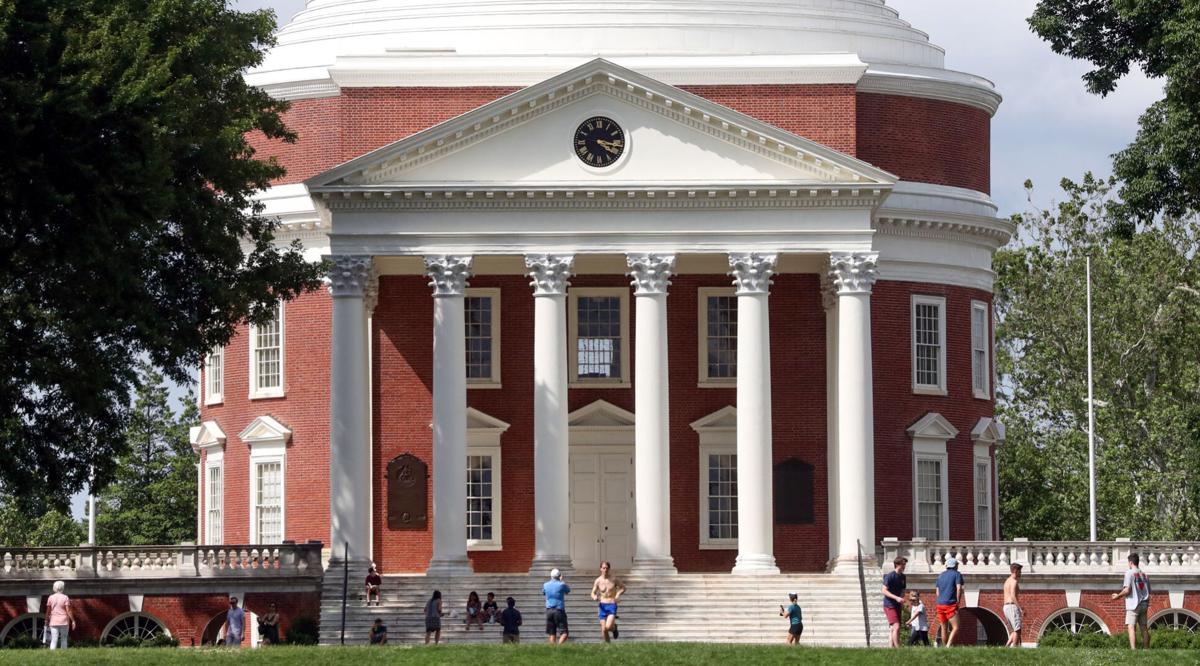 We need the Karsh Institute.
We needed it five, 10, 15 years ago.
We need it now more than ever.
The Karsh Institute of Democracy at the University of Virginia will be an expansion of the Karsh Center for Law and Democracy at the UVa Law School.
Plans for the institute were announced in 2018.
"It's clear that we can't take the existence of democracy for granted…," said UVa President Jim Ryan at that time. "We all have a role to play as citizens, elected officials, business leaders, members of the media."
Martha and Bruce Karsh, UVa alumni who met at the law school, are donating $50 million and UVa plans to invest a total of $100 million in the program.
"For a healthy democracy to thrive, its core principles, institutions and processes must not only be studied and understood, but also vigilantly protected and strengthened," the Karshes said in a statement.
Many of those core principles have been under attack in recent years. Indeed, the trend toward incivility and polarization, and away from cooperation for the higher good and a common purpose, has been accelerating for perhaps the past two decades.
Contributing to the problem is a decline in civic literacy among the general population. Too many people literally do not understand how our democracy works, or why they should support it.
That decline, in turn, might have something to do with the education establishment's turn away from "old-fashioned" core concepts such as civics in favor of other curricula.
Additionally, there is outside interference from bad actors. We're all recently familiar with the hijacking of the Colonial Pipeline's software infrastructure and that of the world's largest meat supplier, JBS. Those hacks held company assets for ransom, but experts suspect the cybercriminals are tolerated — if not actively abetted — by Russian government agencies attempting to disrupt democratic economies.
Similarly, Russian agencies are strongly suspected of manipulating internet content to undermine U.S. elections, sow further division, and generally weaken the structure of democracy.
These are grave and challenging threats.
The Karsh Institute plans to do its part through the study, teaching and promotion of democracy.
Its mission, The Daily Progress reports, is to foster participation and civil debate on issues of national importance; to support and amplify research and discussion of the underpinnings of democracy; and to reach out in practical ways to students, citizens, policymakers and leaders.
Incoming executive director Melody Barnes said she hopes the institute will become a center for complex political discussion and debate, as well as a place to brainstorm and work through solutions to major problems facing democracy, The Progress reports.
"We believe higher education is ideally suited for this responsibility," the Karshes said in their statement, "and we're delighted to support the University of Virginia's ambitious effort to lead in this work."
The institute will occupy a major new building in the Emmet Street-Ivy Road area; but as a center for ideas and discussion, its work is not limited to a location.
Indeed, the Democracy Center already has been active in this field and has cooperated with other leaders in democracy, education and policy on several programs.
Upcoming will be the UVa Democracy Biennial on Sept. 24-25 with high-profile speakers. It's being produced by the UVa Miller Center and the College of Arts & Sciences' Democracy Initiative with the support of other centers and schools.
We look forward to the work that will be done under Karsh Institute. Its efforts should be welcomed by all who value democracy.
— The Daily Progress, Charlottesville
Contributing to the problem is a decline in civic literacy among the general population. Too many people literally do not understand how our democracy works, or why they should support it.