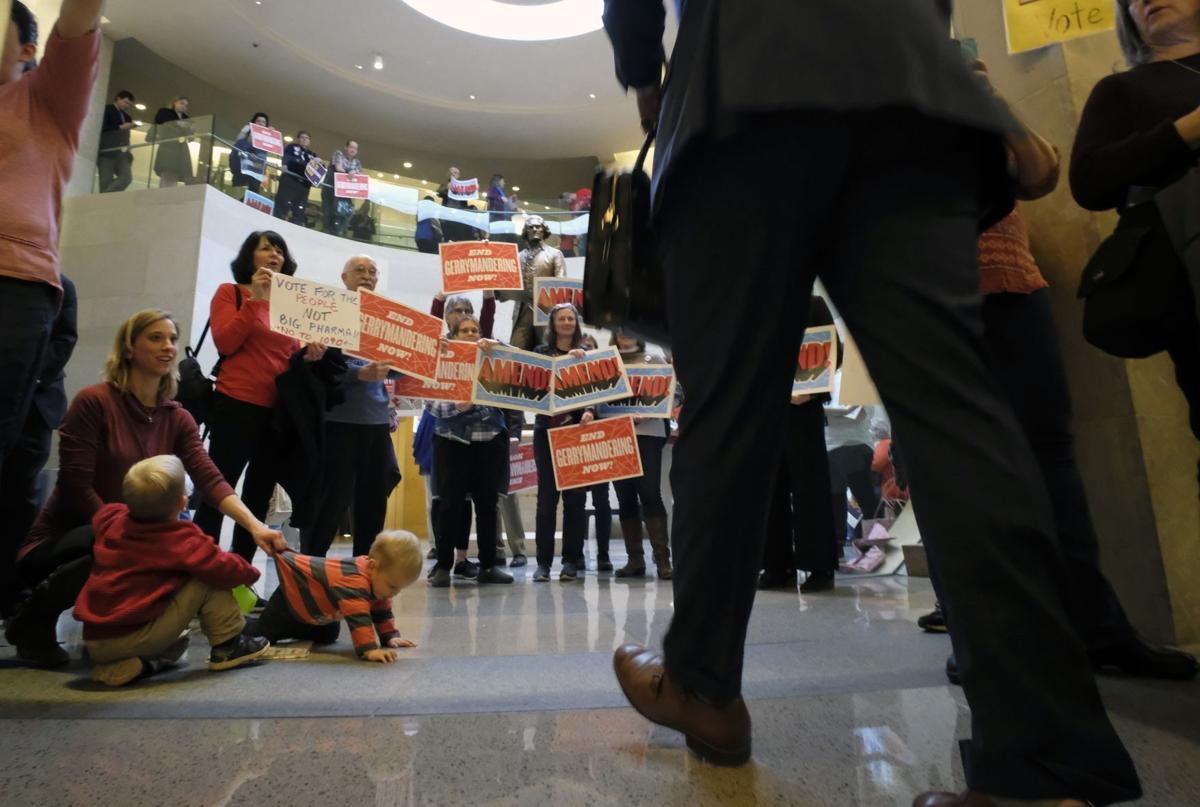 Three months from Tuesday, Virginians face a choice: Do they want to end the state's broken redistricting system, or do they want to keep the status quo that puts the interests of politicians ahead of voters?
On Nov. 3, voters will be asked whether they support a constitutional amendment that would reform the state's divisive process of drawing legislative and congressional districts. We urge Virginians to vote "yes" and end partisan gerrymandering.
This is a matter of good government, and doing what is best for Virginia's citizens.
"Let's be clear: This amendment is the only chance Virginia voters have to take control of the map-drawing process from the partisan-controlled legislature for at least the next decade," Democrat Bobby Vassar and Republican Wyatt Durrette, co-chairs of the Fair Maps Virginia ballot campaign, wrote in a July 21 op-ed in the RTD.
"Anything other than the amendment keeps the control completely in the hands of politicians, and history has shown what this has wrought. There's a better way to move forward for fairer maps now. Let's not let this opportunity pass us by."
Every 10 years, following the U.S. Census, the General Assembly redraws the boundaries of legislative and congressional districts to reflect changes in population. The next round of redistricting should take place in 2021.
But here's the caveat: The political party in charge controls the process and draws districts that best serve its interests, protecting incumbents and building power. Redistricting has been treated as an electoral spoil, regardless of party.
It shouldn't be, and it's time to bring a system that has been cloaked in darkness into the public spotlight.
This decennial political cartography largely has been done behind closed doors. There has been no transparency, no real citizen input. In past years — under both Republicans and Democrats — new maps would be publicly presented as essentially a done deal. It's a process that lets politicians pick voters by creating spindly districts drawn to benefit the ruling party — not what's best for the community.
Not surprisingly, lengthy court fights have followed, incurring millions of dollars in legal fees to taxpayers.
The constitutional amendment would shift control of the redistricting process from the General Assembly to a 16-member bipartisan commission consisting of legislators and citizens. Eight members would come from the House of Delegates and state Senate (four from each party and each chamber); eight would be citizens, with a citizen chair.
All commission meetings would be open to the public, and it would hold at least three public hearings in different parts of the state for citizen input. Final approval would rest with the assembly, but lawmakers couldn't make changes. If there's an impasse, the Supreme Court of Virginia would have the final say.
The amendment is the result of a yearslong endeavor to reform the state's murky approach to redistricting. The amendment, which had to clear two consecutive sessions of the General Assembly with an election in between, passed this winter with support from members of both parties, but not without challenges.
During that time, control of the General Assembly moved from Republicans to Democrats.
This winter, some assembly Democrats, mainly in the House, unsuccessfully tried to scuttle the redistricting amendment in a last-ditch effort. Fortunately good government prevailed. Now some insiders in the state Democratic party are trying to derail the referendum, as evidenced by inclusion in the state party platform adopted during their June virtual convention urging defeat.
Voters should reject that position. Recent polls by Mason-Dixon Polling & Research Inc. and Virginia Commonwealth University's Center for Public Policy show strong public support for the redistricting amendment.
More than a dozen states across the country have embraced reform.
For nearly 40 years, Iowa has followed a nationally acclaimed model of nonpartisan redistricting. A state demographer draws the map for legislative action. According to The Des Moines Register, "the law directs the agency to draw maps with equal population being the primary consideration … Districts cannot be drawn to favor any political party or an incumbent."
In California, voters approved a pair of ballot measures in 2008 and 2010 that created an independent, bipartisan commission of 14 members to draw legislative and congressional districts.
The solution is clear to the problem of broken redistricting in Virginia: Support the constitutional amendment on Nov. 3. Partisan gerrymandering is politics at its worst. It's time to end the deliberate manipulation of legislative lines that benefits politicians over people. Virginians deserve better.