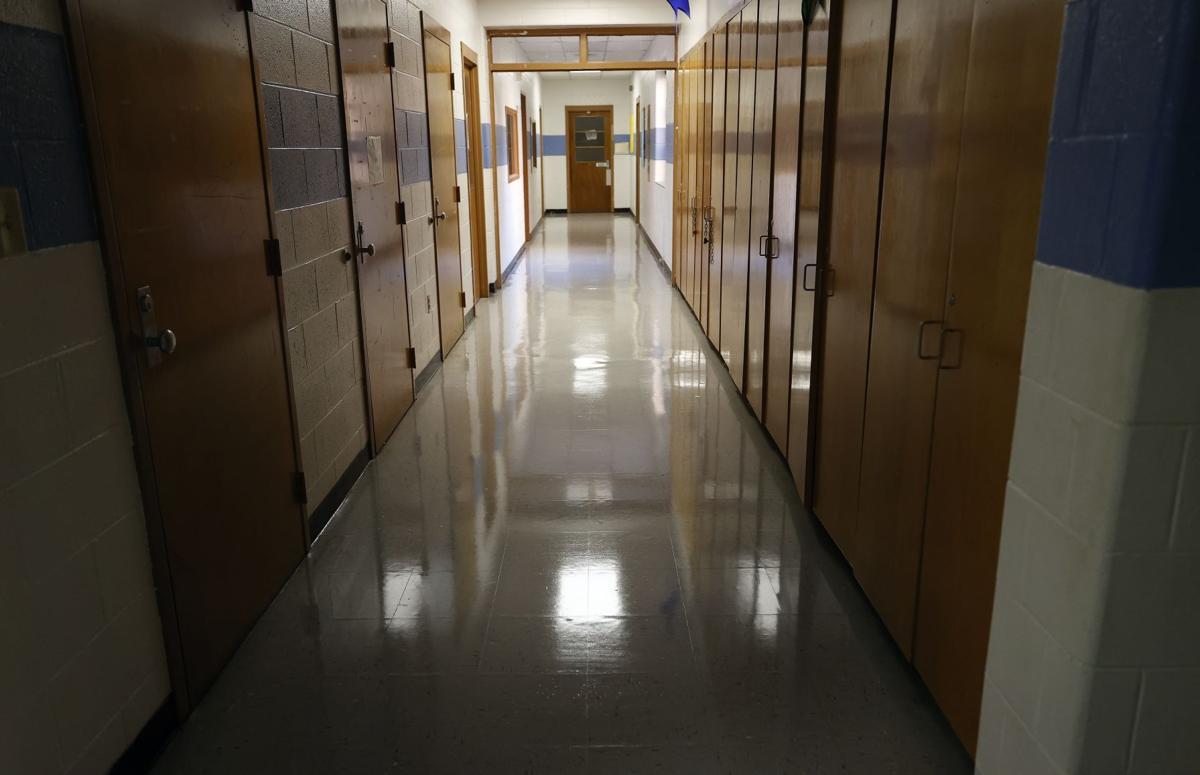 This is the first of a two-part editorial.
Each day, the Virginia Department of Health (VDH) provides several metrics to the public that summarize the spread of COVID-19 in communities across the commonwealth.
Cases, hospitalizations and deaths reflect the heart-wrenching toll on households across the country. On Tuesday, the U.S. surpassed 400,000 deaths. Virginia crossed 5,000 deaths in late December, and nearly 800 additional lives have been lost just since New Year's Eve.
What about the toll on our youngest Virginians' minds? For the Virginia Department of Education (VDOE) and 132 local school divisions, what happened to the "school day" during this pandemic? A mix of hybrid and virtual settings aimed to keep pace with so many moving parts — staff members with high-risk health conditions, enhanced cleaning and staggered dismissals, students without internet access, and hardest of all, families who lost loved ones.
After a tough fall semester, the educational imperative to reopen our schools is clear. On Jan. 14, VDH and the VDOE issued new guidance prioritizing in-person learning over virtual settings. As a Times-Dispatch news report explained, the document is not a mandate to reopen, but rather a roadmap to maximize face-to-face education. It outlines six principles, from prioritizing younger learners, students with disabilities and English learners; to focusing on prevention through "a school culture of adherence" to strategies like masks, hand-washing and social distancing; to being flexible and innovative as new science and local circumstances emerge.
"Instead of 'schools should be closed,' we're going to approach it from the starting point of 'schools need to be open,'" Gov. Ralph Northam said this past week.
We agree. It's time to evolve. With two vaccines in motion (the speed at which they're moving aside) and more possible options on the way, the mindset must shift from caution to action.
At the start of the pandemic, Northam was one of the first state leaders to use emergency powers to close schools. Masks were hard to come by. Social distancing was hard to adjust to. The severity of the virus was hard to fathom, and his decision made good sense.
Without brick-and-mortar buildings, school divisions pressed forward with virtual learning. If we can pay our bills, buy our groceries and telework in certain jobs, why not educate our kids online as well? It was a reasonable proposition and a well-intentioned goal.
"The full-time online option is designed with the overarching aim to provide families the stability for their schedules and routines," Fairfax County Public Schools (FCPS) explained in its plan for virtual instruction.
The rhetoric was the easy part. The execution proved to be much tougher. Students, parents, teachers, administrators and school support staff were thrust into exhausting, unstable situations.
Raising your hand to participate in-person is different than trying to unmute as three other classmates attempt to do so. Over-the-computer help from a teacher with math problems or reading passages is a tougher process than over-the-shoulder assistance. Notebook paper, a pen or pencil, and the same kind of chair in the same classroom was a more level playing field than laptops bought at different prices, or internet access with different speeds, or in some cases, no computer or broadband connection at all.
As of December, roughly 40% of Virginia's 132 school divisions still were in online-only classes. But FCPS — the commonwealth's largest school division — emerged as a lead case study of concern. An internal analysis from November found almost 10,000 students suffered failing grades in two or more classes, The Washington Post reported.
More locally, through a recent Freedom of Information Act request, CBS 6 unearthed a similar trend in Chesterfield County Public Schools, as 1 in 6 students failed two or more classes in the fall. A parent told CBS 6 that she expected the schools to "utilize the data and make a change." That seems sensible.
Outside of grades, attendance is another struggle in remote settings. During the first three weeks of virtual learning this past fall, roughly 1 in 5 students in Richmond Public Schools were on track to be chronically absent, The Times-Dispatch reported. Families are struggling and school is supposed to help stabilize the day, not complicate it.
And amid spikes in anxiety and other mental health issues, State Superintendent of Public Instruction James Lane and State Health Commissioner M. Norman Oliver collaborated to stress the need to pivot back to in-person learning.
"[L]ong-term school closures as a mitigation strategy for COVID-19 transmission may cause inadvertent harm to children; for example, children who do not have in-person instruction may suffer learning loss with long-term effects, mental health issues, or a potential regression in social skills," the letter said, per a recent Times-Dispatch report.
Virginians are in desperate need of peace of mind during this pandemic. State leaders have to deliver on COVID-19 vaccines, and they have to help reverse the deleterious effects of this public health crisis on public education. Safely reopening our schools is just as imperative as getting more shots in arms.