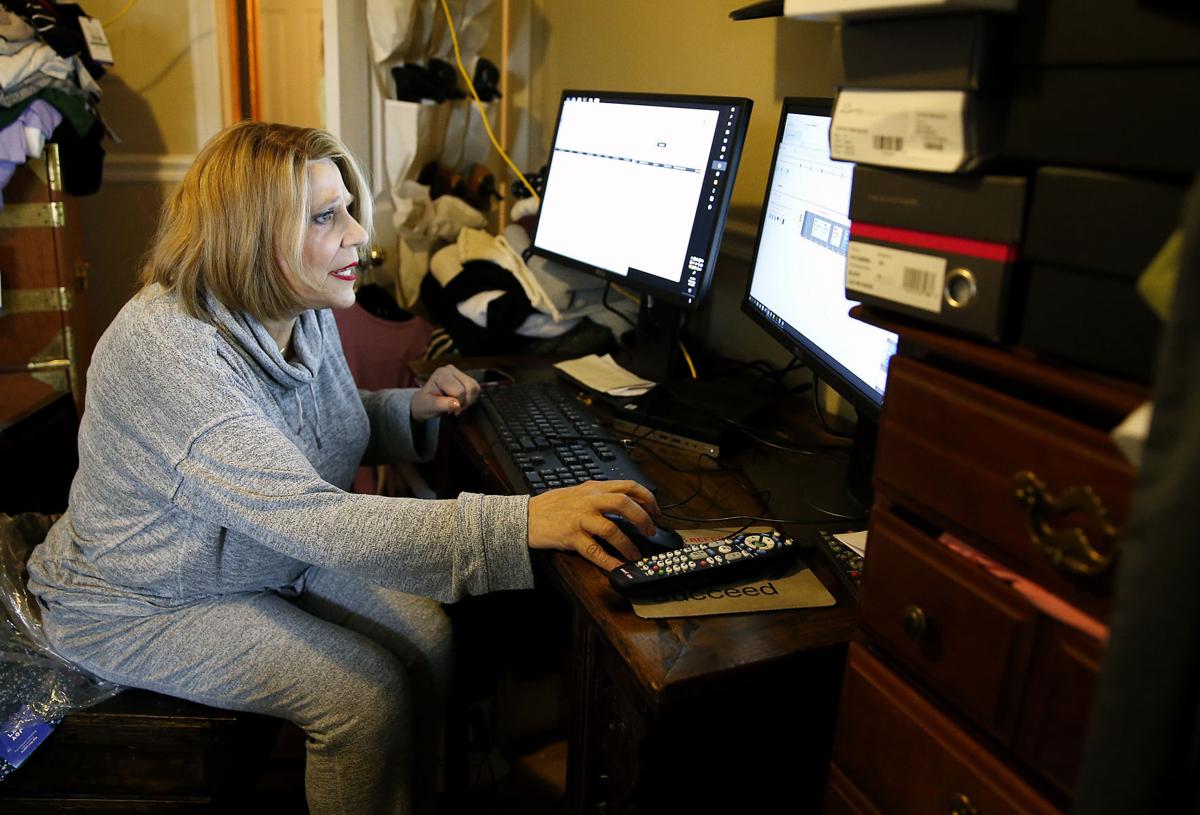 If you've been working remotely for the past year because of the pandemic, think of how your life has changed.
Gone is your daily commute. No longer are you getting into your car and driving to work, possibly paying tolls. You're also saving on gas and parking.
Or if you take public transportation, you're no longer paying your daily fare. Your commute is a matter of minutes instead of miles to your study, dining room table or other set-aside space for working from home.
Comfort clothes have replaced suits, unless you're on a Zoom call, and even then the style usually veers to dressy casual.
You're also likely not eating out as much — if at all — or buying coffee, snacks or other sundries at or around your office building.
But also think about how that affects the area around your office, whether you're downtown or in the suburbs.
What is the future of working remotely? In the aftermath of the COVID-19 public health crisis, what will be the long-term effects on restaurant and retail establishments that depend on office workers? What challenges will public transportation face? Will this further strain inequities in the workforce?
A new study commissioned by the Greater Washington Partnership examined how the long-term shift to remote work could affect the Capital Region, which covers a broad swath from the Richmond metro area through Baltimore. The region represents the third-largest economy in the country and the seventh largest in the world, according to the report, conducted by Ernst & Young.
The shifting paradigm of how and where we work holds huge implications. As more people receive COVID-19 vaccinations and restrictions begin to lift, companies are beginning to rethink their return to the postpandemic world. But not everyone holds a white-collar office job that allows a flexible schedule — such as restaurant, retail and health care workers.
"A large shift to more permanent remote work will affect the way we do business and our quality of life," Kevin Virostek of Ernst & Young, said in a statement. "The impact of increased remote work in the Capital Region may be positive for some but detrimental for others."
Before the pandemic struck, about 5% of the Capital Region's employees worked from home, according to the report. By December, 79% of workers were spending at least some time at home with 58% working remotely full time.
Not surprisingly, given the concentration of government and high-tech jobs, the region claims the second-largest share of potential remote workers (49%) — just behind the San Francisco Bay Area (50%).
In the Richmond area, the report pointed out, remote-capable workers are more likely to live in suburban areas — specifically noting Henrico County.
Ultimately, it's not a matter of when employees will return to their offices but in what way, and how often. Will it be a hybrid form, where people work from home a couple of days a week or several hours a day? And who will have that opportunity?
The report analyzed scenarios where 28% of those in the region who are remote-capable worked remotely one day a week and where 18% of the workforce worked remotely three to five days a week. Remote work opportunities are clustered in higher-wage and higher-skilled industries.
There are some obvious advantages for people who are fortunate enough to have jobs that allow them to work remotely. One possibility that jumped out was how much time is spent getting to and from work: Remote workers could save a whopping 11 days a year by avoiding a daily commute to the office, "allowing for improved work-life balance and reduction in transportation emissions." That's more than two work weeks a year spent commuting.
Conversely for the region's subway, rail and bus systems, "that could mean a reduction of up to 5% in overall operating revenues," the report said.
Businesses near offices could take a financial hit if people aren't there as much. Remote-capable workers spend $127 a week on goods and services, including food and retail purchases, the report found. Spending by these workers could decrease up to a staggering 29% across the Capital Region, which would have devastating effects on businesses and their employees.
For those who are able to, working remotely can offer a better quality of life. They can save time by not commuting, better juggle personal and professional responsibilities and be more productive in the quiet of home.
But they also miss out on building relationships with colleagues, networking with co-workers and the social interactions that we as humans crave. And for those whose livelihoods depend on their spending, the absence of remote workers carries profound economic implications.
The pandemic also could cause businesses to rethink their space needs and hiring practices. If not as many people are coming into the office, will companies adjust their physical footprint? If people can work remotely, will that make the Richmond area more attractive as a place to settle? Will businesses from outside central Virginia want to hire remote workers from here? There is much to consider in yet another area of our lives upended by the pandemic.