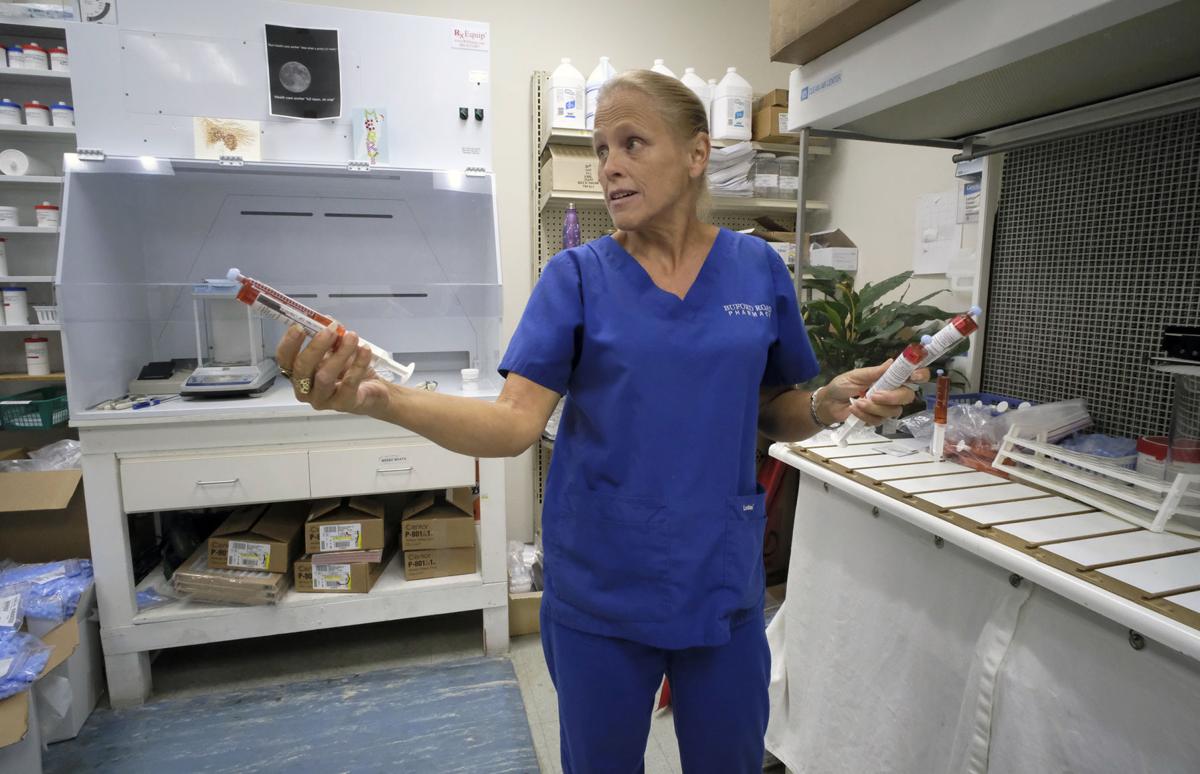 Entering February, Virginia's quest to administer COVID-19 vaccines appears to be improving.
Look at Bloomberg's "Vaccine Tracker" and the commonwealth no longer is near the bottom of some key metrics officials are using to gauge success. As of Monday morning, Virginia ranked 11th in doses administered (833,221), fifth in the daily rate of doses administered (51,177) and 17th in the percentage of supply used (67.6%). The commonwealth also was tied for 12th in the percentage of people who have received at least one dose (8.1%).
For state officials, the data is encouraging. But the one category that arguably matters most to the public is the percentage of people who fully are vaccinated. Per Bloomberg, Virginia was at 1.4% (tied for 36th with seven states) and no state had cleared 4% in this category.
We have a long way to go, and the data is a roller-coaster. What if we took a step back and just paid closer attention to how we already administer common immunizations? How do we get to a place where people have choices for a COVID-19 vaccine?
The ideal infrastructure already exists. The question is: When will we be able use it?
"To help people find doses in their area, the [Centers for Disease Control and Prevention (CDC)] wants to put information on a vaccine finder website, which will be updated each day with the latest inventory," a November report from Modern Healthcare magazine said.
That should be the goal. With vaccines.gov and its Vaccine Finder, we already appear to have a decent model. For Virginians with reliable internet access, which we know is not a given, these tools help jump-start the search for obtaining routinely recommended shots, such as shingles, pneumonia, flu and others.
"Getting vaccinated is convenient — you can get most recommended vaccines at your doctor's office," says the "Where to Go" section of the website. "Many recommended vaccines are also available at local pharmacies, health centers, health departments, and travel clinics."
We understand that the COVID-19 vaccine still is in its infancy. But to move closer to a "convenient" experience, why not tap these resources and their existing relationships to accelerate the process?
The first pieces of information a patient enters into the Vaccine Finder are local: a ZIP code or city. Take "Flu Shot (18+)" and "Flu Shot (65+)" as an example.
In "23219" — the ZIP code for The Times-Dispatch's 300 East Franklin Street newsroom — 81 providers carry the flu vaccines within a 10-mile radius. They range from large chains (Walmart, Kroger, Rite Aid, Costco) to local urgent care centers (Patient First, MedExpress, Concentra) to smaller, neighborhood providers (Bremo Pharmacy, Working Well Occupational Clinic, Buford Road Pharmacy).
But in the town of Louisa ("23093"), only two locations show up: the Walgreens pharmacy and the Food Lion grocery store. In King William, only one location shows up: the county health department.
In other localities, "Good Neighbor Pharmacy" options serve their communities — a network of locally owned, independent institutions like the Orange Pharmacy in Orange, Your Gordonsville Pharmacy in Gordonsville or Jefferson Pharmacy in Palmyra. Additionally, some Virginians already are traveling great distances for health care needs. What if they would prefer to work with their doctors?
We know the current supply issues are significant. We've heard from too many people about appointments being delayed or cancelled. We also know the current two-shot process is delicate and we see efforts to improve it that are in motion.
We're encouraged by a 16% boost of doses from the Biden administration over the next three weeks. We also appreciate the direct, front-facing efforts by Gov. Ralph Northam to move on from the commonwealth's slow start and institute better inventory management, faster shots in arms and greater transparency via a new dashboard. We hope and expect to see more stories like this past weekend's successful event at Richmond Raceway.
But when people need a vaccine, it still goes back to that initial piece of CDC messaging on vaccines.gov: The process should be convenient, and the places that create ease and confidence are doctors or community institutions we know and trust.
And despite all of the technology Virginians are being asked to monitor on the front end, the way that COVID-19 vaccines are being documented is quite old-fashioned. According to CDC information last updated on Jan. 22, upon getting your shot, "you should receive a vaccination card or printout that tells you what COVID-19 vaccine you received, the date you received it, and where you received it."
So why are we diverting everyone to email lists, websites or call centers? Why is the outreach not more personalized, too?