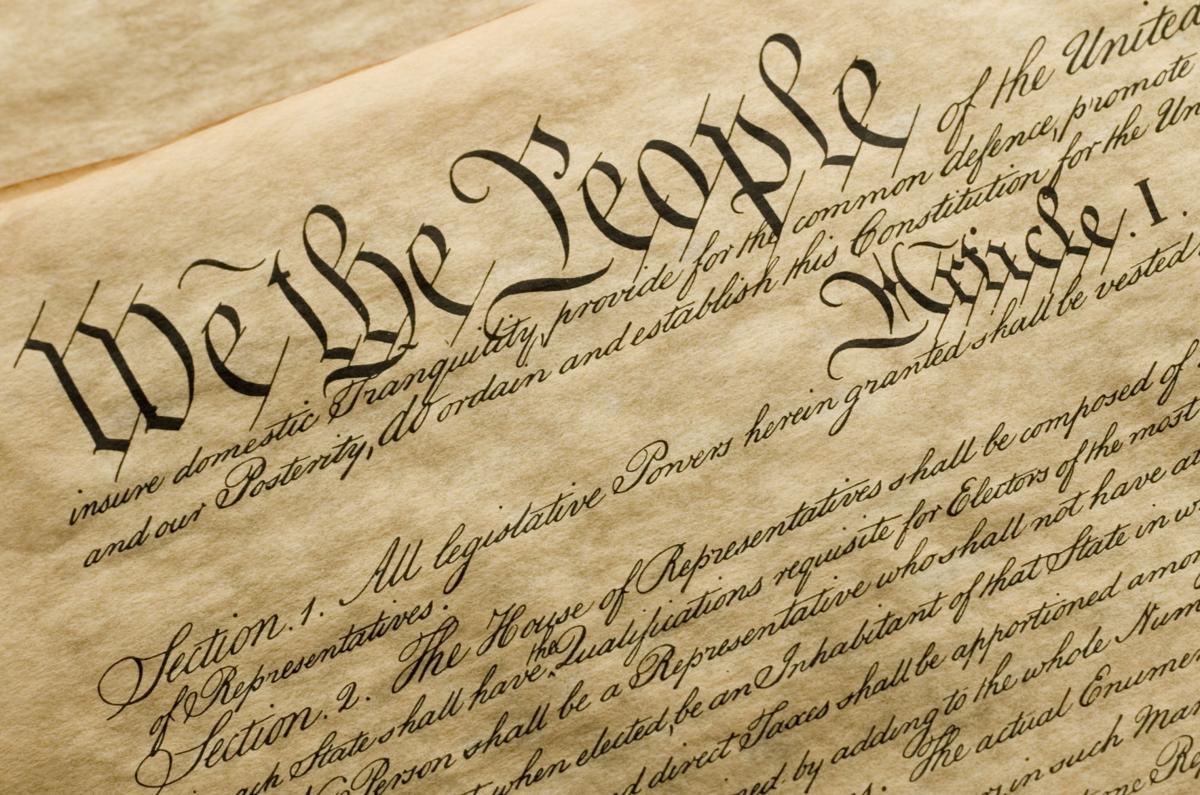 In a recent survey of American adults testing their knowledge about civics, almost half couldn't name the three branches of government — and that's an improvement over the previous year.
The annual Annenberg Civics Knowledge Survey, released every September in honor of Constitution Day, surveyed 1,009 U.S. adults in August, ahead of the national political conventions.
The survey, conducted by the Annenberg Public Policy Center of the University of Pennsylvania, found that only 51% of Americans could identify the three branches (executive, legislative and judicial). Scarily, that was up from 39% in 2019 — the prior high point.
Nearly a quarter couldn't even identify one branch. Almost 1 in 5 of those who were surveyed couldn't list any of the five rights protected by the First Amendment (freedom of religion, freedom of speech, freedom of the press, the right of assembly and the right to petition the government) — a dramatic drop from 37% in 2017.
This is alarming. If citizens lack knowledge about how their government works, what does that bode for the country's well-being? These politically polarized times underscore the need for an informed citizenry engaged in our democratic process.
Virginia, and the nation, are marking key historical milestones that prompt the need to address civics education and a more complete understanding of our nation's complex history. In 2019, we observed the 400th anniversary of a paradox of events: the first representative assembly in the Western Hemisphere at Jamestown; the introduction of slavery in the New World, in Virginia; and the recruitment of English women to help build permanency in the Virginia colony.
This year, the commonwealth is commemorating the 50th anniversary of the state's modern-day constitution, which largely repudiated the white supremacy legacy of the 1902 version. It enshrined commitments to fair redistricting, quality education, anti-discrimination protection and the environment.
In five years, the United States will observe the 250th anniversary of the Declaration of Independence — a key founding document that asserts the right of a nation's people to choose their own government.
A newly released report, "Educating for American Democracy," calls for a recommitment to civics and history education in grades K-12 amid "deep challenges" facing the U.S.
"In recent decades, we as a nation have failed to prepare young Americans for self-government, leaving the world's oldest constitutional democracy in grave danger, afflicted by both cynicism and nostalgia, as it approaches its 250th anniversary. The time has come to recommit to the education of our young people for informed, authentic, and engaged citizenship."
The report, assembled by researchers at Harvard University, Tufts University, Arizona State University and iCivics, a nonprofit that promotes civics education, consulted more than 300 scholars in history, political science and education as well as teachers, administrators, civic providers, students and policymakers.
While it lays out what it calls "a road map, not a mandate or curriculum" for reform, it speaks to the challenges of telling America's "plural yet shared stories" amid increasing divisiveness that threatens this country.
We saw that polarization erupt during the savage Jan. 6 attack on the U.S. Capitol, stemming from baseless claims challenging the integrity of the presidential election. As we wrote then, that day was a stain on our history.
In a recent op-ed in the RTD, Jonathan R. Alger, president of James Madison University, called for the state's colleges and universities to work toward a "civic revival that reunites our society around both the rights and the responsibilities of an open and democratic society.
"[A]s educators, we must partner with other community and civic organizations and institutions to bring people together at all levels: locally and across the country. This conversation must be nonpartisan, and we need to engage with open minds, humility, interconnectedness and a willingness to learn," Alger wrote on behalf of the Council of Presidents' Equity in Action Committee and 19 presidents and chancellors at Virginia's public institutions of higher education.
"Education is about character and citizenship as much as it is about careers and commerce. These twin aspects of our mission — preparing students for the world of work and to be active participants in democracy — require similar skill sets and reinforce one another," he wrote.
We agree. In order to be a more perfect union, "We the People" must understand how government works, be engaged in the process and be informed. Our republic depends on it. We look forward to these conversations, and hope the next round of surveys testing our citizens' knowledge about civics shows better scores.
If citizens lack knowledge about how their government works, what does that bode for the country's well-being? These politically polarized times underscore the need for an informed citizenry that's engaged in our democratic process.