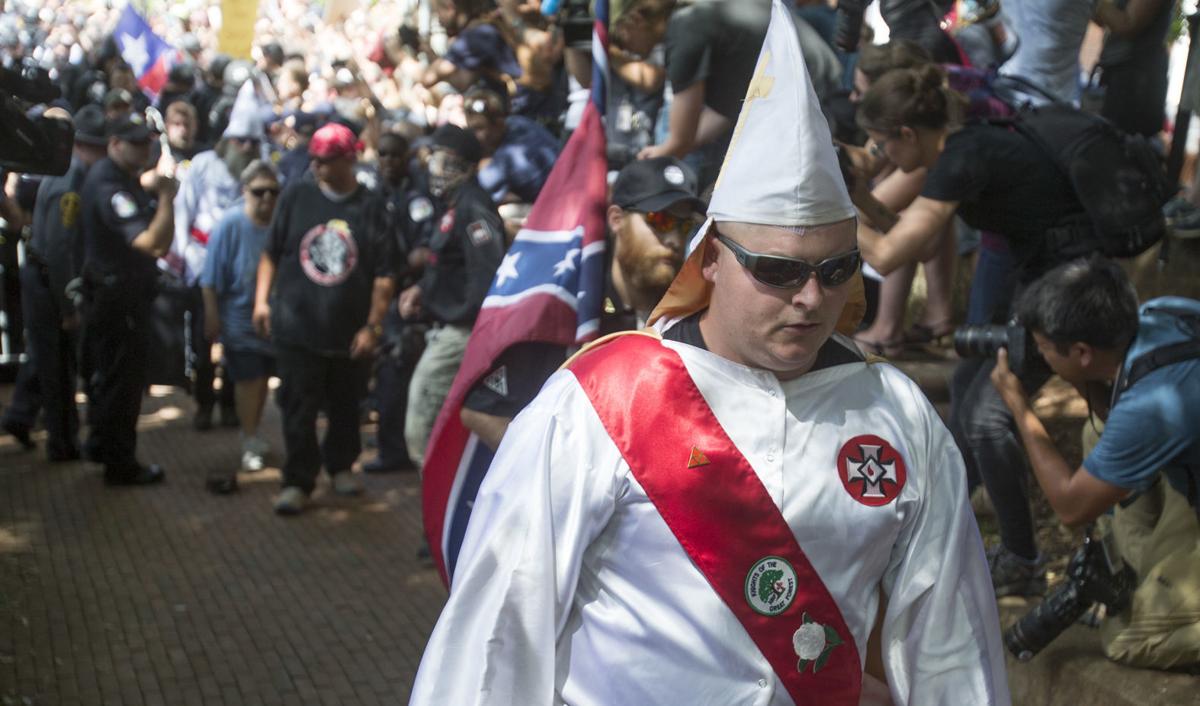 On Oct. 31, 2017, a pickup truck drove through a bike path in New York City near the World Trade Center, killing eight people. The following day, The Times-Dispatch penned an editorial titled, "The grim truth about the New York terrorist attack."
"The attack bears the hallmarks of ISIS-inspired terrorism," the editors wrote. "The perpetrator comes from Uzbekistan, whose citizens have carried out several terrorist attacks around the globe this year. Is there any way to stop such carnage? The grim truth: probably not."
After this weekend, there is something we can do to address terror. We can recognize it in our own backyard. The grim truth about Virginia is we've let bad actors slide for decades on our own soil. The Ku Klux Klan (KKK) is a terrorist organization — period.
When 36-year-old Harry H. Rogers drove his truck through a group of protesters in Lakeside on Sunday, what was his goal? RTD reports say videos show he ran over the foot of a man riding his bike. Another woman jumped on the hood of the truck to avoid being hit. Rogers impeded the First Amendment rights of around 300 people marching to the A.P. Hill Confederate monument at Laburnum Avenue and Hermitage Road in Richmond.
What if someone was killed? Would we have had a repeat of Charlottesville? Would the headlines have said "terror attack"?
"The only purpose for his conduct was to disrupt this peaceful protest," Henrico County Commonwealth's Attorney Shannon Taylor said. "To be a threat and to be intimidating."
According to The Times-Dispatch, Rogers told police he is "the highest-ranking member of the KKK in Virginia" and the leader of a group of 20 planning to "defend" the monuments in the city. Memorabilia and literature were found in Rogers' home, along with many firearms and a "green grand dragon robe." Witnesses said Rogers exited his vehicle on Sunday with a weapon in a holster.
We've repudiated the acts of terror groups from overseas, and we'll do the same in the commonwealth. We support the efforts of the hundreds of thousands of people who recently signed petitions to move the KKK's designation from "domestic extremist group" to "terrorist organization." It's long overdue.
Driving a truck through a crowd of protesters is an act of terror, no matter who does it, or where the person comes from. The KKK has threatened the security of our communities for decades. Its violence — and ideology — does not belong in Virginia.