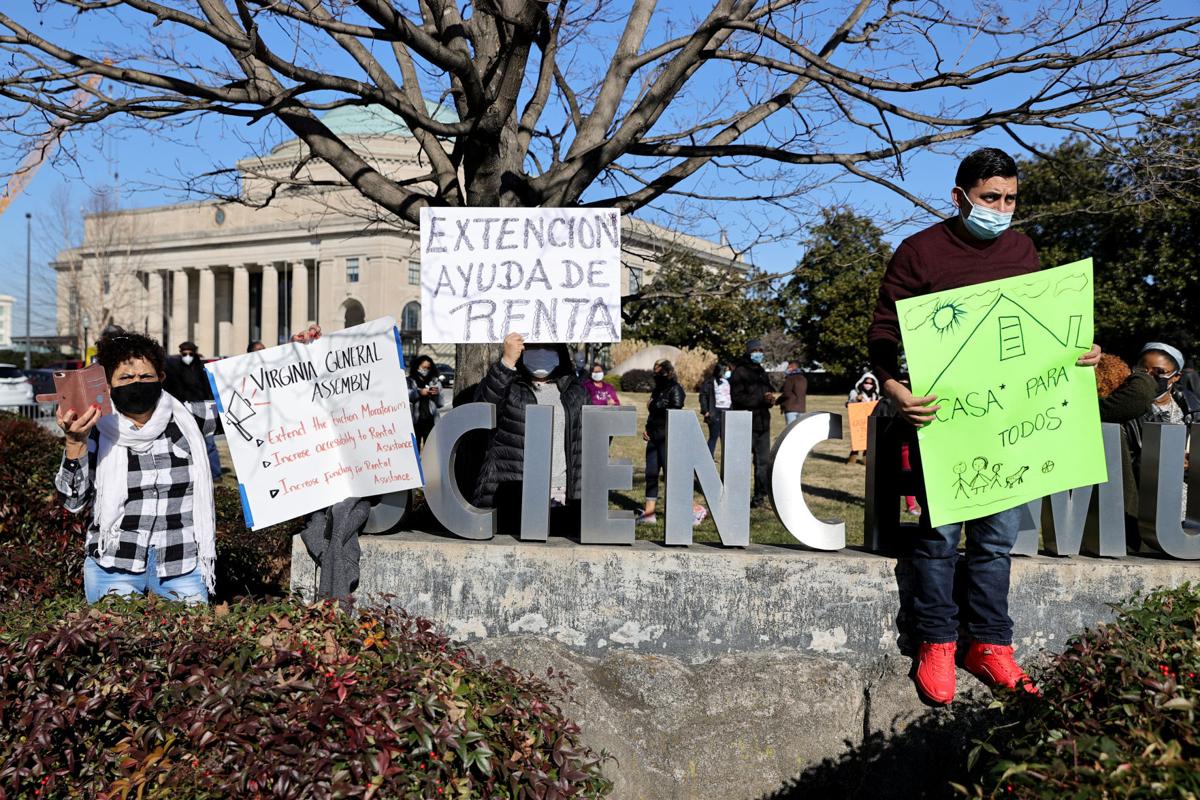 Entering 2020, the Partnership for Housing Affordability (PHA) had a New Year's resolution for the Richmond metro area. "As our region grows and matures, so does our need for a mix of stable and affordable housing options that enhance the characteristics that make Richmond unique," wrote then-PHA Executive Director Elizabeth Hancock Greenfield in a January 2020 Times-Dispatch op-ed.
Optimism was high as PHA saw more than 20 months of work realized in the release of a new Richmond Regional Housing Framework. The document spelled out several ideals for 20 years from now. For Henrico and Hanover counties, could there be jobs at nationally recognized manufacturing and technology businesses, with housing within walking distance? For Chesterfield County, could there be a reimagined Route 1 corridor, with homes and other developments to improve quality of life for area residents? For the city of Richmond, could there be access to affordable housing in all nine council districts, for residents of all backgrounds?
In less than two months' time, COVID-19 hit. Long-term housing aspirations quickly shifted to urgent programs to help renters and homeowners keep up with payments, and avoid losing their homes. And more than a year into the public health crisis, the pandemic only has elevated the need for a broad range of housing solutions going forward.
Across Virginia, the divide between those who have stability and those who are struggling to survive has widened. Earlier this month, the U.S. Department of Housing and Urban Development (HUD) released its 2020 Annual Homeless Assessment Report. Seven in every 10,000 Virginians were experiencing homelessness on a single night — a 3% increase from the previous year.
Locally, a recent Times-Dispatch report noted that the Richmond region had its largest single-year jump in people experiencing homelessness (from 549 to 838, + 53%) since the data started being captured in the 1990s. And this past week, Gov. Ralph Northam allocated $6 million in grants from the Virginia Housing Trust Fund toward 38 projects addressing the issue.
"Housing affordability continues to be a challenge nationwide, and the COVID-19 pandemic has shown us in very stark terms how too many families are at risk of losing their homes," Northam said in a statement.
We agree. "Affordability" was defined by the PHA framework as "a home, either owned or rented, where the household pays no more than 30% of their gross income on basic housing costs." But the effects of the pandemic mean many families still are in dire need of assistance, let alone any kind of pathway toward housing that provides quality and opportunity.
In the city alone, a January release from the Richmond Redevelopment and Housing Authority (RRHA) noted that more than 1,100 households (3,200 people) were able to stay in their homes through rental assistance from local partners such as Area Congregations Together in Service (ACTS) of RVA, Housing Opportunities Made Equal (HOME) and the City of Richmond's Office of Community Wealth Building.
That strain looks incongruous to the commonwealth's booming housing market. A February Virginia Realtors Association report showed the statewide median home sales price is $320,000, up almost 10% from a year ago and $59,000 higher than five years ago.
Supply also is limited across the state. At the end of February, there only were 15,712 active listings, a 43.7% decline from the previous year.
And the competition among buyers is fierce. In February, the average time a home was on the market was 35 days — 17 days faster than the previous year. The Richmond Association of Realtors' February report showed an even tighter market in the city, Chesterfield, Henrico and Hanover. Homes were on the market for an average of 19 days, down from 43 a year ago.
"In some counties and cities, a home has multiple offers within just a day or two of being on the market," noted Lisa Sturtevant, chief economist for Virginia Realtors, in a recent RTD business report.
The struggle is equally pronounced for families trying to find a new rental. An early March RTD report highlighted several critical data points. U.S. Census Bureau figures showed Richmond's rental vacancy rate dropped below 3%.
The National Low Income Housing Coalition found a deficit of 157,000 apartments for extremely low-income households in Virginia. That's defined by HUD as earning 30% or less of area median income ($26,800 for a Richmond region family of four). The PHA also projects the region needs to add 1,000 affordable units per year over the next two decades to meet needs.
All of these metrics matter. Every person's story matters. Our region and our commonwealth can't recover from this pandemic without making housing a true priority.
We look back at the six goals spelled out in the 2020 PHA op-ed: "increasing the supply of affordable rental housing; supporting racially inclusive wealth creation by increasing homeownership opportunities; ensuring that seniors are safely and affordably housed; improving housing quality and safety; expanding housing stability to stop displacement; and expanding housing choices for all, especially moderate- and low-income households." COVID-19 only has elevated the need for that broad range of solutions.