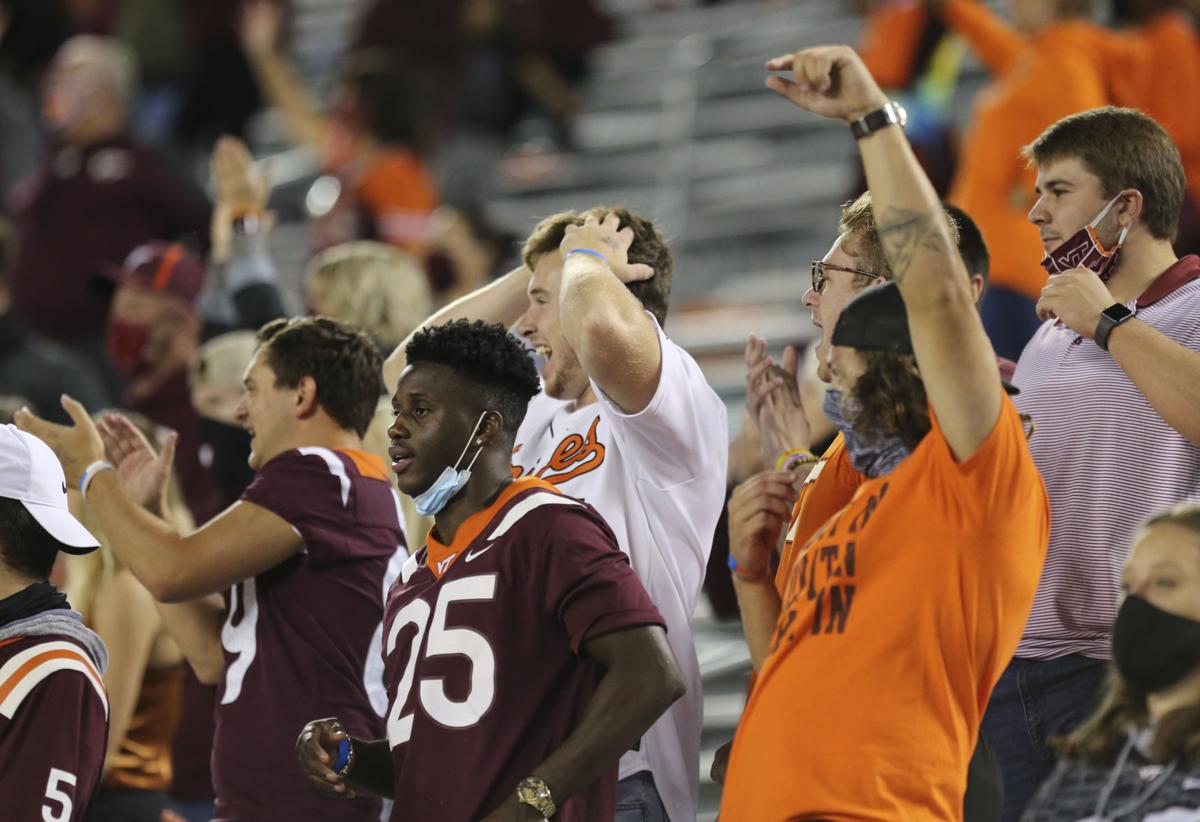 In recent weeks, two key political figures — Gov. Ralph Northam and President Donald Trump — have tested positive for COVID-19.
Both cases publicly appear to involve mild symptoms, with the 61-year-old governor staying at home and the 74-year-old president spending time over the weekend at Walter Reed National Military Medical Center in Bethesda, Md.
No matter who you are or how old you are, the effect the coronavirus will have on your body is unpredictable. Whom you come into contact with and how other people in the community are affected also varies.
According to a Saturday Washington Post report, through contact tracing efforts, 65 people were identified as close to the governor, and his wife, Pam, who also tested positive. So far, mask-wearing and social distancing have been credited as tamping down any spread by the Northams, who traveled around the state in the days leading up to their diagnosis.
Meanwhile, among Trump's recent contacts, roughly a dozen people also have tested positive, including First Lady Melania Trump, aide Hope Hicks, Campaign Manager Bill Stepien and White House Press Secretary Kayleigh McEnany.
A lack of personal protective equipment at recent gatherings and rallies across the country publicly has been cited as a factor in the virus' spread — and who knows how many more will become infected.
While the country was consumed with up-to-the-minute monitoring of Trump's condition over the weekend, there are plenty of other case studies outside of political bubbles as to why the virus still is spreading.
As much as we want the economy to stay strong, college and pro sports are not immune from COVID-19. Shortly after Northam tested positive, Virginia Tech football had a home game without two coaches and 23 players who contracted the virus.
Questionable behaviors and the spread of the virus continued this past weekend. There was no social distancing in some NCAA stadiums' stands. The New England Patriots-Kansas City Chiefs game was postponed after several positive tests affecting both locker rooms.
Point a finger at the White House or the state Capitol, but even local governments are struggling to find unity on COVID-19 precautions.
In Virginia Beach, a September school board meeting turned tense as a member was asked to leave after not wearing a mask. The board took an 8-3 vote that masks must be worn unless paperwork is submitted with a reasonable accommodation.
In Alexandria, the City Council recently voted, 5-2, to add a mask mandate for outdoor public spaces where social distancing is not feasible. The requirement went into effect on Oct. 1 and expanded the state's executive order that has applied to most indoor areas since late May.
Differences in opinion are healthy. But we all should be on the same page about public health. The coronavirus is not a hoax. It is a highly contagious virus that quickly can turn deadly.
We are in the midst of a global pandemic. COVID-19 has killed more than 1 million people across the globe and has the ability to hospitalize anyone, including the president of the United States or the governor of Virginia. The coronavirus has claimed the lives of around 210,000 people in this country — roughly the size of Des Moines, Iowa, or Rochester, N.Y. — including more than 3,200 Virginians.
Until there is a vaccine, masks, hand-washing and social distancing are our best tools against the virus. If you're sick, stay home. If you've been exposed to it, quarantine appropriately. Don't put others at risk by needlessly exposing them to contagion. And sometimes standing just 6 feet away isn't enough of a safeguard.
The Centers for Disease Control and Prevention acknowledged Monday that people sometimes can be infected with the coronavirus through airborne transmission, The Post reported, especially in enclosed spaces with inadequate ventilation. "There is evidence that under certain conditions, people with COVID-19 seem to have infected others who were more than 6 feet away. These transmissions occurred within enclosed spaces that had inadequate ventilation. Sometimes the infected person was breathing heavily, for example while singing or exercising."
There's a lot we still don't know about the coronavirus. And until there is a better understanding of its long-term effects on our health, anyone not willing to make some sacrifices is denying reality.
— Chris Gentilviso and Pamela Stallsmith
Differences in opinion are healthy. But we all should be on the same page about public health. The coronavirus is not a hoax. It is a highly contagious virus that quickly can turn deadly.