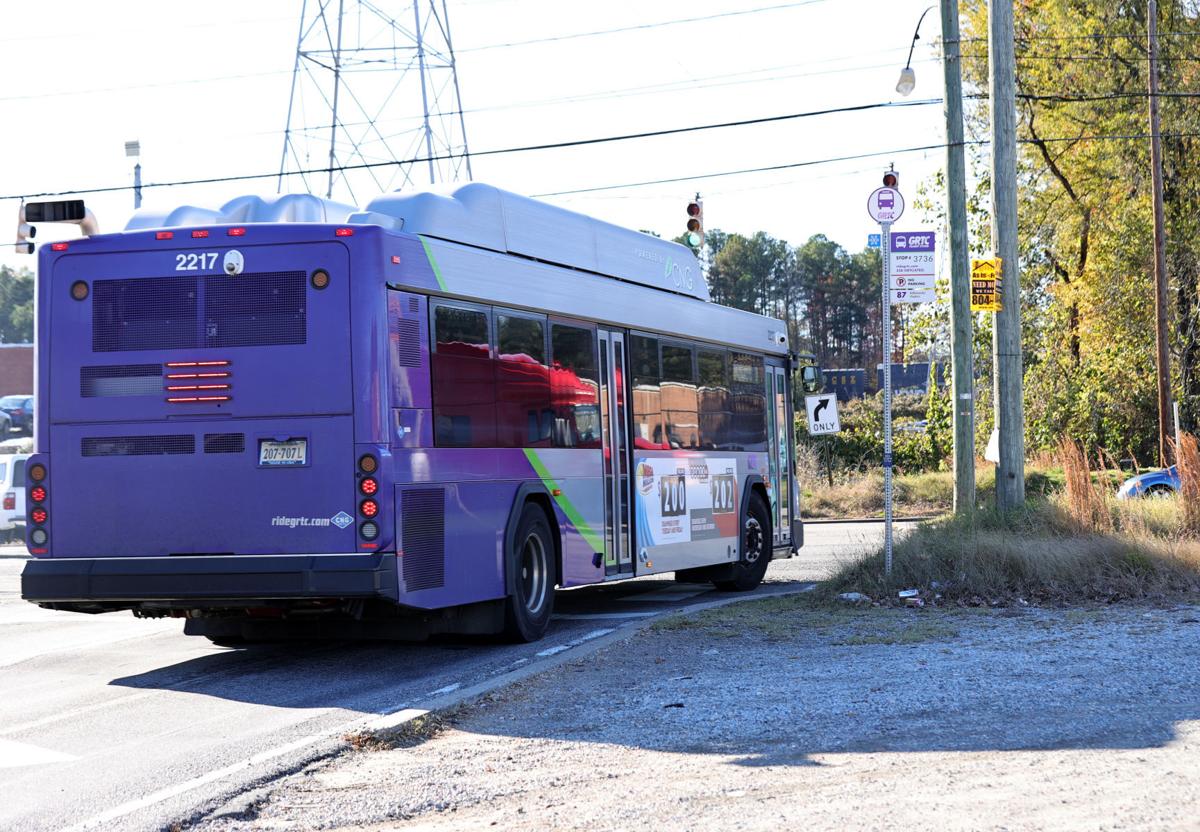 In a year where a public health crisis has challenged our ability to freely and easily move from place to place, great strides have been made to enhance public transit's role in creating a more connected Richmond region.
In 2020, the General Assembly approved the creation of the Central Virginia Transportation Authority (CVTA). Nine localities — the town of Ashland, the city of Richmond and the counties of Charles City, Chesterfield, Goochland, Hanover, Henrico, New Kent and Powhatan — came together to create new revenue streams that can fund individual and shared transportation priorities. Through a new regional sales and use tax (0.7%) and a wholesale gas and diesel tax (7.6 and 7.7 cents per gallon, respectively), the CVTA is expected to generate $136 million in fiscal year (FY) 2021, $187 million in FY 2022 and more than $200 million by FY 2026, per the GRTC Transit System website.
Public transit is one component of the CVTA's bucket of transportation considerations, as 15% of that annual revenue will go to GRTC. To facilitate the use of that funding, GRTC currently is working with the Richmond Regional Transportation Planning Organization to create a Regional Public Transportation Plan by May. Now is the time for residents and policymakers to engage and make the best proposal possible.
Two initial ideas now are in public view: the "Ridership Concept," which focuses on raising service in dense, high-use areas; and the "Coverage Concept," which prioritizes expanding service to more corners of the region. There are pros and cons to both approaches, but right now, we think the "Ridership Concept" is the next step toward better regional mobility.
Under this vision, GRTC would increase service on Routes 1 and 5 to every 10 minutes; Route 7 to every 15 minutes; Route 19 to every 20 minutes; and Routes 18 and 79 to every 30 minutes, with a new loop connecting those two West End lines. Additionally, lines running every half hour would be extended along major thoroughfares: Midlothian Turnpike in Chesterfield, Brook Road in Henrico and Meadowbridge Road/Richmond-Henrico Turnpike in Henrico.
According to GRTC's background information, the main drawback of the "Ridership Concept" is "Concentrating service will encourage greater use, but is costly so frequent service can't be spread across as many places." But the benefits are clear: 15,000 more people, 20,000 more jobs, 3% more people in poverty and 5% more minority residents are within one-quarter mile of public transit; and with more routes running every 10 or 15 minutes, more jobs are reachable within 45 minutes for minorities (+17%), people living in poverty (+14%) and the "average resident" (+16%).
The "Coverage Concept" also carries its share of improvements. Highlights include the addition of 30-minute service along Midlothian Turnpike and Meadowbridge Road/Richmond-Henrico Turnpike, as well as Williamsburg Road in Henrico. Sixty-minute service also would be extended along Brook Road in Henrico, and Hull Street and Iron Bridge Road in Chesterfield. Innsbrook, Wilkinson Terrace, Memorial Regional Hospital in Hanover and Meadowdale Boulevard in Chesterfield also are listed as possibilities for "new or extended services."
All told, 55,000 more residents, 40,000 more jobs, 13% more people in poverty and 21% more minority residents land within one-quarter mile of public transit. But "spreading bus routes all over means that service is not very frequent and therefore waits are long," the GRTC backgrounder explains. There would be no net gain in people or jobs near what's defined as "frequent transit" — lines running every 10 or 15 minutes.
The new dollars generated by the CVTA are precious. Strengthening proven lines that can help people get to economic opportunities in a reasonable amount of time seems like a better initial investment than providing service to areas that lack any kind of demonstrated demand, or leave riders dependent on infrequent service. Additionally, if the "Ridership Concept" were successful, the "Coverage Concept" always could be acted on if more revenue comes in and/or more riders justify deeper investments in the years ahead.
But residents in underserved or unserved parts of the region, or localities facing varied transportation needs, might feel differently — and we're listening. That's why we encourage readers to visit https://www.surveymonkey.com/r/GRTCregplan1 and participate in a survey that will help inform GRTC's short-term goals. The survey is open through March 12, and more information also will be available during a March 4 virtual public meeting at 5 p.m.
Stronger GRTC service and sound management of the new CVTA revenue hinges on community engagement. That's the most important step toward better regional mobility.