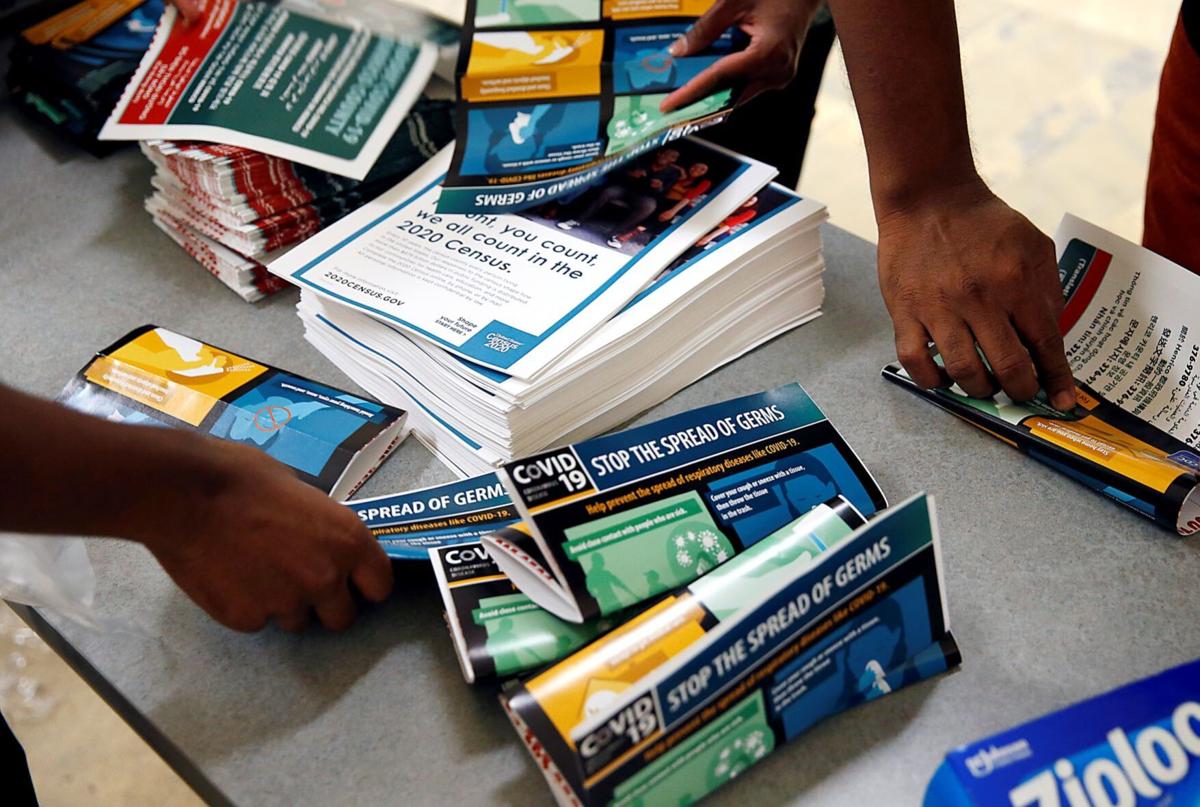 Entering 2020, Virginia leaders anticipated challenges in transitioning to a new census system.
Just a decade ago, "mail" still was the key method for people to participate. In October 2010, the U.S. Census Bureau announced that 74% of households "filled out and mailed back" their forms.
"We spent a year planning for how we were going to kick off on April 1 with the start of the census and, all of a sudden, that plan looked very different for everybody — at a state level, at a local level, at stakeholder [and] individual […] levels," said Secretary of the Commonwealth Kelly Thomasson during the final Virginia Complete Count Commission meeting on Tuesday, which was held virtually. "Everything had to pivot."
Imagine if the pivot had to happen without digital infrastructure in place. The silver lining of conducting a census during a pandemic was that it built a blueprint for an online future.
Virginia had a strong first run. With relatively low funding compared to some other states and no dedicated full-time staff, Virginia exceeded its self-response rate from 2010 (69%). Week by week, the commonwealth consistently was ranked in the top 10 on state self-response rates, and finished tied for fifth with Iowa at 71.5%.
Virginia's self-response performance exceeded the national rate of 67%, and only Minnesota (75.4%), Washington (72.4%), Wisconsin (72.2%) and Nebraska (71.9%) had a higher portion of households fill out census forms through their own volition. At the local level, Fairfax City (83.1%), Poquoson City (82.9%), Falls Church City (82.5%) and Loudoun County (82.3%) all placed in the top 20 in national rankings by county.
In the Richmond region, Hanover led in self-response rates (81.6%), followed by Chesterfield (77.3%), Henrico (75.9%) and the city of Richmond (62.5%). Through nonresponse follow-up operations conducted by local U.S. Census Bureau partnership specialists, Virginia reached a 99.9% overall response rate by mid-October.
Del. Cia Price, D-Newport News, who helped kick off the first census event in the commonwealth, credited sage planning for keeping the numbers moving in a positive direction.
"When COVID hit, I think Virginia was still in a good place to get as best a count as possible because of the groundwork that had been done over the course of several years at the state and local level," Price said Tuesday.
We agree. In December 2018, Gov. Ralph Northam signed an executive order establishing the Virginia Complete Count Commission, a body of up to 40 members that would "enlist a broad range of stakeholders and representatives of constituencies that have historically been considered 'hard-to-count' populations, to educate communities and promote the census." The goal was to represent every region and every demographic possible.
In June 2019, Northam authorized $1.5 million from the commonwealth's Economic Contingency Fund to support education and outreach efforts for the 2020 census.
"Every person that we miss counting in Virginia is $2,000 per year," Northam said during Tuesday's meeting. "And then you say over 10 years, that's $20,000. You don't have to be a mathematician to say how important this is financially."
Prior to the pandemic, the Complete Count Commission held regular, in-person meetings in Richmond and routinely collaborated with U.S. Census Bureau officials to prepare for outreach in 1,900 census tracts across the commonwealth. The commission also worked with dozens of local complete count committees across the state. From Goochland to Greensville, Virginia had a network of ambassadors that could weather the challenge of the loss of in-person engagement.
Events planned for libraries, churches or other community staples morphed into creative ways to reach people, from sidewalk-chalk contests, to flyers at grocery stores, to face-mask giveaways.
The commonwealth also invested in forward-thinking online initiatives. Digital pledge cards kept communities motivated in contactless ways. A virtual help desk automatically answered Virginians' questions. Text messaging programs and social media campaigns reached large swaths of people in a matter of seconds to remind them to participate.
And in counties with high success rates like Loudoun, the census push was individualized. What does a say in your congressional representation and $2,000 in county services mean to you, whether it be books at local libraries or meals for schoolchildren?
There's no question the pandemic disrupted the census, with changing timelines, unexpected lawsuits and a loss of the usual sense of community. But the move from "mail" to new forms of "messaging" was critical to mobilize participation in these trying times.
In a year where nothing was a given, Virginia did not give in. And in 2030, we hope to see the fruits of everyone's 2020 labor in an even more efficient, complete count.