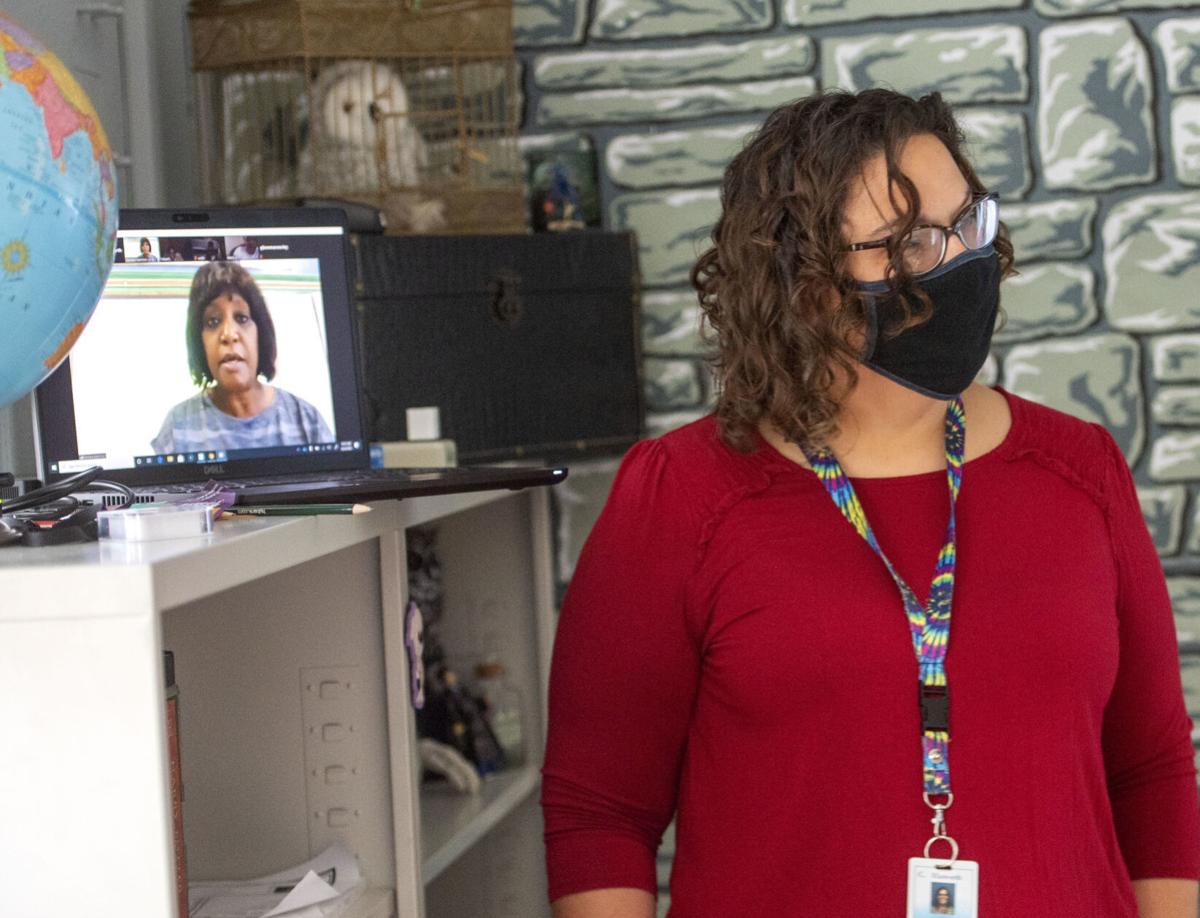 To prevent "irreparable learning loss and psychological damage," Gov. Ralph Northam said Friday that he expects every public school division across Virginia to have options available for in-person learning by mid-March and to begin planning for the eventual return of all pupils to the classroom.
He also urged school divisions to plan for summer school options. "Children need to be able to catch up and be ready for learning in the fall," he said during a Friday news conference.
We agree — and we believe this presents the state the perfect opportunity to explore year-round schooling.
It's been nearly a year since Northam ordered schools closed in an effort to contain the highly contagious and potentially deadly coronavirus. Instruction moved from the classroom to the virtual realm, creating "Zoombies" who stare at their laptops all day watching their teachers and trying to learn remotely.
This past fall, some school districts welcomed back students. According to a letter Northam sent to superintendents and school board members, nearly two-thirds of Virginia's 133 school divisions offer some sort of in-person learning.
But about 40 school divisions still do not, meaning about 500,000 students are not learning in a classroom, cut off from friends, teachers and other familiar figures. It's been a challenging year amid issues of internet unreliability, accountability and social isolation.
Questions abound: How behind have students fallen in their academic progress? Can they catch up? What will be the long-term psychological, emotional and mental effects of this disrupted year?
"This is having a real and significant impact on their education and social development," Northam wrote in the letter.
In the short-term, offering school in summer will help offset any slide. And in the long-term, a school year that includes summer class time could strengthen our education system and is a path worth pursuing.
Northam's announcement focused on the need to return students to the classrooms as quickly and safely as possible. The Northam administration is not requiring summer school, and is figuring out how to provide additional resources to make this an option.
We recognize that every school division has its unique needs. What might work in Henrico County won't necessarily be best for Virginia Beach. But we encourage all divisions to embrace summer learning and for Virginia to rethink the traditional school calendar.
Under a year-round schedule, we're not talking about 300 days of school with no letup for breaks. We don't want to do away with cherished family vacations, summer camps or downtime for children. Those are just as important for a child's well-being as school.
School systems still could follow the current 180-day school calendar. But instead of a long summer vacation, students could have periodic, shorter breaks. For instance, students could attend school for six to nine weeks, starting in early August, and then break for a week or two, ending in June, with a six-week summer vacation.
Proponents call year-round school "a balanced calendar" that more evenly spreads school days over the year, shortens the summer break and builds in "intersessions" for remediation, enrichment and accelerated programs.
As we have previously written, students could use an intersession period to pursue a special interest, engage in a community activity or focus on a subject that needs improvement. During this particular time of pandemic, students could take their projects outdoors, getting some much-needed fresh air after a winter spent indoors.
Advocates say a year-round calendar benefits students and teachers alike. It better reflects our modern economy, moving away from the agrarian calendar that traditionally has set the course of the school year. Teachers who endorse the idea say it prevents burnout, and gives them for time for planning and preparation.
An estimated 4% of schools, serving about 3 million students, follow a year-round schedule, according to Education Week.
Schools across the country are grappling with how to combat learning loss because of the pandemic. For instance, Tennessee lawmakers strengthened the state's third-grade reading statute, and authorized tutoring and summer school programs. Detroit school officials plan to dramatically expand their summer school offerings this year, according to the education newsletter, Chalkbeat Detroit.
In Michigan, the state superintendent wants to increase the minimum number of days that children are required to attend school. He also called for out-of-school learning time through tutoring, mentoring and summer school.
"Most students will receive less instruction from March of last year through the end of this school year than in any similar period of their education," Michael Rice told state lawmakers earlier this month, per Chalkbeat Detroit.
If students want to return to the classroom this summer, they should be able to. No student academically should be left behind. We urge Virginia's school divisions to offer this option. And we hope state officials will explore a year-round school calendar that will better align with today's world.