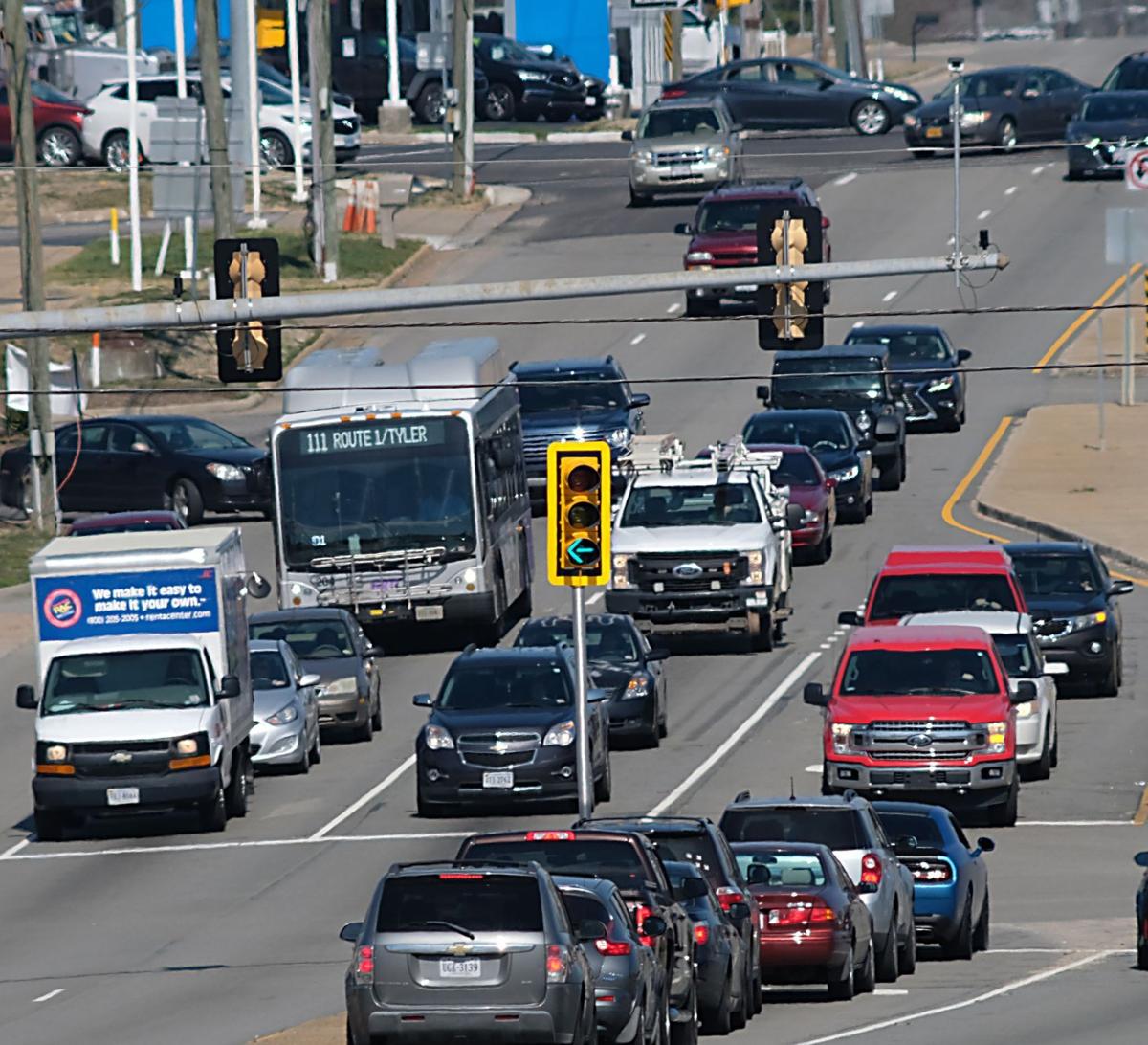 One year ago, the Richmond region's attention largely was subsumed by the early days of the COVID-19 pandemic. Health officials scrambled to find personal protective equipment. Schools rushed to figure out how to transfer in-person learning to online settings.
Virginians sheltered in place at home, only heading out for essential needs. But for many people, that still included going to work, to regular doctor's appointments or to the grocery store. And throughout the pandemic, public transit has helped keep the Richmond region running.
On March 16, 2020, a new case study emerged in Richmond's ongoing efforts to expand options for its communities. The GRTC Transit System launched Route 111 — a 7.6-mile bus line running from the Food Lion grocery store just north of the Chippenham Parkway interchange to John Tyler Community College in Chester.
This past week, a Times-Dispatch report noted that despite the pandemic, the route has exceeded expectations of a daily average of 140 rides on weekdays. The evidence is clear: Thoughtful GRTC investments can and will remove barriers to opportunity.
The expense of owning and operating a new car continues to grow. According to a December report from AAA, the average cost in 2020 was $9,561, a $279 increase from the previous year and the highest total since AAA began tracking such costs in 1950.
While rideshare services might be a necessary lifeline from time to time, the RTD report noted that a one-way bus fare ($1.50) is 10 times less expensive than making the 7.6 mile trip via such apps. At 2 p.m. on Monday, we plugged in an Uber ride from the Food Lion to John Tyler Community College and found roughly the same ratio. The cost was $16.62.
That's not sustainable, and neither is seeing people walk along dangerous stretches of highways like Route 1. We need solutions that help move our communities toward better economic and regional mobility, especially as people continue to weather trying personal circumstances. The RTD news report highlighted challenges ranging from selling off a vehicle to pay debt, to leaning on friends for a ride to work.
Throughout the pandemic, riders of Route 111 and other GRTC routes also have benefited from a fare-free policy. At a time when every dollar counts, that extra couple of bucks saved each day or month ($35 for seniors or riders with disabilities, $60 for local routes and Pulse riders, or $80 for Henrico express routes) really adds up.
And as pointed out in a recent Chesterfield Observer report, the creation of the new Central Virginia Transportation Authority (CVTA) could help keep the fare-free policy going. Fares only comprise roughly 10% of GRTC's annual operating revenue. With the CVTA expected to drive about $24 million for GRTC, counties no longer have to internally crunch their own numbers. There's a regional conversation focused on solutions, and that's a welcome change.
With a CVTA meeting scheduled for this Friday, we eagerly await the discussion over the timeline for distributing the 15% portion of revenue to GRTC. We hope that the Route 111 story serves as a reminder that thoughtful investments can and will remove barriers to opportunity.