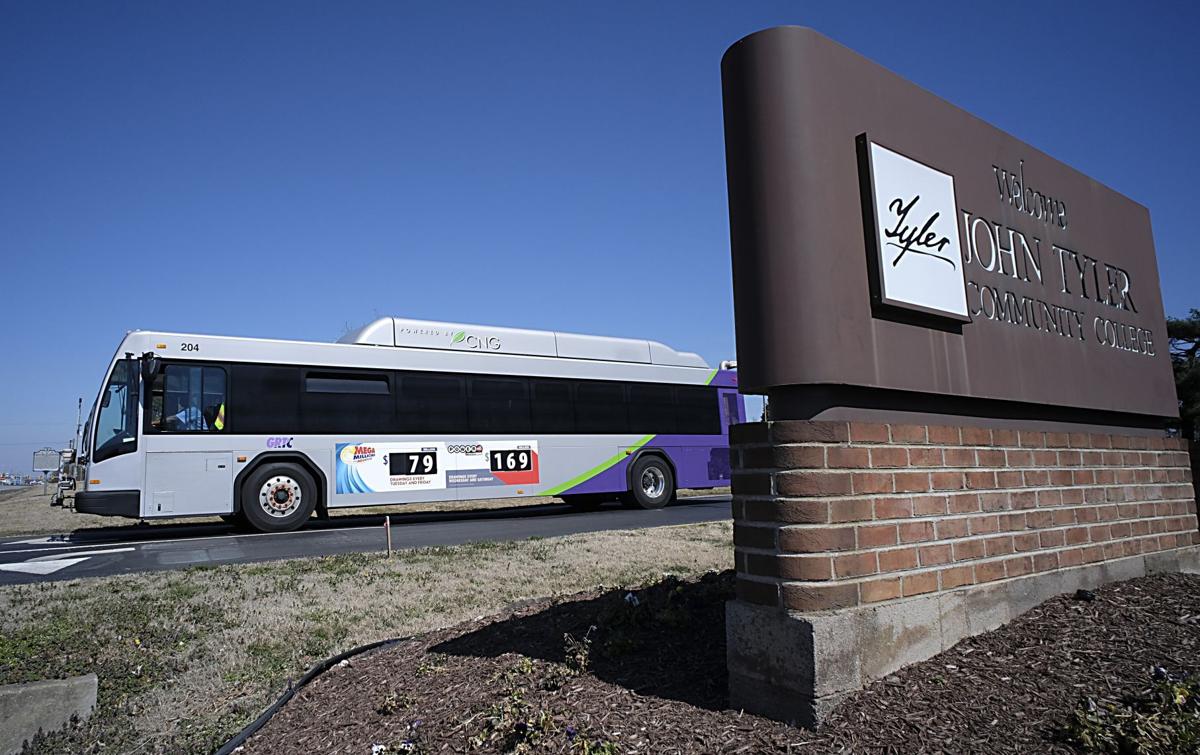 Of all the elements of life disrupted by COVID-19, community colleges certainly were among the institutions that significantly had to adapt.
Classes that once were held in person shifted to hybrid and online settings. Students who previously juggled jobs and schooling on campus might have lost their employment; others saw family members face job losses and picked up additional responsibilities at home. Poor internet access, or even a lack of basic digital literacy skills, made for difficult distance-learning adjustments.
These real-life circumstances are reflected in recent Virginia Community College System (VCCS) enrollment figures. In a March Insights report, the State Council of Higher Education for Virginia (SCHEV) noted that the fall 2020 headcount at public, two-year institutions declined by almost 5% to 153,075 students. That enrollment figure was the lowest since 2002.
"The uncertainty the pandemic sowed might have influenced some students to 'hit pause' on starting any new academic plans; that's why the levels of returning students remained stable and new students declined," the SCHEV report suggested. "We know the pandemic also exposed existing inequalities in our society and economy; professionals who could stay at home did not see any changes to their income, while households employed in the hospitality, food and other service industries lost jobs."
Fewer students mean fewer degree and certificate holders, and workforce needs subsequently could be left unfilled. But thanks to some sound investments, Virginia's community colleges have a set of tools to deliver an enrollment turnaround.
Three key developments took place during the pandemic that we hope will help close gaps in the years to come. First, COVID-19 propelled VCCS to create a centralized portal to explore online class offerings and connect with navigators who can help shape educational experiences.
Launched in May 2020, CollegeAnywhereVA connects prospective students to more than 10,000 choices provided by all 23 campuses. Students previously might have been limited to synchronous, in-person learning options with set times at their nearby school. Now, the foundation is in place so that going forward, they can work in credits around their schedules, even if the college teaching the class is not nearby.
VCCS testimonials demonstrate how one student at Paul D. Camp Community College was able to enroll in an online psychology course at Northern Virginia Community College; another completed an associate's degree at Mountain Empire Community College in entirely online settings. Virtual learning also can lay the foundation for a guaranteed transfer to a four-year university.
Second, the pandemic only reinforced the need for skilled workers in high-demand industries. Launched in 2016, Virginia's FastForward program has provided short-term workforce training (mostly six to 12 weeks long, with flexible scheduling) for more than 24,500 community college students.
The results for workers are clear. In January, VCCS released a survey capturing experiences of 289 FastForward graduates who earned credentials just before the pandemic (July 2019 to March 2020). Students saw an average bump of $8,000 in wages. More than 80% of the respondents also reported access to workplace benefits including paid time off, health insurance and satisfactory schedules.
Employers' needs also continue to be met through FastForward opportunities. According to a 2020 National Skills Coalition (NSC) fact sheet, 49% of jobs in the commonwealth are "middle skill": They require some training beyond high school, but not a four-year college degree.
The NSC deemed these roles as "the backbone of the American economy" and the FastForward program continues to be a lead asset for Virginia to fill this sizable slice of its workforce. As a May blog post pointed out, in health care for example, each VCCS campus runs at least one FastForward program. Some offer as many as 15, ranging from billing and coding, to pharmacy and EKG technician training.
Finally, if we circle back to the real toll of the pandemic — families grappling with uncertainty — we have to create supports beyond tuition assistance or advising services. Low- and middle-income Virginians have to manage not just the cost of a college education, but other expenses from transportation to child care.
Virginia's "G3" program (Get Skilled, Get a Job, Give Back) addresses those realities. As SCHEV and VCCS explain, the opportunity takes effect July 1 for students who are eligible for in-state tuition, and have a family income equal to or lower than 400% of the federal poverty level (roughly $100,000 for a family of four).
G3 employs a "last-dollar" approach to financial assistance. Students complete the Free Application for Federal Student Aid (FAFSA). If they are enrolled in or accepted into a high-demand program (health care, information technology, manufacturing and skilled trades, early childhood education or public safety), G3 picks up any remaining costs for tuition, fees and books that are not covered through the FAFSA or other grants/scholarships. Students maintain their eligibility by carrying a minimum of six credit hours each semester and a 2.0 GPA or higher, with steady academic progress.
The recent decline in students at community colleges is concerning and there is no one-shot solution to remedy the issue. But with COVID-19 vaccines restoring in-person learning — and innovative approaches in place to serve students and employers — Virginia's community colleges have a set of tools to deliver an enrollment turnaround.