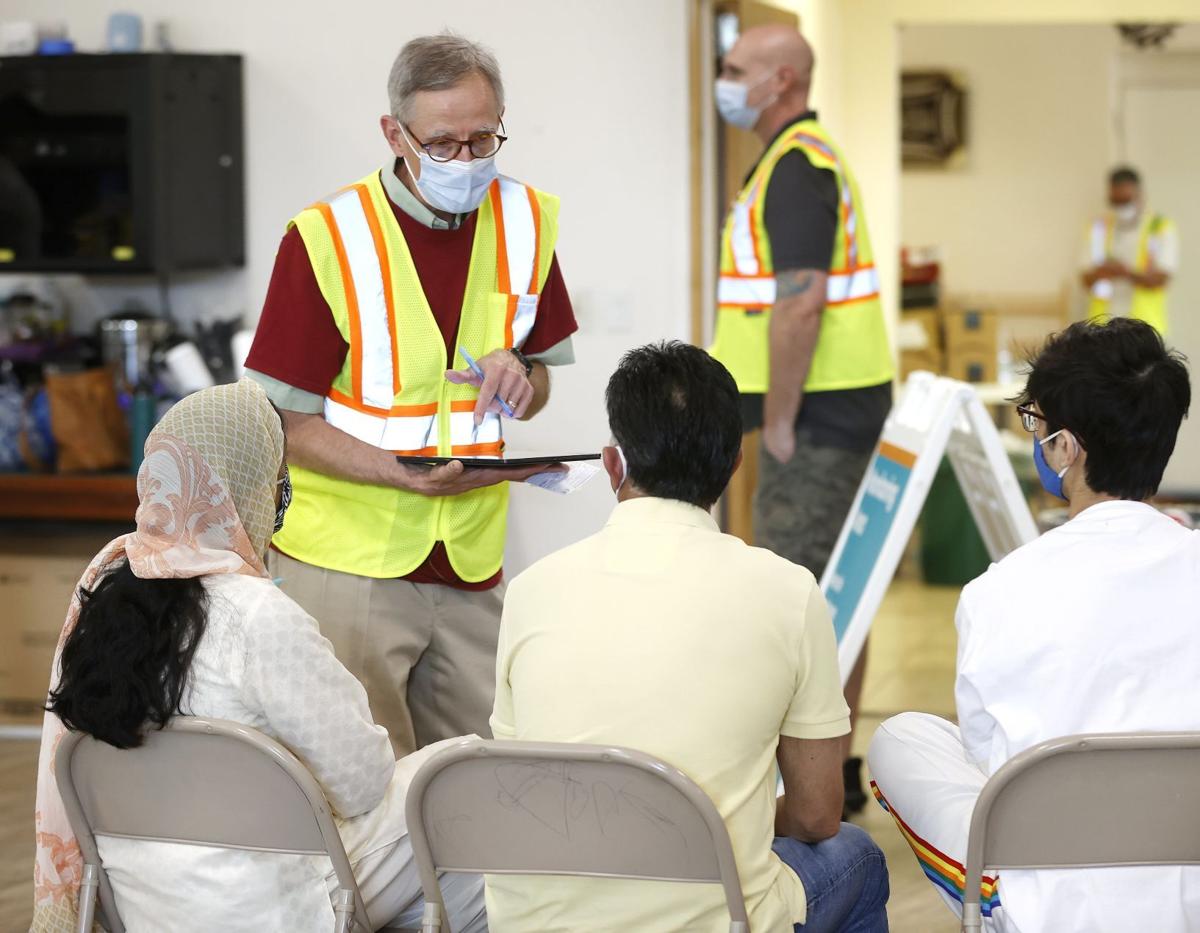 Entering the month of May, some signs suggest that the worst of the COVID-19 pandemic is behind us.
"Generally, for vaccinated people, outdoor activities without a mask are safe," CDC Director Rochelle Walensky said April 27. "However, we continue to recommend masking in crowded outdoor settings and venues, such as packed stadiums and concerts where there is decreased ability to maintain physical distance and where many unvaccinated people may also be present. We will continue to recommend this until widespread vaccination is achieved."
Locally, nationally and globally, we are nowhere near "widespread vaccination." We have a lot more work to do in the fight against COVID-19.
As of Monday morning, per the Virginia Department of Health data dashboard, more than 3.8 million Virginians (45.1%) have received at least one dose and 2.7 million people were fully vaccinated (32%). Those numbers roughly parallel national figures. CDC data shows 147 million Americans (44.3%) have gotten their first dose and nearly 105 million people (31.6%) are fully vaccinated.
But roughly six months after the Food and Drug Administration gave the first emergency-use authorization for the Pfizer vaccine on Dec. 11, state health officials note demand has fallen off. In a Friday press call, Dr. Danny Avula, Virginia's vaccination coordinator, said the commonwealth has changed its approach about how to reach populations that have yet to get their shots.
"We really saw demand peak and now we're pivoting all over Virginia in a different direction to make sure people understand their options, that we make vaccinations as convenient as possible," Avula said, per a Monday WRIC-TV report. "The sense of urgency and desperation that so many Virginians had to get vaccinated, that has changed."
We recognize the hesitancy some Virginians are feeling about getting vaccinated. In mid-April, the Kaiser Family Foundation (KFF) summarized some core findings from its national "Vaccine Monitor" polling, which has reached more than 11,000 Americans.
A top concern KFF found is side effects, especially any that might cause a patient to miss work. Some people also were affected by misinformation saying COVID-19 could be contracted from a vaccine (false) or that the vaccine has to be paid for through out-of-pocket health care costs (also false, it's free). Access issues also gave Americans pause, from transportation issues to lack of a trusted provider.
Avula said Friday that to reach harder-to-vaccinate populations, primary care doctors will have a larger role in Virginia's effort to get shots in arms. That's a prudent move, as KFF polling found that, "[i]ndividual health care providers are the most trusted messengers when it comes to information about the COVID-19 vaccines."
"With trust in national public health messengers eroding and becoming increasingly partisan over the past year, local doctors, nurses, health care providers, and other trusted community figures have an important role to play in supplementing any national campaigns to increase COVID-19 vaccine confidence and uptake," KFF added.
We're confident in two things: These vaccines have saved lives and they're the best chance we have to move out of this pandemic. Any member of the public — vaccinated or unvaccinated — has to understand the path forward is far from cut and dried.
A Monday morning New York Times report discussed doubts that the United States ever will reach herd immunity against COVID-19 — a threshold where a high percentage of the population becomes immune either through vaccination or previous infection.
The problem is "[d]isease transmission is local," Marc Lipsitch, an epidemiologist at the Harvard T.H. Chan School of Public Health, told The Times. "If the coverage is 95 percent in the United States as a whole but 70 percent in some small town, the virus doesn't care. It will make its way around the small town."
We see that divide across localities in Virginia. Chesterfield and Henrico counties enter May with a majority of their residents fully vaccinated (56.3% and 55.2%, respectively as of Monday), whereas the cities of Richmond and Norfolk (43.5% and 34%) have greater portions of their area populations to reach.
Moreover, severe overseas waves in places like India matter for every part of the world. The country is mired in a crippling outbreak that resulted in more than 3,500 reported deaths on Sunday. Experts worry that number fails to capture the virus' full toll.
"Over time, if not enough people are protected, highly contagious variants may develop that can break through vaccine protection, land people in the hospital and put them at risk of death," The Times' Monday report noted. "That's the nightmare scenario," Jeffrey Shaman, a Columbia University epidemiologist, added.
The past 14 months have been enough of a nightmare. We have a lot more work to do in the fight against COVID-19, and it starts with getting vaccinated. Visit vaccinate.virginia.gov or call (877) VAX-IN-VA (829-4682) for assistance with finding an appointment.