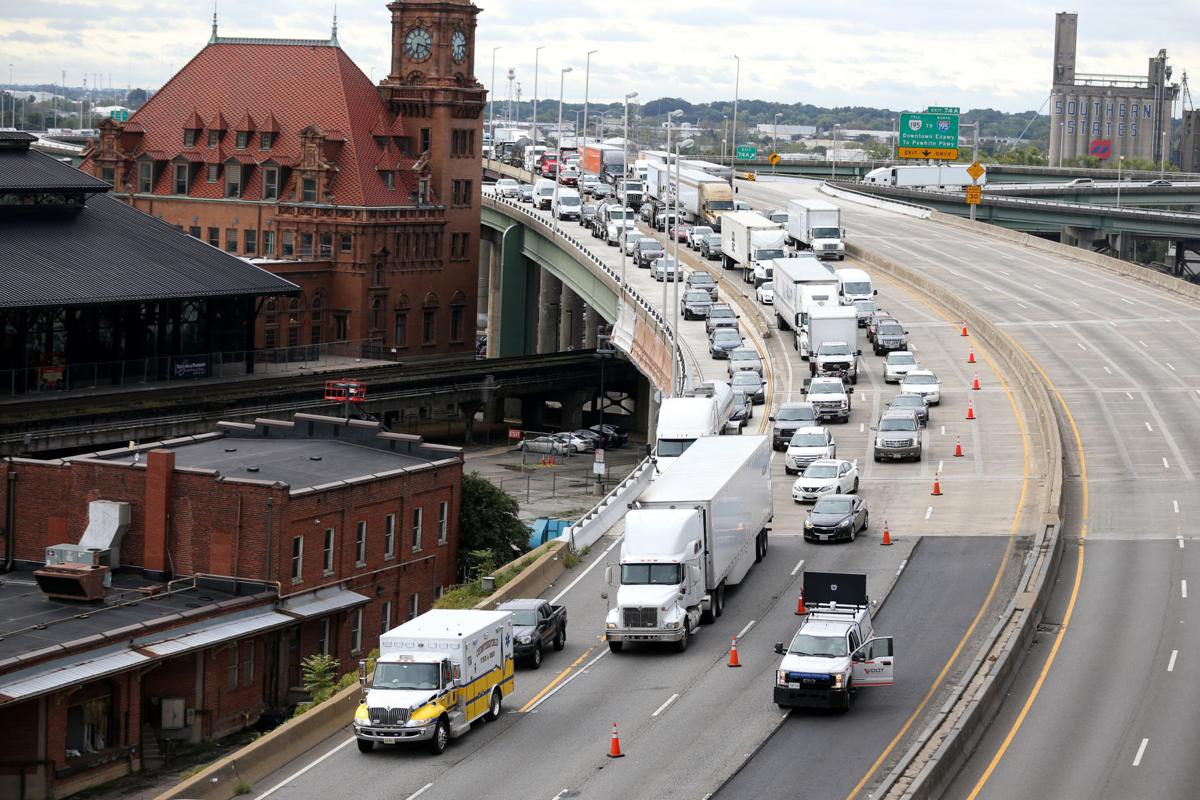 The year 2020 will go down as historic for a lot of reasons. Less traffic on our roads was one of them.
The COVID-19 pandemic shattered the norms of how we move as a society on a day-to-day basis. Fewer cars in use led to declines in congestion and improvements in air quality, two things that we clearly have been — and should be — striving for.
"The longtime goals of reducing the number of cars on the roads and unacceptable levels of air pollution [were] achieved in a few weeks," said Claudia Adriazola-Steil, director of health and road safety at the World Resources Institute's Ross Center for Sustainable Cities, in a June 2020 New York Times report. "You can see the Himalayan blue skies for the first time in 25 years."
Not every COVID-19 observation evoked such optimism. Adriazola-Steil also identified an "invisible threat, a hidden enabler" that could upend progress: how fast we travel on our roads. The Times added that if we just reduce our speeds, we'll burn less fuel, experience lower carbon emissions and minimize the risk for those fatal crashes.
Virginians must heed this message. We have to curb the need for speed — for highway safety, and for our planet.
The safety risks are clear. In late June, the Governor's Executive Leadership Team on Highway Safety released the 2020 Virginia Traffic Crash Facts report. The publication is a collaborative document involving the Virginia Department of Motor Vehicles (DMV), the Virginia State Police (VSP) and the Virginia Department of Transportation (VDOT).
The latest data show that, indeed, traffic volume sharply fell during the pandemic. The estimated number of vehicle miles traveled was down 16%.
But our roads were not safer in several key categories. Per a June 24 release from the DMV, overall crash fatalities jumped by 2% from 827 in 2019 to 847 in 2020. Of those 847 deaths, 406 were speed-related — a 16% increase from the previous year and the highest figure in a decade. Deaths involving people who did not wear a seat belt also rose by 13% to 343.
"We're doing everything we can to encourage folks to adjust those behaviors ... to protect not only themselves but to take care of everyone else on the roadway," said John Saunders, director of the Virginia Highway Safety Office for the DMV, in a recent RTD news report. "Our numbers do not necessarily have to increase if our drivers are making the right choices and the right decisions."
We agree, and the July Fourth holiday weekend only added to the concerning speed trend. On Monday morning, the VSP posted a series of sample citations on social media. One driver in Chesapeake was clocked at 120 mph in a 55 mph zone. Another motorist in Virginia Beach hit 134 mph in a 60 mph area.
If safety isn't enough of a reason to slow down, perhaps our climate is. In February 2020, world leaders gathered in Stockholm for the Global Ministerial Conference on Road Safety. Just weeks before the COVID-19 pandemic was declared, the group adopted a forward-thinking resolution that included a "focus on speed management."
It called for a maximum speed of 30 kilometers per hour (roughly 18.6 mph) "in areas where vulnerable road users and vehicles mix in a frequent and planned manner, except where strong evidence exists that higher speeds are safe, noting that efforts to reduce speed in general will have a beneficial impact on air quality and climate change as well as being vital to reduce road traffic deaths and injuries."
The thought of traveling at such slow speeds might spark outrage from Virginians who want to get to their destinations in a timely manner. But anyone who regularly travels corridors like Interstate 95 knows that high speeds are leading to deadly crashes. They can cost time for every car on the road — and the lives of those who directly are involved.
And they happen far too often. The 2020 Virginia Traffic Crash Facts report notes that one incident takes place every five minutes and each day, 144 people are injured and 2.3 lives are lost as a result of such issues on our roads.
Like it or not, changes are coming as U.S. states — including Virginia — experiment with variable speed limits to enhance highway safety. In April, VDOT announced it would install "dynamic message boards" on I-95 northbound between mile markers 115 and 130 in Caroline and Spotsylvania counties. The speed limit can be adjusted between 35 mph and 65 to 70 mph, alerting drivers to upcoming delays and conditions on the roads in real time.
"Gradually slowing traffic as it approaches congestion will help to reduce the risk of crashes, and stop-and-go travel conditions," VDOT said on its website.
It also will help our environment. We have to curb the need for speed — for highway safety, and for our planet.