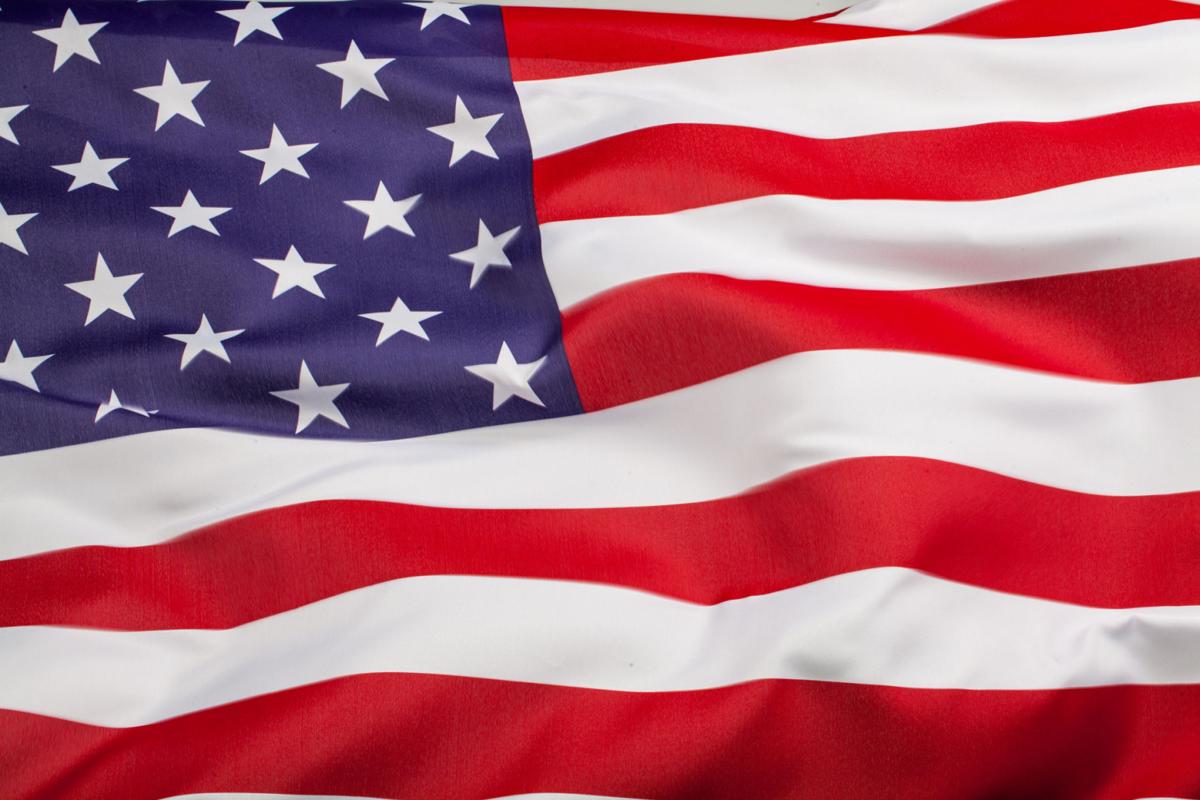 "Only the dead have seen the end of war." Spanish American philosopher George Santayana is credited with this saying, which certainly resonates as we head into Memorial Day weekend. Many events are taking place across Virginia and the nation. In Charlottesville on Saturday, former U.S. Army Sgt. Kerry Rock and his wife, Colleen, are heading out to scrub veterans' tombstones in Oakwood Cemetery. This year, they're expecting to be joined by friends, city firefighters and people from the Chris Long Foundation, started by the former NFL star and former standout at the University of Virginia. As Rock told The Daily Progress, the scrubbing is a show of respect — not just for the veterans he doesn't know, but for those friends with whom he served and those whom he lost in the U.S. Army's 179th Airborne Combat Brigade in Iraq in 2003. Memorial Day "is a day that is specifically meant to honor them. You just stop what you're doing and just take five seconds, take five minutes and do something to stop your world and remember." In Richmond, the 2021 Commonwealth's Memorial Day Ceremony at the Virginia War Memorial takes place on Monday from 11 a.m. to noon. This annual event honors and remembers the men and women who gave the ultimate sacrifice in defense of the United States, from the Revolutionary War to today's global war on terrorism. Now that COVID-19 restrictions have eased, the event will be open to the public. It will be broadcast live on WTVR CBS6.1 and 6.3 in Richmond and livestreamed on the Facebook pages of WTVR CBS6 and WTKR CBS3 in Norfolk. It also will be livestreamed on the websites and Facebook pages of the Virginia Department of Veterans Services and the Virginia War Memorial.
May 29 is 529 Day. This designation intends to remind people of the importance of planning to pay for a loved one's higher education and to raise awareness of the savings options offered through the 529 program. Virginia529 is the nation's largest college savings program, with more than $92 billion in assets under management and 2.8 million accounts as of March 30. To mark the day, Virginia529 is offering the chance for people to win a bonus $10,000 contribution to a new or existing Invest529 account if they open a new one by June 1. "An Invest529 account can be used for a four-year degree, private K-12 tuition, registered apprenticeship programs or even for repaying certain student loans," according to the program. For more details about the "Tuition+ $10K Giveaway" and the Virginia529 program, visit: Virginia529.com/529day
May is the busiest month for moving, which is why we're in National Moving Month. This season marks a period of transition for many, whether it's graduating from college, assuming a new job or gearing up for the fall. With all of this activity, the BBB serving Central Virginia warns, the potential of being a victim of a moving scam increases. The BBB reports several versions of moving scams it perennially hears of: Consumers receive a quote and pay a deposit, but the so-called movers never show up. Or the moving company provides a quote based on expected weight. But after loading the truck, it tells the customer the load exceeds the limit, and levies an additional — and often hefty — fee. Or, among the worst-case scenarios, the movers provide an estimate, arrive on time and load up the truck with your belongings — but never arrive. Or they hold your possessions hostage, demanding more money. How can you prevent moving mayhem? Several ways, the BBB suggests. Watch out for warning signs, such as if there's no address or information about the mover's registration or insurance on the company's website. Be wary of unusual requests, such as full payment in advance. Perhaps most importantly, get everything in writing — especially the pickup and expected delivery dates — and know the limits of liability and any disclaimers. Inventory your belongings. And ask questions. If the company won't or can't answer your questions, look elsewhere. As BBB says, "trust matters when hiring a moving company." That applies to life in general.
June 8 is Election Day, but remember you can vote before then. Virginians can choose to vote in either the Democratic or Republican primary. Democrats are picking their nominees for governor, lieutenant governor and attorney general for the Nov. 2 general election. Both Democrats and Republicans will choose candidates for the House of Delegates and local offices. The last day of in-person absentee voting at your local registrar's office is June 5, and of course you can vote at your precinct on June 8. Virginia wisely now allows no-excuse absentee voting. Exercise your civic duty and cast your ballot. Make your voice heard and participate in the civic discourse.