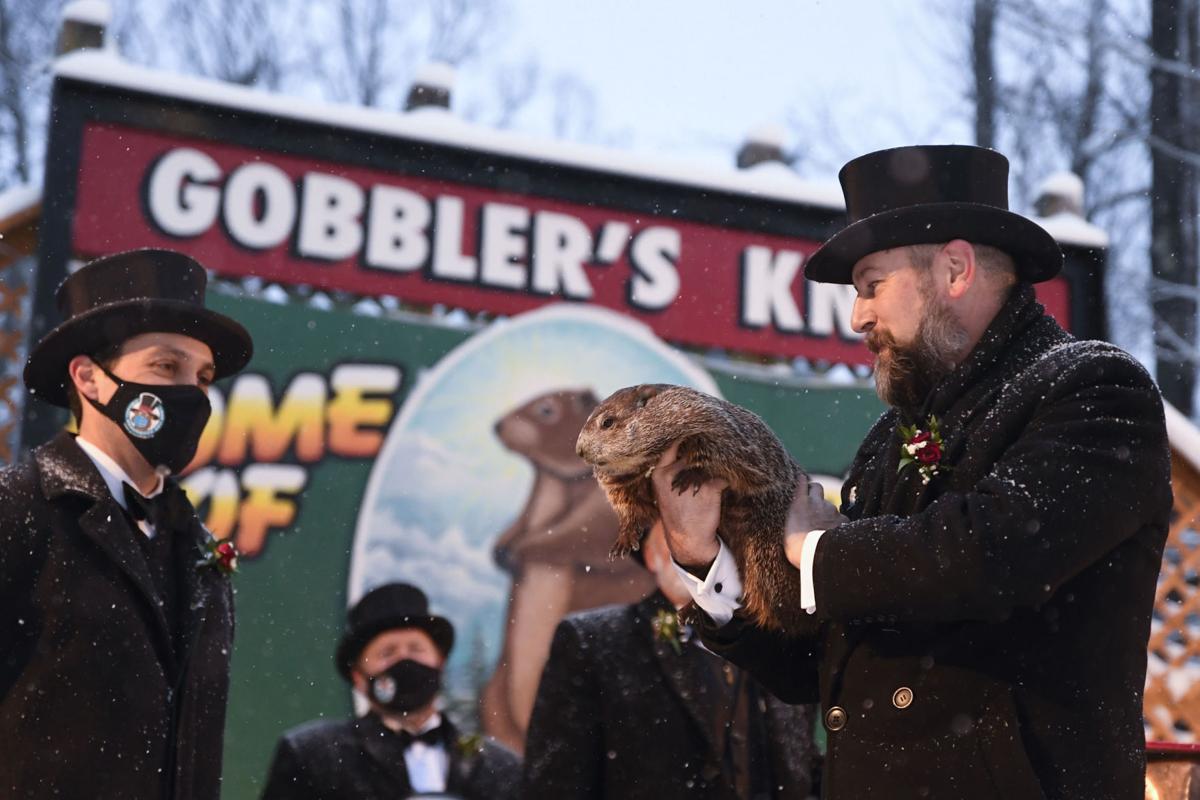 A statue of a teenage civil rights pioneer is on its way toward replacing one of Confederate Gen. Robert E. Lee at the U.S. Capitol. Both the Virginia Senate and House of Delegates have passed resolutions to erect a likeness of Barbara Rose Johns. At age 16, she led the 1951 student walkout at the all-Black Robert Russa Moton High School in Farmville to protest the segregated, substandard conditions. Their cause picked up the support of famed NAACP lawyers Spottswood Robinson and Oliver Hill Sr. They filed a federal lawsuit that became one of the five cases in the 1954 Brown v. Board of Education decision, which unanimously declared "separate but equal" as unconstitutional. The statue of Lee has been removed from its perch in the National Statuary Hall Collection at the U.S. Capitol and now is in storage at the Virginia Museum of History & Culture. Each resolution must clear the other chamber, but that should be a formality. Johns, who died in 1991, will stand alongside George Washington as representatives of Virginia. She will inspire the many students who visit the Capitol every year as a symbol of how all voices matter, regardless of age or race.
We're in for another six weeks of winter, according to Punxsutawney Phil. The Western Pennsylvania groundhog saw his shadow on Tuesday, so get ready for more cold. So why do we give any credence to this plump prognosticator? While the modern Groundhog Day event is a uniquely American tradition, it dates back centuries. "What most don't realize is that Groundhog Day is actually rooted in astronomy — and the movement of the Earth around the Sun," the Old Farmer's Almanac explains. "In the Northern Hemisphere, this date marks the midpoint between the winter solstice in December and the spring equinox in March." Conversely, in the Southern Hemisphere, Feb. 2 marks the halfway point between the summer solstice and the autumnal equinox. In Pennsylvania, the rodent's full name is "Punxsutawney Phil, Seer of Seers, Sage of Sages, Prognosticator of Prognosticators and Weather-Prophet Extraordinary." That was proclaimed by the Punxsutawney Groundhog Club in 1887, the same year it declared Punxsutawney to be the weather capital of the world. He's not the only groundhog in the country who makes weather predictions, but he's the most famous. But really, how accurate is he? According to the National Oceanic and Atmospheric Administration, Punxsutawney Phil accurately has predicted the coming of spring 40% of the time. Take it for what it is.
A double helix will be the heart of Amazon's HQ2 campus in Northern Virginia. On Tuesday, Amazon unveiled plans to build a futuristic building modeled after a double helix to serve as the centerpiece of its Arlington headquarters, known as HQ2. The 350-foot tall building will "reflect nature's fondness for the helix in areas from DNA to the Milky Way galaxy," The Associated Press reported, describing the design as looking "like the swirl on an ice cream cone or the tip of a giant screw that has punch through the Earth's surface." The building will feature two walkable paths of landscaped terrain that will spiral up outside the building, featuring plantings evocative of a hiking trail. Construction is expected to begin next year and be finished by 2025. Company officials said they want the complex to blend with the neighborhood, offering such features as a community center, an amphitheater, a dog run, new bicycle lands and 2.5 acres of public green space. It also would include an artists-in-residence program and open its doors to the public on occasional weekends. Wow.
Dogs are the best of friends. During these tense times, we all need a good story — and children who find themselves home alone need some friends, canine and human alike. So Richmond advertising legends Doug Burford and Wayne Westbrook offer "A Bedtime Story to Save Lonely Kids and Homeless Dogs," a tale for all ages: "Once upon a time there was a sad and lonely lad who had no friends to play with because of a virus. Then one night when Jack was asleep he awoke to see a frosty nose in his face. It seems that Jack's mom decided he needed a friend to play with. So, she found a homeless dog named Teddy. Only later did she learn that Teddy had received a bad report card from the pound. It said he had lost every job he ever had. He was fired as a bird dog because he had a crooked tail and couldn't point to where the birds were hiding. But, being a good mom and wanting to brag about her new dog, she told reporters that Teddy was a famous rescue dog who had saved many dogs in a James River flood. When her tall tale made the news, the mayor made Teddy the town hero and gave Jack a blue ribbon for training such a famous dog. So, if you know a kid who needs a friend, get a dog." Support your local animal shelter.