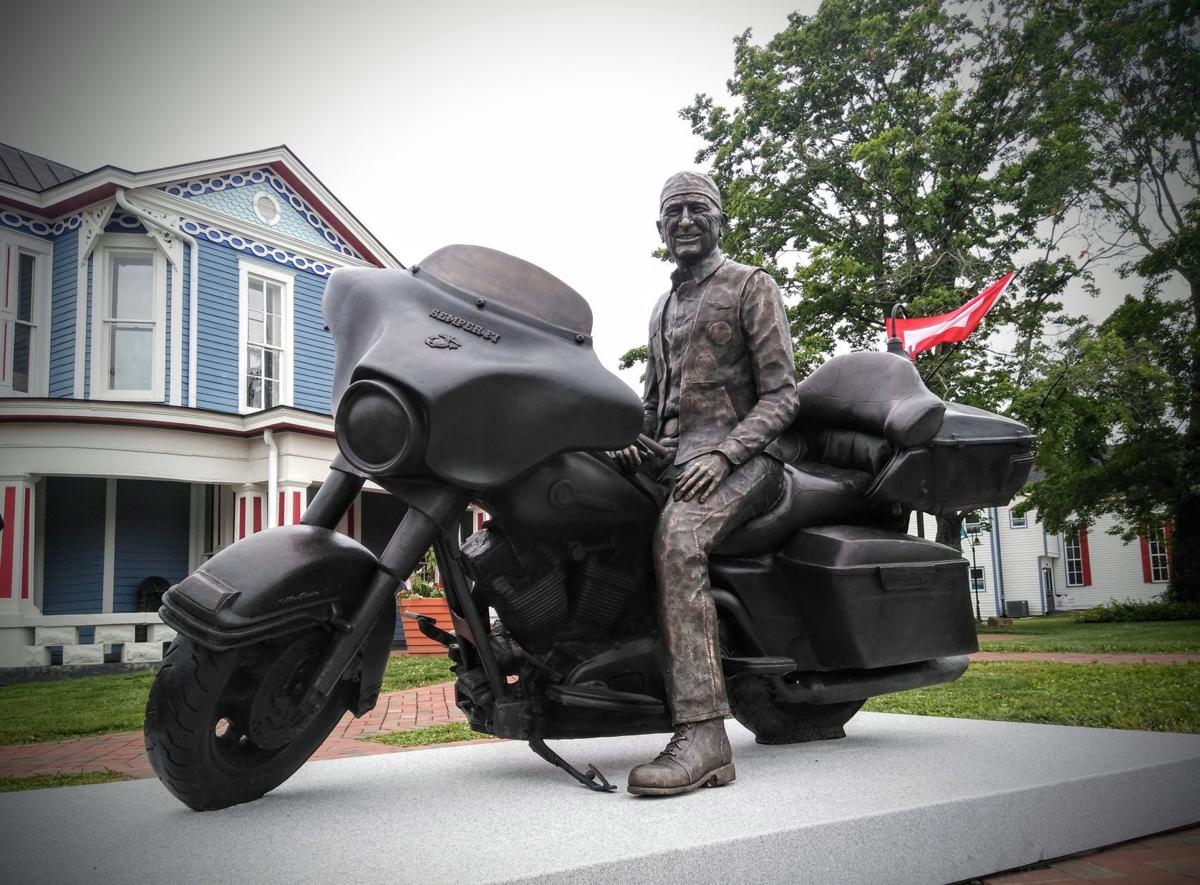 We're looking forward to the in-person return of two Richmond favorites this fall. The 2nd Street Festival will be held on Oct. 2-3 in Jackson Ward, while the Richmond Folk Festival will take place Oct. 8-10 along the city's riverfront. These two venerable events were among an untold number of festivals, happenings and other mainstays that were driven to the virtual sphere this past year by COVID-19. "We look forward to getting back to in-person festivals," Stephen Lecky with Venture Richmond, organizer of both events, said in a statement to the RTD. "Now more than ever we know how important it is for us to come together safely in a shared celebration of culture and experiences." Absolutely. This will mark the 33rd year for the 2nd Street Festival, which typically attracts about 50,000 people and celebrates historic Jackson Ward. This will be the 17th year for the folk festival, which usually draws between 150,000 and 200,000 people over three days. To put that into context, that's almost as large as the population of the city of Richmond. So mark your calendars and get ready to enjoy some fantastic live music, storytelling, food and more. The light shines brighter at the end of the pandemic tunnel.
About 1 in 3 Americans are not planning to take a trip this summer. WalletHub, the personal-finance website, evaluated the best and worst cities for a staycation, comparing 180 localities across 46 key indicators gauging activities, value, COVID-19 vaccination rates and other factors. Top best cities for staycations include tourist favorites Honolulu; Orlando, Fla.; San Francisco; Charleston, S.C.; and Las Vegas. Three Virginia cities rank in the top 100: Virginia Beach, 49; Norfolk, 58 (No. 3 for most tennis courts per capita); and Richmond, 81 (No. 3 for most coffee and tea shops per capita.) Not surprisingly, Washington, D.C., which placed at No. 21, boasts the most museums per capita. The worst cities for a staycation were Fremont, Calif., Chula Vista, Calif., and Hialeah, Fla. Another Hampton Roads city, Chesapeake, ranked seventh from the bottom. How can anywhere near an ocean not rank highly?
And speaking of rankings: 39 Virginia-based companies made this year's Fortune 1000 list of the largest publicly traded companies. That's an increase from last year, when 35 companies made the list. That breaks down to 22 companies on the elite Fortune 500 list, with another 17 in the Fortune 1000 rankings. Seven Richmond-area companies made the Fortune 500 list: Performance Food Group Co. (114); CarMax Inc. (136); Altria Group Inc. (138); Dominion Energy Inc. (193); Markel Corp. (311); Owens & Minor Inc. (345); and Genworth Financial Inc. (348). The state's largest company remains mortgage finance giant Freddie Mac (47), followed by General Dynamics (84) and Northrop Grumman (86). McLean-based Capital One Financial Corp., the Richmond region's largest employer, was Virginia's fourth-largest company, the RTD reported, falling two spots to No. 99. Nationally, super retailer Walmart Inc. took the top spot for the ninth consecutive year, followed by Amazon.com and Apple Inc. Talk about financial behemoths: According to Fortune, the top 500 corporations on this year's list generated $13.8 trillion in revenue — or about two-thirds of the U.S. economy.
The "Motorcycle Man" was a true "Road Warrior." So we were glad to read RTD columnist Bill Lohmann's piece about a statue that was unveiled in May in honor of the remarkable E. Bruce Heilman, the longtime and much-beloved president and later chancellor of the University of Richmond who died in 2019. Mr. Heilman also was known for his cross-country motorcycle rides on behalf of World War II veterans. He served as a Marine in the Pacific theater during the war, and later traveled the U.S. to bring attention to the dwindling number of its veterans. He even finished a ride on his Harley-Davidson from Kentucky to Richmond just a month before his death at age 93. Now a statue of him astride his motorcycle stands in front of the Oldham County History Center in Kentucky, his native state. The statue of Heilman, known as the "Motorcycle Man," appropriately is called "The Road Warrior." The actual motorcycle, which has been in storage since his death, eventually will be displayed in a glass case at his alma mater, Kentucky's Campbellsville University, in the Heilman Welcome Center. What fitting tributes.