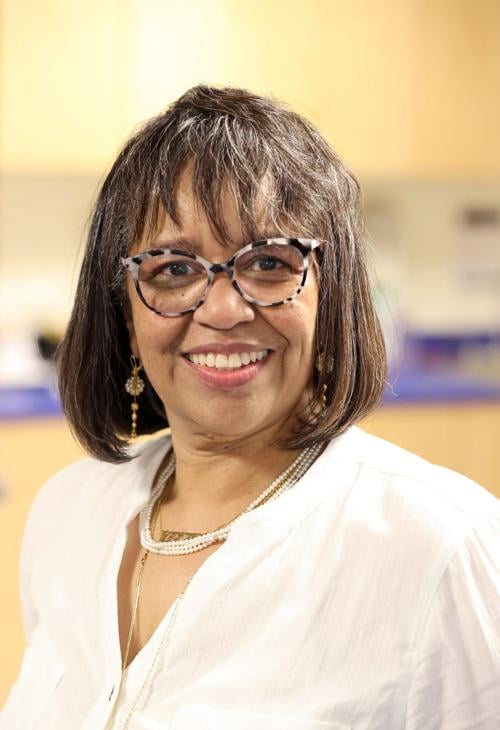 What would you pick? If you attend in-person meetings of the Chesterfield Chamber of Commerce, the color of your sticker or wristband sends a message. As we emerge from COVID-19 restrictions and move from the virtual to physical sphere, new rules of engagement have emerged. So at the chamber's networking events, attendees are encouraged to choose the appropriate color-coded identifier that signals to others how close they can come, The Wall Street Journal reported this week. Red means "no contact" with "no exceptions." Yellow means "elbow only." Green conveys "hugs welcome." As Danielle Fitz-Hugh, president of the chamber, told The Journal, "The greens are just ready to party … I'm always like, 'Why are you over here?' They'll say, 'I'm a red.'" Some attendees have changed colors over time. In April, Mark Bowen, marketing and operations director for Westchester Commons, wore a yellow sticker. After becoming fully vaccinated, he moved to a green sticker in May for an event. "It was really refreshing," he said. When people see green, "they're gonna come right up."
Welcome to the digital home. The average U.S. household now has a total of 25 connected devices, according to the Connectivity & Mobile Trends 2021 survey conducted by Deloitte's Center for Technology, Media and Telecommunications. That includes laptops, tablets and smartphones, video streaming devices and smart TVs, wireless headphones and earbuds, gaming consoles and smart home devices, and fitness trackers and connected exercise machines. Stay-at-home orders forced many from their offices, workplaces and schools to their homes — and our dependence on technology increased accordingly. At the beginning of this year, the study found, 55% of American households included someone working from home, while 43% had someone enrolled in school. Also during the pandemic, more than half of U.S. consumers visited their doctor virtually — a service that largely didn't exist before. And not surprisingly, the survey noted: "Getting expanding suites of devices and services to work in concert is straining patience as well as bandwidth, leading to signs of tech fatigue. One-third of survey respondents admit to feeling overwhelmed by the number of devices and subscriptions they need to manage. The sudden shift of work, schooling and health care into the home has likely amplified these sentiments." Our advice: Take a break and put down your device. Engage in person, not only virtually.
"Let the work I've done speak for me." After 44 years in the classroom, that should be easy for Rita Jane Robinson. Colleagues, friends and fans of the first-grade teacher at Richmond's Overby-Sheppard Elementary School in North Side held a surprise retirement party for her on Wednesday, the RTD reported. She spent all but one year of her storied career at Overby-Sheppard. Appropriately, the school's media center will be named the R.J. Robinson Media Center when it reopens after being worked on. In explaining her choice to teach first grade, she said, "I like to be the one to build the foundation." And teaching was the only job she ever wanted — or ever had. As Richmond School Board member Shonda Harris-Muhammed said at the party, "You've changed the world because every child that pitty-pattered into your classroom left knowing they were loved." What an inspiration.
After 78 years, she finally got to walk across the stage. Ottie Marie Canady, 97, received a diploma from Rockbridge County High School earlier this month. In 1943, she had to drop out of school. "I did finish 3 ½ years of high school," the Rockbridge County woman told WDBJ-TV. "We had a large family, and I quit to help my mother when my father died." Then she married and never made it back to the classroom. However, not having a diploma didn't hold her back at all. "You name it, I've probably done it," she said. She traveled with her husband through his Army career, and once said she was chosen for a job over someone with a Ph.D. But her son thought she needed her diploma. "He just says, 'I thought that was the one thing that you might like to have in your lifetime that you didn't get," she said. Appropriately, she was the first of the graduates to be called to the stage to receive her diploma. Her advice for a life well-lived: "Take every opportunity that comes your way, which I did." Indeed.