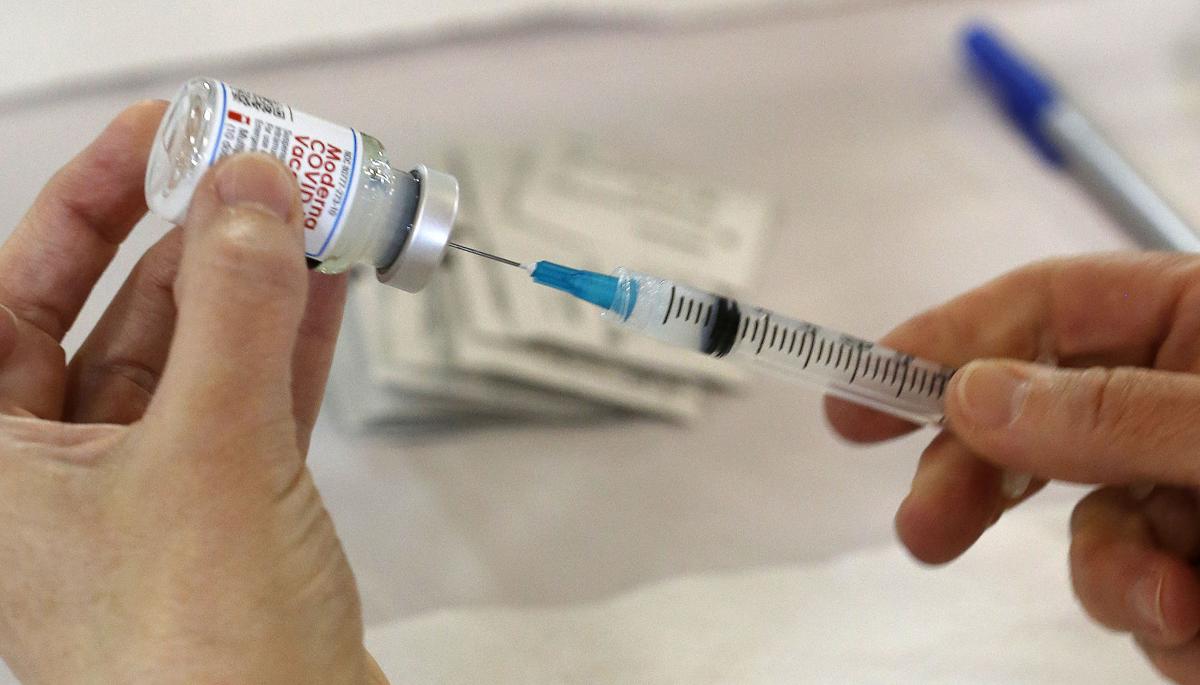 So, Virginia has hit the 70% mark for the percentage of adults with at least one dose of vaccine, making us the 16th state to hit the goal that President Joe Biden set for the country by the Fourth of July.
As with many things, vaccine rates across Virginia are not uniform and that lack of uniformity puts Southwest and Southside at a disadvantage. This is a pattern we see so many times — especially economic measures — that it almost seems the natural state of things.
Here's the big difference, though: Many of those unfavorable economic measures are the result of forces beyond our control — the collapse of textiles, the downward spiral of coal, the advent of a new technology-driven economy that rewards hip metros more than rural areas.
This vaccine differential, though, entirely is the result of our own choosing and, let's be blunt here, has potential economic consequences of its own.
How many companies are going to want to locate in parts of the country that essentially have voted against science — and against the well-being of their own communities?
We'll never know because we won't see those employers here.
The vaccination rates in Southwest and Southside Virginia are not figures that any economic development official is going to want to talk up because — again, we're being brutally honest here — they don't reflect well on us.
Let's go over the numbers to put them in context.
First, why is 70% the goal? It is, admittedly, a guess. That's how many people the Centers for Disease Control and Prevention thinks should be vaccinated to break the chain of transmission of COVID-19. We don't really know because we've never dealt with this virus before. If anything, 70% is a conservative figure. The World Health Organization says that 95% have to be vaccinated to break the chain of transmission for measles. Major League Baseball has set a higher figure than Biden; it has said it will relax virus protocols for a team once 85% of players and on-field personnel have been vaccinated.
To be precise here, we're talking about 70% of adults, not 70% of the total population, because the vaccine isn't available for those under age 12. That means we're really aiming for something less than 70%.
It's fashionable for commentators to say that there's a partisan split over vaccinations — with those on the left more inclined to get vaccinated than those on the right. That's true enough to get attention but partisanship isn't the only driving factor, or even the main one. We've documented this before but we'll say it again for emphasis: There are lots of Republican-voting localities in Virginia that are far more vaccinated than Democratic-voting ones. The partisan divide over vaccines is only true because of other factors going on beneath the surface.
For instance, Roanoke County is one of the strongest Republican localities in the state. It's also one of the most vaccinated — 69% of adults with at least one dose. That's certainly not because Roanoke County voters think they're doing Biden any favors. (It's also more than 10 percentage points higher than the heavily Democratic city of Roanoke.)
The geographic split over vaccines isn't strictly an urban/rural split, either. Some rural localities are posting exceptionally high vaccination rates. Northampton County on the Eastern Shore is at 74.5% of adults with at least one dose. Lancaster County by the Chesapeake Bay is at 71%.
No, the geographic split almost entirely is between Southwest/Southside and the rest of Virginia. That can't be explained purely by partisanship or purely by urban versus. rural, because there are rural, Republican counties elsewhere posting very high vaccination rates. Someone wiser than us will have to explain it, all we can do it point out that this disparity exists — and it's a disparity that Southwest and Southside has created. It's also a disparity they can fix.
The least-vaccinated locality in the state is Lee County, where only 39.2% of adults have gotten at least one dose. That's less than half the rate in state-leading Fairfax City. The second least-vaccinated locality is Carroll County, where only 40% of adults have gotten at least one dose. The third least-vaccinated locality in the state is next door. In Patrick County, 40.5% of adults have had at least one dose.
So what can we do to get these figures higher? Ideas, anyone? Some states are holding lottery drawings and giveaways — scholarships in some, rifles and shotguns in West Virginia.
In Virginia, former U.S. Attorney John Fishwick Jr. has proposed paying people — through a voucher or a tax credit. That still might be a good idea, although at this point, politicians in Northern Virginia might wonder why they have to shell out to bring along some laggards in Southwest and Southside who are laggards by their own choosing.
You'd think 49 virus-related deaths in Lee County, 79 deaths in Carroll County and 43 in Patrick County would be inspiration enough. If those were mass shootings, those would some of the worst in our history, but that's not how we think of the casualty figures.
Some more context: We're edging closer to the Olympics, where we like to chant, "We're No. 1!" Except we're not. Other countries are doing a better job vaccinating their people than we are — because their people are more amenable to science. Here's where we have to change statistics, because most of the global stats are based on total population, not percentage of adults. By that measure, 58% of all Virginians have had at least one dose; nearly 54% of all Americans.
In Canada, though, a country very much like our own, the figure is 67% — and Prime Minister Justin Trudeau has suggested the figure needs to be 75% before he reopens the border with the U.S., a far stricter measure than the 70% of adults that Biden is pushing.
In Great Britain — a country with a conservative government, if that matters to you — 65% have gotten at least one dose. In Israel, another country that's had a conservative government, the figure is 61%.
In the United States, we're not No. 1 because our figures are being held down by places like Southwest and Southside. What can be done to turn that around?