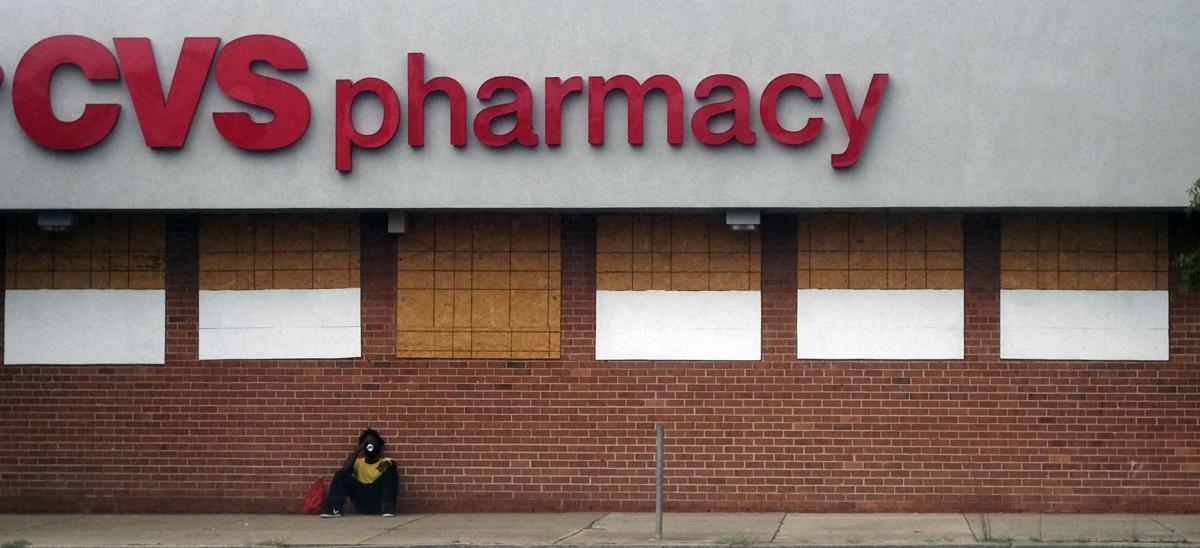 On Tuesday morning, customers walking into the CVS Pharmacy at 2738 West Broad St. in Richmond were met with several pieces of information at the front entrance.
Two of them were related to COVID-19 vaccinations: First, shots were not yet available at this location (neither was testing for the coronavirus at this particular store). And second, to stay updated on the vaccine, people were encouraged to scan a QR code with their cellphones, pointing them to online resources.
In the days and weeks ahead, we hope the messaging describing what's not possible will change toward what is doable. With COVID-19 vaccines finally headed to a handful of local pharmacies, will this be the end of the lotterylike process?
The vaccination situation remains quite fluid. On Monday evening, CVS told The Times-Dispatch that an online portal for scheduling COVID-19 immunizations would be available Thursday — two days later than first expected. The list of the 36 locations across Virginia participating in the first round of shots starting on Friday also was not to be unveiled until registration was launched.
But by Tuesday afternoon, CVS initiated the vaccine portal after a request from the commonwealth to "open the scheduling system early for those who pre-registered for a vaccination through their local department of health," a CVS spokesperson told the RTD.
We're glad state leaders took a step back to better align work over the past few weeks with anticipated improvements through this new partnership. Demand still is outpacing supply, and the first priority should be satisfying the thousands of Virginians who have followed protocols yet endured struggles. The last thing we need is another wait list.
But in the coming days, we'll be closely watching one fresh challenge in particular: How does the geography of the participating CVS pharmacies match up with the map of Virginia's health districts?
A few days ago, we gleaned a broad sketch of where the 36 initial CVS locations will be: Abingdon, Alexandria, Arlington, Bedford, Blacksburg, Charlottesville, Chatham, Chesapeake, Danville, Dublin, Fairfax, Fredericksburg, Gainesville, Hampton, Harrisonburg, Leesburg, Lynchburg, Martinsville, Mechanicsville, Midlothian, Newport News, Norfolk, Portsmouth, Richmond, Roanoke, Rocky Mount, Stafford, Suffolk, Virginia Beach, Warrenton, Williamsburg, Winchester and Woodstock.
On its "Store Locator" page, CVS is transparent about the overall geography of its Virginia businesses, with clear listings of city names and the number of locations. Abingdon, Dublin and Woodstock are examples of places with one immediate CVS location.
But in localities with multiple CVS locations, or health districts that cover more than one city or county, step into the shoes of the Virginians longing for an appointment, and the details that might be lacking in their minds. Some possible thoughts:
"Mechanicsville has four locations. Is it the one on Atlee Road? Mechanicsville Turnpike?"
"I'm in Powhatan and there definitely is a CVS near my home but it's not on that initial list. Can I go to one in Midlothian to get a shot? I'm in the Chesterfield Health District."
"I'm in Lottsburg and don't see the Kilmarnock CVS listed anywhere on here. But I'm on the Three Rivers Health District wait list. How far will I have to travel to participate?"
A Tuesday afternoon Times-Dispatch report suggests that while CVS' portal does require Virginians to confirm that they are on a "local" health district wait list, it does not drill down to which specific one in the commonwealth. For example, one woman with 78-year-old parents in Henrico County said she was able to make appointments for them in Abingdon.
There has to be a higher level of organization. After months of hard work to classify Virginians into priority groups (1a, 1b, 1c, etc.), the arrival of local pharmacy partners should help close gaps in access, not create new ones.
For that reason, we stand by our calls to further localize the process. This past weekend, a separate Times-Dispatch report captured the need for independent pharmacies to fill holes where CVS, Walmart, Walgreens, Kroger or other large providers might not be a go-to source.
"How are these patients going to be seen?" asked Christina Barrille, executive director of the Virginia Pharmacists Association, in the RTD report.
We continue to recognize the need for patience as demand continues to be well above supply, and caring for temperature-sensitive, two-shot doses is a monumental task. We also appreciate the higher level of candor in health districts' messaging in recent days. Per the Three Rivers Health District homepage:
"This vaccine is much more complex than any vaccine we have ever administered. It is fragile, there are CDC requirements that must be met, and there is a mandatory observation period after administration of at least 15 minutes to watch for severe allergic reactions. Current vaccines require 2 doses several weeks apart. This slows everything down."
But nothing is stopping better communication to get all hands on deck for solutions that might be less complex. Removing the lotterylike process is a key piece of the puzzle.