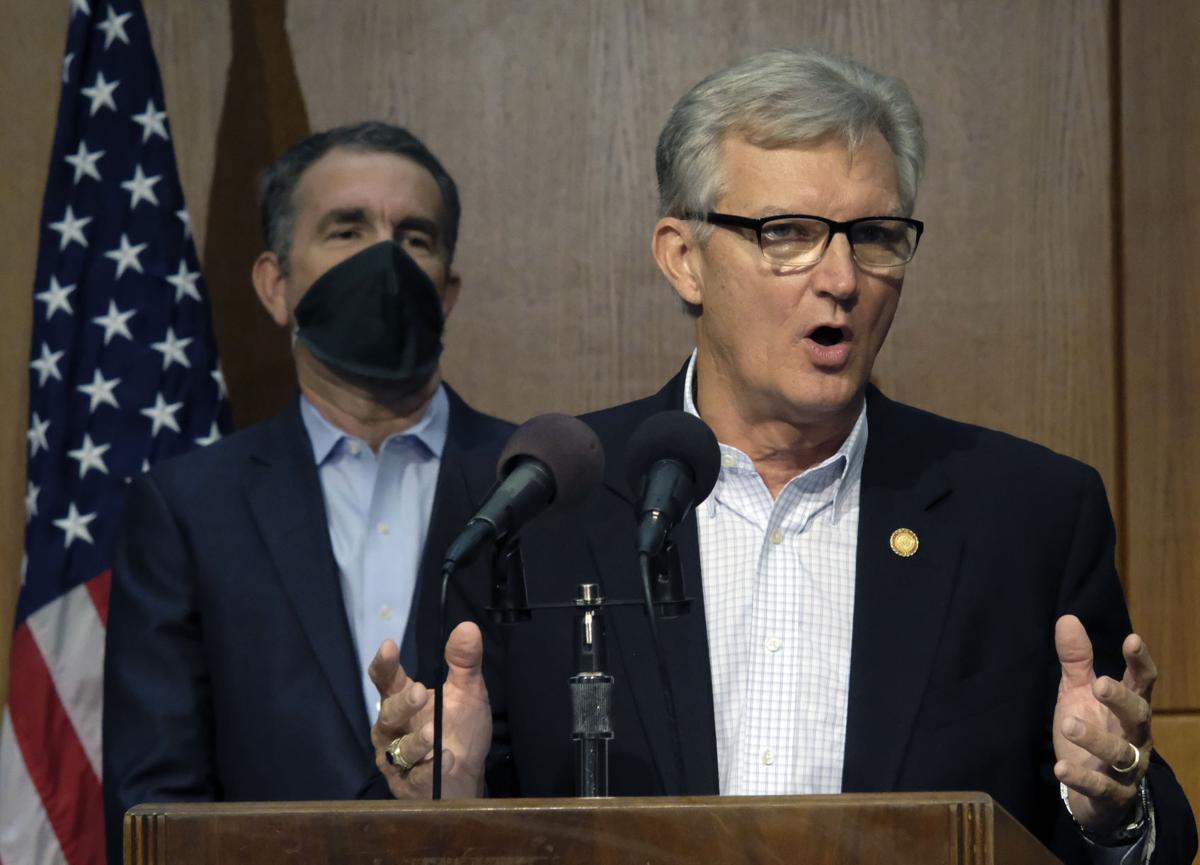 As COVID-19 keeps spreading across Virginia, local governments keep scrambling to make up for lost revenue. State leaders should be recognized for the generous distribution of federal CARES Act relief funding around the commonwealth.
Of the $3.1 billion Virginia received in the spring from Congress, $1.3 billion is going to localities with fewer than 500,000 people. Gov. Ralph Northam split that amount into two distributions — one on June 1 and another that started rolling earlier this week. Fairfax County (1.1 million people) was the exception, as its $200 million in aid was directly procured from the federal government.
"This money will help them do the things that we all want to see — from rent assistance and eviction protection, to food security, to [personal protective equipment], and tools to help educate children," Northam said Tuesday, according to The Virginian-Pilot.
A Tuesday statement from the governor's office said that, per the CARES Act, funding must be used for "necessary expenditures" caused by COVID-19. Localities cannot apply dollars to purposes accounted for in their most recent budgets, and expenses must be sustained from March 1 to Dec. 30.
But with COVID-19, time matters, too. Localities do not have a crystal ball for how to best allocate resources, or how the coronavirus will affect their communities going forward. We absolutely back Congress' position that the money should be well-managed, and the state is doing its part in ensuring that happens.
"Local governments are responsible for spending the money they receive, and we need them to step up and make sure that these federal dollars are going to the right places," Virginia Secretary of Finance Aubrey Layne said in a Tuesday statement. "Localities must be able to demonstrate to taxpayers that they are spending these funds wisely."
But no one knows what the next few months — or even years — might bring, in public health and fiscal contexts. "Necessary expenditures" for COVID-19 likely will go beyond 2020. If a locality sees or projects a forthcoming need, there should be a process to hold CARES Act dollars in reserve, or at least space out the use of funding for projects extending beyond December.
According to data compiled by The Virginian-Pilot from Layne's office, these localities in the Greater Richmond region have received two sets of the following allotments. The money is appropriated based on population:
Cities — Richmond: $20.1 million; Petersburg: $2.7 million; Colonial Heights: $1.5 million; and Hopewell: just under $2 million.
Counties — Henrico: $28.9 million; Chesterfield: $30.8 million; Hanover: $9.4 million; Goochland: $2 million; Powhatan: $2.6 million; Charles City: $607,495; New Kent: $2 million; Dinwiddie: $2.5 million; and Prince George: $3.3 million.
In May, The Times-Dispatch reported that counties are responsible for distributing dollars to incorporated towns within their borders. One example would be Ashland as a part of Hanover.
Across the region, localities are using CARES Act dollars for a variety of reasons. Some needs are more time-sensitive than others. In Henrico, aid can go toward costs tied to recent nursing home outbreaks. In Richmond, funds can help with eviction diversion and rental assistance efforts.
But in areas where community transmission is lower, investments might have a more long-term focus. In Ashland, a grant program is boosting businesses as they reinvent themselves to meet safety needs. In Goochland, the relief can help cover technology and equipment expenses to expand telework capabilities.
According to The Virginian-Pilot, state officials currently are surveying localities about their uses or plans for CARES Act funds, and a report will be presented at next month's General Assembly special session. But pressing questions tied to COVID-19 can change on a daily basis and data never truly is in real time.
Look at Thursday morning. The U.S. Commerce Department revealed COVID-19's collective shock to the national economy. Gross domestic product shrunk by 32.9% from April to June — the largest contraction since records started in 1947.
For Virginia, that economic nosedive mostly occurred during a stay-at-home order, where businesses' operating hours largely were based on the kinds of services provided. It wasn't until late May that a statewide mask order was instituted for indoor venues, with exceptions such as eating, drinking or exercising.
In late July, restaurants, bars, gyms, pools and entertainment venues still have yet to return to normal settings. Teleworking still is being encouraged. And community transmission persists, with a reinstitution of some restrictions for Hampton Roads businesses earlier this week. K-12 and college classes will become another factor in forthcoming weeks.
Right now, there is no clear timeline for neutralizing COVID-19 or returning our economy to where it was. So why should local governments face a firm expiration date on uses for CARES Act funding? There are plenty of urgent needs that warrant immediate federal relief. But Congress should take a moment and consider the need for flexibility. Time matters, too.