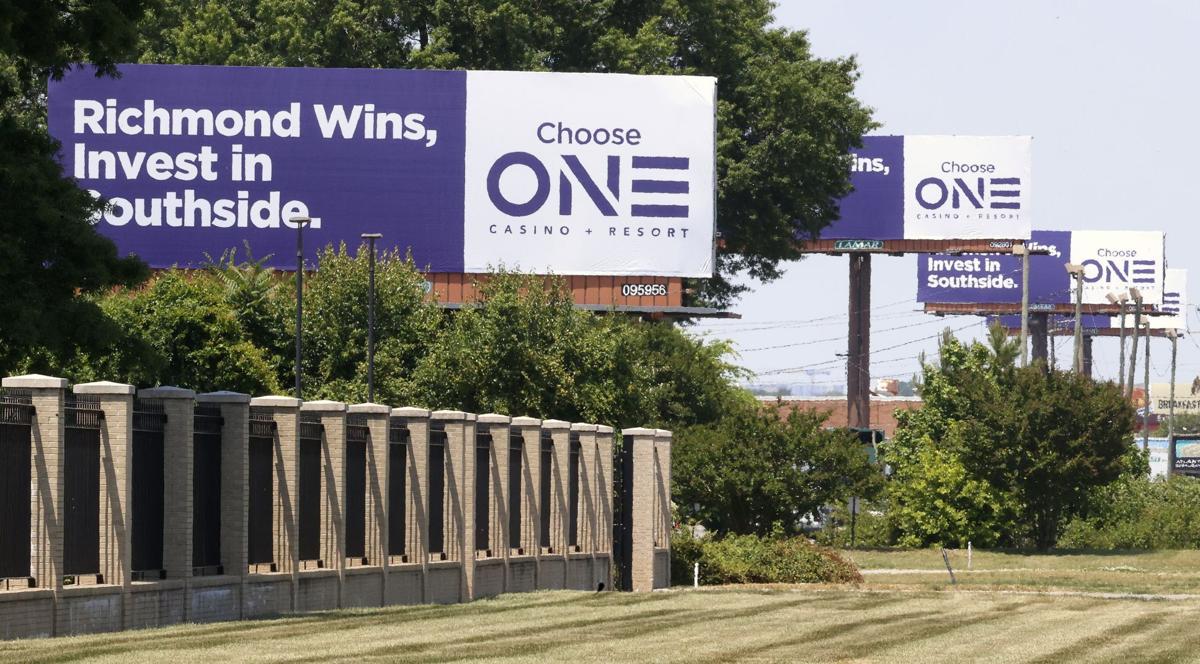 Over the past few months, Richmond residents have been grappling with questions that apply to communities across the country: How will I get access to a COVID-19 vaccine? When will my child be able to safely return to school? What will my business look like without pandemic-related restrictions?
In late February, one other set of questions emerged that was unique to our city: Will a casino open in my neighborhood? Is that the right choice?
"As the CEO of Urban One, and with the founder and chairperson of the company, Cathy Hughes, we say thank-you to the city of Richmond and its residents for placing your trust in us and our diverse group of local investors," Alfred Liggins said in a Thursday statement.
".@OneCasinoResort will create jobs, generate new revenue for the city, and establish an additional economic engine in South Richmond," Mayor Levar Stoney added in a Thursday tweet. "I'm thankful to the Evaluation Panel for vetting the proposals and finding the best opportunity for Richmond."
ONE might be the best proposal but City Council — and city voters — have a different question to consider: Is a casino the best decision for Richmond? Our message to Liggins and Stoney is: Not so fast. Trust has yet to be earned — among council members and residents.
Some Richmonders who have seen the billboards along Interstates 64 and 95, and the advertisements in newspapers and on television stations, might be wondering: How is the city even under consideration for a casino in the first place?
As explained by the city's Department of Economic Development: "Legislation adopted by the Virginia General Assembly and signed into law by Governor Northam [in 2020] authorizes the city to host a casino gaming establishment, subject to the residents of Richmond approving a casino referendum. That referendum is anticipated to be on the ballot in November of 2021. The law requires that, prior to requesting the court to order a casino referendum, the city select a preferred resort casino operator and location."
We appreciate the effort the city has made in these trying, socially distant times to engage community members. Phase 1 of the "process diagram" was titled "Share & Listen" (late February to early April). It included a set of virtual meetings about the process and precedents for casinos, as well as specific details about each of the original six proposals. RTD Opinions published two sets of Q&As over the past month to help add information for the community.
But digital tools like Microsoft Teams and written responses only provide so much clarity on a decision of such great importance. Citizens had to speak up through yard signs and rush-hour protests to make their voices heard about some proposals — notably the Live! Casino & Hotel, which would have been in Scott's Addition, and the Bally's Richmond Casino Resort, which was slated for Stratford Hills.
The fact is: A time frame that was supposed to be listening and learning about casino proposals at times devolved into a divisive experience that pitted neighborhood against neighborhood.
When Stoney introduces the ONE project to City Council on Monday, he'll have to do more than cite the number of good-paying jobs in South Richmond or the amount of tax revenue for the city. He'll have to explain how the casino is an economic solution at a time when Richmond — and our broader world — seek cohesion in recovering from a once-in-a-century global health crisis.
"I don't consider any vote a rubber stamp," said Councilmember Kristen Larson, 4th, in an April RTD report. "At the end of the day we're the governing body that decides whether to take this to referendum or not."
We agree. It's far too early for thank-yous. Per the "process diagram," June until November is the "Engage & Inform" period where the citywide community can continue to learn about the ONE proposal. This is the time for trust to really be earned among City Council and residents.
Convince us that this project is the right choice for Richmond. Demonstrate that the process has been nothing short of transparent. Defy the critics who say that casinos fail to improve the collective good of the community.
"We can bring opportunity and prosperity to South Richmond through the development of a world-class casino resort destination," Liggins argues in ONE's video introduction.
Opportunity and prosperity can't happen without building trust. That's what we'll be looking for from ONE representatives and our elected leaders in the weeks and months ahead.