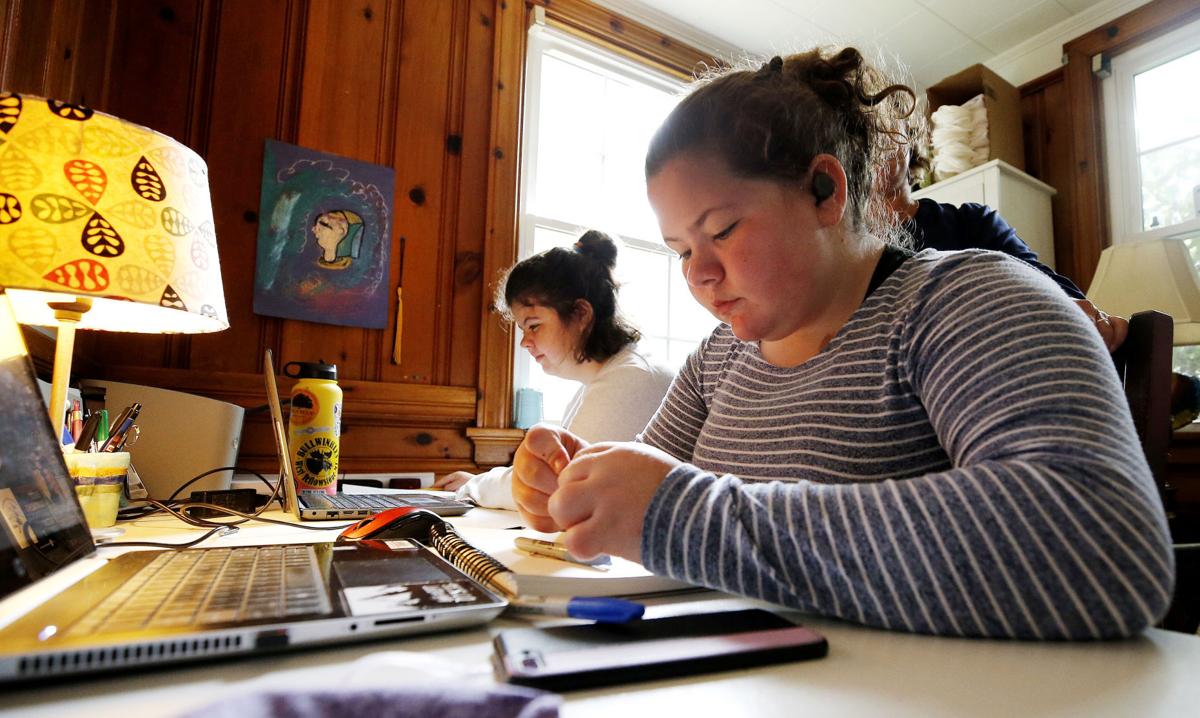 This past week, Gov. Ralph Northam raised an intriguing possibility to help students counter any learning losses caused by the global coronavirus pandemic: year-round schooling.
"Our children have suffered from COVID-19, as [have] our families," Northam said during his most recent coronavirus press briefing. "One of the things we are entertaining is perhaps year-round schooling for the next year. Perhaps adding increased days this summer. To really help our kids get caught up."
While not offering any details, Northam said, "We want to get our children back in school, we want to do it safely and responsibly and I'll have more to say [soon]," adding that the state Department of Education is working on the proposal.
This idea is worth exploring.
There's a growing concern about the impact of COVID-19 on academic performance amid this unprecedented disruption in education. In March, Northam ordered that all schools shutter their doors as instruction moved to the virtual sphere.
While some public school divisions reopened this fall with students returning to their classrooms, many continue to operate virtually, or are offering in-person learning or a hybrid option.
No one knows what the long-term effects will be of this extraordinary time on students — academically, socially, mentally, emotionally — especially with the lack of consistent face-to-face learning for many. Nor do we know when schools fully will reopen. But this is a prime time to consider new approaches.
Year-round school doesn't necessarily mean a calendar with no breaks. Rather, proponents call it "a balanced calendar," an option that more evenly spreads school days over the year, shortens the summer break and builds in "intersessions" for remediation, enrichment and accelerated programs.
For instance, students could use an intersession period to pursue a special interest, engage in a community activity or focus on a subject that needs improvement.
Or especially during the warmer months, students could take their projects outdoors into the fresh air and sunshine — and away from laptops inside homes or classrooms.
A year-round calendar benefits students and teachers alike, says David G. Hornak, executive director of the National Association for Year-Round Education.
It minimizes the "summer slide" of learning loss that students can experience after a prolonged absence from school. Teachers say it prevents burnout, and gives them more time for planning and preparation.
It's not about scuttling family vacations, summer camp, downtime for children or interrupting teachers' schedules: It's about promoting continuous learning and maximizing the use of school facilities.
"It's more of a marathon, and not a sprint," said Hornak, superintendent of Holt Public Schools in Holt, Mich., which has offered the option for 27 years. "'Year-round calendar' frightens people. Parents fear 300 days of school a year."
But that's not what "balanced calendar" means. Rather, Hornak told us, you're taking the traditional 180-day calendar that most states, including Virginia, follow and sprinkling it throughout the year.
Students would have periodic, shorter breaks rather than one long summer vacation under the approach, he said.
Under that plan, for example, students could attend school for six to nine weeks, starting in early August, and then break for a week or two, ending in June, with a six-week summer vacation.
An estimated 4% of schools, serving about 3 million students, follow a year-round schedule, according to Education Week. In Virginia, Hopewell City Public Schools hoped to move to a year-round calendar this past year, but had to delay its plans because of the coronavirus.
In a recent RTD Letter to the Editor, James Dyke — who served as Virginia's secretary of education under Gov. L. Douglas Wilder — declared "the concept of year-round school is an idea whose time has come. The rationale for three months off in the summer to free students to tend crops in an agrarian economy still is irrelevant."
Extending the year will result in better educational outcomes, he wrote. "Unfortunately, it has taken a pandemic to demonstrate that students need more time in quality learning situations to fulfill their potential, grow Virginia's economy and become productive members of our workforce." Dyke pointed out that school years of other countries — our "global competitors" — last up to 240 days.
We recognize that every district has its unique needs. Such a proposal needs community buy-in, and all stakeholders must be involved — particularly parents, teachers, students and school leaders. But we applaud state education officials for starting a much-needed conversation about this novel idea.