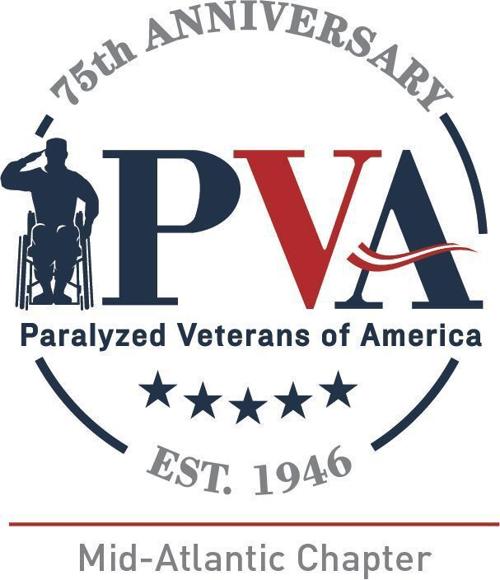 We see them proudly wearing their hats or shirts. We graciously thank them for their service. We walk away, while unfortunately many of them have no choice but to wheel themselves away.
More than 4.7 million veterans have a service-connected disability. That is 1 in 4 of the 18.5 million men and women who are veterans of our military. Since 1946, and celebrating its 75th anniversary, Paralyzed Veterans of America (PVA) remains the only congressionally chartered veterans service organization solely dedicated to benefiting and representing veterans with spinal cord injury or disease. In order to expand the breadth and scope of the organization, and actively engage our communities in becoming a part of our mission, April has been designated as PVA Awareness Month.
"While PVA celebrates the inspiring, heroic stories of our members every day, April is a time for us to really share these stories with the public to help build our community of support for veterans living with spinal cord injuries and disease," said Jimmy May, Mid-Atlantic chapter president. "We encourage you to get involved in our many chapter events, learn more about our members, programs and services, and become a part of supporting our heroes throughout the entire year."
Throughout PVA Awareness Month, we are highlighting our extensive list of programs, which focus on research, legislative advocacy, accessible design, employment and veterans' benefits. Arguably, it is our sports and recreation programs that generate the greatest level of excitement — and for many, a sense of awe.
While wheelchair basketball might be the most recognized of our adaptive sports offerings, our members regularly participate in off-road cycling events, bowling, billiards, skiing, scuba diving, boccia and shooting events. Wheelchair lacrosse, quad rugby and sled hockey recently have been added as adaptive sports for our paralyzed veterans.
Many of our members will represent our region in August, competing in this year's National Veterans Wheelchair Games to be held in New York City. Awe-inspiring, to say the least. In June, our Mid-Atlantic chapter will be proud to host a stop on the PVA Bass Fishing Tour — The Old Dominion Brawl — with our members competing among others from PVA's 33 nationwide chapters during a two-day event on the James and Appomattox rivers.
From the standpoint of advocating for paralyzed veterans and championing important issues that protect the civil rights of people with disabilities, members of our Mid-Atlantic chapter participated in virtual meetings this past month with U.S. Sens. Tim Kaine and Mark Warner and their staffs, along with each of Virginia's 11 representatives in Congress. Of particular interest is proposed legislation to increase the frequency of the auto allowance grant for disabled veterans — from the present once in a lifetime benefit to once every 10 years — as well as expanding the grant program to include nonservice-connected veterans.
PVA also is advocating for airlines to provide stricter adherence to the Air Carrier Act and a strengthening of the Home Improvement and Structural Alterations (HISA) grant program. This provides housing adaptation for disabled veterans, which has not been re-evaluated for more than a decade.
Since the inception of its Research Foundation, PVA has invested more than $51 million in grants to help cure spinal cord injury, and improve the lives of people living with spinal cord injuries and disorders (SCI/D). The organization's employment program, Paving Access for Veterans Employment (PAVE), has helped more than 4,500 transitioning service members, veterans, military spouses and caregivers find meaningful employment. PVA also continues to assist veterans and their families to obtain the benefits they have earned through their military service, securing more than $280 million in new benefits for our members in 2020 alone.
Additionally, Paralyzed Veterans of America remains the only veterans' service organization with on-staff architects who provide free design assistance, and develop building codes and standards for the entire nation to follow. Locally, our PVA architects are working closely with the leadership and staff at the McGuire Veterans Affairs Medical Center during the current expansion project designed to increase the capacity of its spinal cord injury unit.
As one of the six founding chapters of PVA and with 850 members locally, we invite you to become a part of our Mid-Atlantic team, our family. The satisfaction and gratification expressed by our countless volunteers is unwavering. Together, we have the power to change lives for the next 75 years and beyond. We thank you for your service.
Ivan Schwartz is executive director of Paralyzed Veterans of America — Mid-Atlantic Chapter. Contact him at: vapva.ivan@gmail.com