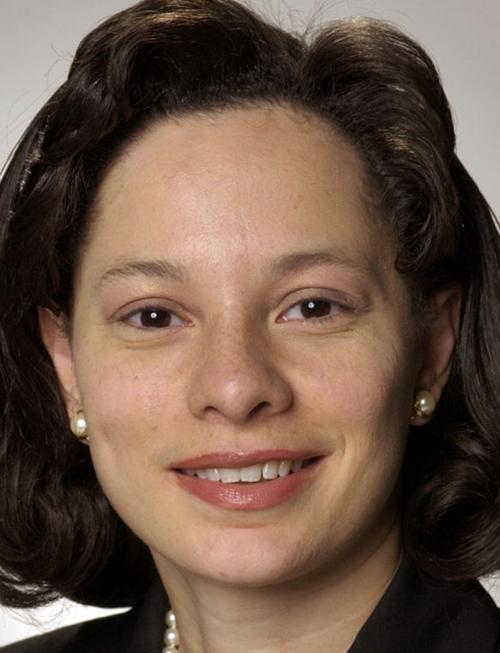 In 1901, my great-grandfather showed up at a local registrar's office to register to vote in Alabama. He was given a literacy test that asked such questions as "What were the Kentucky Resolutions? Who is the chief justice of Alabama and the United States? What Alabamian served as vice president?"
A student of Alabama and American history, he was not deterred by these questions. So the chairman of the board of registrars sent for one of the other committee members and said, "Hurry with more questions. This n****** has answered all the questions you gave us." My great-grandfather had been singled out for disenfranchisement. When he answered the additional questions correctly, he was told he would have to have three prominent white men endorse him. All prominent white men in the town had been instructed not to do so. He persisted, and finally found one to sign an affidavit as to his character, and he was able to register.
Nearly every African-American family in the South, including Virginia, has a similar story. Or a story about someone who was terrorized — or worse — for having the audacity to exercise his right to vote. For many of us, efforts to erect barriers to voting are personal. That is why the defeat of measures to facilitate voting was so disappointing. A House subcommittee killed measures to expand early voting, expand voting hours and increase the number of voting machines in precincts.
Even more disappointing are measures that passed the House to reduce the acceptable forms of ID a voter can present at the polls. First, HB 1337 removes several items from the list of acceptable IDs a voter can bring to the polls: a copy of a current utility bill, a bank statement, government check or paycheck that shows the name and address of the voter and a voter's Social Security card.
Last year, despite no evidence of a systematic problem of people showing up to vote claiming to be someone they are not, the General Assembly required voters who did not present an approved ID to vote by provisional ballot, but the governor added these other forms of ID to address concerns over seniors, minorities and the poor who would not have the other forms of permissible ID. Even with these additions, some people were required to vote by provisional ballot because they did not have an ID. Shortening the list will most certainly deny someone the ability to vote.
Even worse, the House passed SB 1256 requiring photo ID at the polls to vote. The bill requires the State Board of Elections to provide free voter registration cards with a photograph and signature if the voter does not possess any other permissible photo ID. The fiscal impact statement for the bill says the total costs and impact "are indeterminate," and the bill will not take effect unless funded in the budget passed this session. However, preliminary costs show $166,250 in setup costs in the first year and more than $200,000 in costs to develop the IDs and educate voters.
But to prove identity to the local registrar, which is the touted purpose of the bill, someone will need to provide a birth certificate, driver's license, passport or other government-issued ID. Each of these costs money, which must either be paid by the local registrars or the voter. If paid by the voter, this amounts to a poll tax. And many older Virginians lack birth certificates thanks to the legacy of the Racial Integrity Act of 1924, under which the Bureau of Vital Statistics refused to grant birth certificates to mixed race Virginians or Native Americans who refused to check a box identifying themselves as "colored." How will these people prove their identity to obtain a photo ID?
Finally, SB 1077 would subject naturalized citizens to removal from the voting rolls based on the federal Systematic Alien Verification for Entitlement database. The SAVE database reflects an immigrant's status at the time he or she applies for federal entitlements and is not necessarily updated to reflect changes in citizenship status. A similar system was attempted in Colorado, and their Republican secretary of state found it "riddled with errors."
Each of these three bills could place unnecessary barriers on eligible Virginia voters. Given Virginia's ugly past disenfranchising voters, denying even one eligible voter the fundamental right to vote is one too many.
Jennifer L. McClellan, a Richmond Democrat, represents the 71st District in the Virginia House of Delegates. Contact her at