School choice is edging its way to the frontlines in the political battle over how to improve K-12 education in the 2023 General Assembly session, which kicked off in earnest Jan. 5 when Del. Glenn Davis, R-Virginia Beach, held a press conference to announce legislation that would create Educational Savings Accounts for parents seeking to escape "failing" public schools.
The accounts, which would be established using a percentage of the per-pupil funding allocation public school districts receive from the state, could be used toward tuition, textbooks or other educational fees at private or secondary schools.
It's not exactly a new idea. ESAs are essentially vouchers and exist in some form in eight states, promoted of late as an escape hatch for parents of schoolchildren stuck in underperforming schools, especially those located in urban areas with high poverty and limited economic opportunities.
At the press conference earlier this month, Lt. Gov. Winsome Earle-Sears said ESAs would finally afford economically disadvantaged students the same opportunities as students from higher-income households, equating the school choice movement with the fight to desegregate schools in Brown v. Board of Education. Davis said that his bill gives students "trapped in schools that are failing, especially in our historically Black communities" the opportunity and resources to finally "reach their full potential."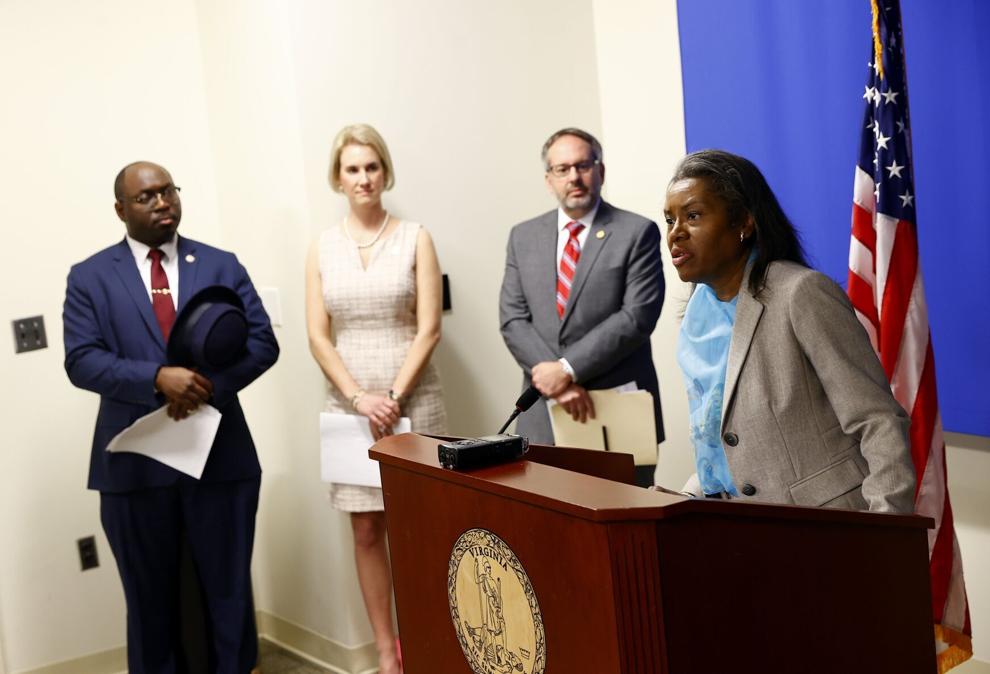 But the argument is deeply flawed. There's little doubt that ESAs would give parents of public school students the option of venturing into private education. However, claiming ESAs would most benefit economically disadvantaged students, those least likely to be able to afford private schooling, defies basic logic.
For example, the state funding allocation for Richmond Public Schools was $8,045 per pupil during the 2020-21 school year, according to The Commonwealth Institute. If one assumes that the full amount would be deposited into a student's ESA, it would fall significantly short of the cost of attending most private schools. The average private school tuition in the state is $14,568 a year, according to website Private School Review. For the lowest-income families, funding the difference between the state ESA allocation and actual tuition would immediately put most private schools out of any realistic reach.
According to Private School Review, 13 schools in the Richmond region have an annual tuition of less than $8,100. All are religious schools and just four are located in the city proper. Taken together, the private school enrollments at all 13 total a little more than 2,000 students.
Richmond Public Schools, meanwhile, has a total school population of 21,706 students, of which 14,831, or 68%, are from economically disadvantaged households, according to the Virginia Department of Education. Even if low-income families wanted to pull their children out of city schools using the ESAs, they'd have to first find a school with open seats, provide their own transportation and figure out how to finance the additional fees and costs associated with private schooling. And that assumes they pass the requisite behavioral screens and other academic requirements.
But applying logic to the school voucher argument, especially when it comes to helping students from the poorest households, is to miss the point. It's important to understand the political ideology behind Davis' bill – privatization of public education. The movement, which started in earnest in 1980 when then-presidential candidate Ronald Reagan tapped voucher proponent and neoliberal economist Milton Friedman as a campaign adviser, has long held that the government should hand over the reigns of public education to the free market.
In that slow march toward privatization, Davis' bill is but a baby step. It would redirect only the state per-pupil funding to ESAs, not the local and federal funding, which make up the vast majority of a school district's budget. This, of course, is unintentionally revealing: Virginia has long been a chronic underfunder of K-12 education. According to U.S. Census data, Virginia falls in the bottom 20% of states when it comes to per-pupil spending, which, in theory, should make ESAs seem less threatening.
Peer through Davis' free market lens, and his bill comes into focus: School districts "lose the cost and the overhead of that child, but they still get to keep two-thirds of the funding," he said on Jan. 5. "I would challenge anyone to tell me a better business deal than that."
There are many problems with privatizing public education, but the fallback for conservatives is the persistent belief that capitalism is a cure-all. School districts fear vouchers, along with charter and lab schools, because they are afraid of the competition, the thinking goes. Teachers unions resist reform as a matter of self-preservation. Thus, "reducing the overhead" of the student who opts for private school while keeping the federal and local dollars should appeal to those public educators and administrators.
But they know full well it won't. In fact, private school vouchers will have the opposite effect: only those students from households with the means to do so will leave, leaving behind even higher concentrations of economically disadvantaged students in our public schools. Research has consistently found that school choice — vouchers and charters, in particular — more often exacerbate racial and economic segregation, which leads to overall worse academic outcomes.
The reason is pretty simple. It comes down to basic economics: In a privatized model, the poor are the least-empowered consumers. They can't pay for private school tuition they can't afford.
— Times-Dispatch Editorial Board