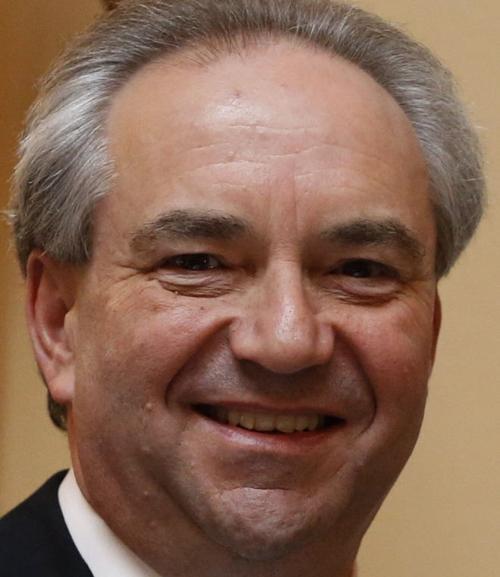 What do Republicans in Virginia and Mississippi have in common?
No, this is not a joke, it's a serious question.
Both states recently had high-visibility Republican primaries, but the outcome was not determined by Republicans. Instead, the outcome was determined by independents and Democrats, and these elections vividly demonstrate why we need party registration in Virginia, and why primary elections should be limited to self-identified Republicans and Democrats.
In Virginia's 7th Congressional District, tea-party backed challenger Dave Brat defeated Rep. Eric Cantor in the Republican primary on June 10. Brat's victory caught almost everyone by surprise. The question was: How could this have happened? A post-election survey of primary voters conducted by the national polling firm of McLaughlin and Associates may have answered this question.
McLaughlin found that Cantor easily won the vote among prior Republican primary voters. However, Brat won the vote among first-time Republican primary voters, who were likely independents drawn to the polls by the tea party and an understandable frustration with Washington. Brat also won among Democrats, who according to McLaughlin's analysis accounted for 8,452 of the 65,017 votes cast on Election Day.
In fact, McLaughlin's post-election survey found that almost half of the voters in Virginia's 7th Congressional District Republican primary were not Republicans: 33 percent were independents (or refused to be identified) and 13 percent were self-identified Democrats.
Bottom line: Had only Republicans voted in Virginia's 7th Congressional District primary, Eric Cantor would have won the election by a comfortable margin.
The same thing happened in Mississippi on June 24.
In Mississippi's Republican primary for the U.S. Senate, incumbent Sen. Thad Cochran, recognized as an "establishment Republican," defeated tea-party backed state Sen. Chris McDaniel by a narrow margin of 51 percent to 49 percent.
In the aftermath of his defeat, McDaniel refused to concede the election, citing possible "irregularities" in the voting process. What irregularities? Well, McDaniel is convinced that the outcome of the election was determined by a large number of "liberal Democrats," including thousands of black voters that Cochran specifically targeted.
In fact, Cochran made no secret about the fact that he was encouraging independents and Democrats to vote in the Republican primary and help him overcome the growing influence of the tea party in the Republican Party in Mississippi. His strategy clearly worked.
So, in Virginia's 7th Congressional District and in Mississippi's hotly contested U.S. Senate race, it appears as though the outcomes were determined not by Republicans, but by non-Republicans who voted in the Republican primary.
I have always supported nominating candidates in primary elections, because primaries attract more voters and a more diverse voting populace than closed party conventions. That's a good thing. However, I also believe that Republicans should nominate Republican candidates, and Democrats should nominate Democratic candidates.
It is important to remember that in our political and legal system, party nominating processes belong to the political parties, and the parties have the right to select how they nominate their candidates.
However, in both Virginia and Mississippi, political parties cannot limit participation in primary elections to just Republicans or Democrats because both states have open primary laws, meaning that any eligible voter can participate in a primary election. That needs to be changed.
Virginia and Mississippi have something else in common. Neither state allows voter registration by political party. This also needs to be changed. While no voter should be required to register by political party, every voter should be given the option of registering by political party, and political parties should be allowed to restrict participation in their nominating contests to those voters who have chosen to identify themselves as Republicans or Democrats.
What happened in Virginia and Mississippi was wrong. The outcome of these very important primary elections was not determined by Republicans, but by a large influx of independent and Democratic voters. Had voting been limited to Republicans, Cantor would have won in Virginia and McDaniel would have won in Mississippi.
Unfortunately, this will continue to happen until our laws are changed to allow for voluntary party registration and empower political parties to limit participation in primary elections to voters who have chosen to proclaim a specific party affiliation.
Bill Bolling, who lives in Hanover County, served as lieutenant governor of Virginia from 2006 to 2014. A former member of the Virginia Senate, he currently serves as chairman of the Virginia Mainstream Project, an organization committed to promoting a more mainstream approach to politics and policy in Virginia. Contact him at bill.bolling@billbolling.com.