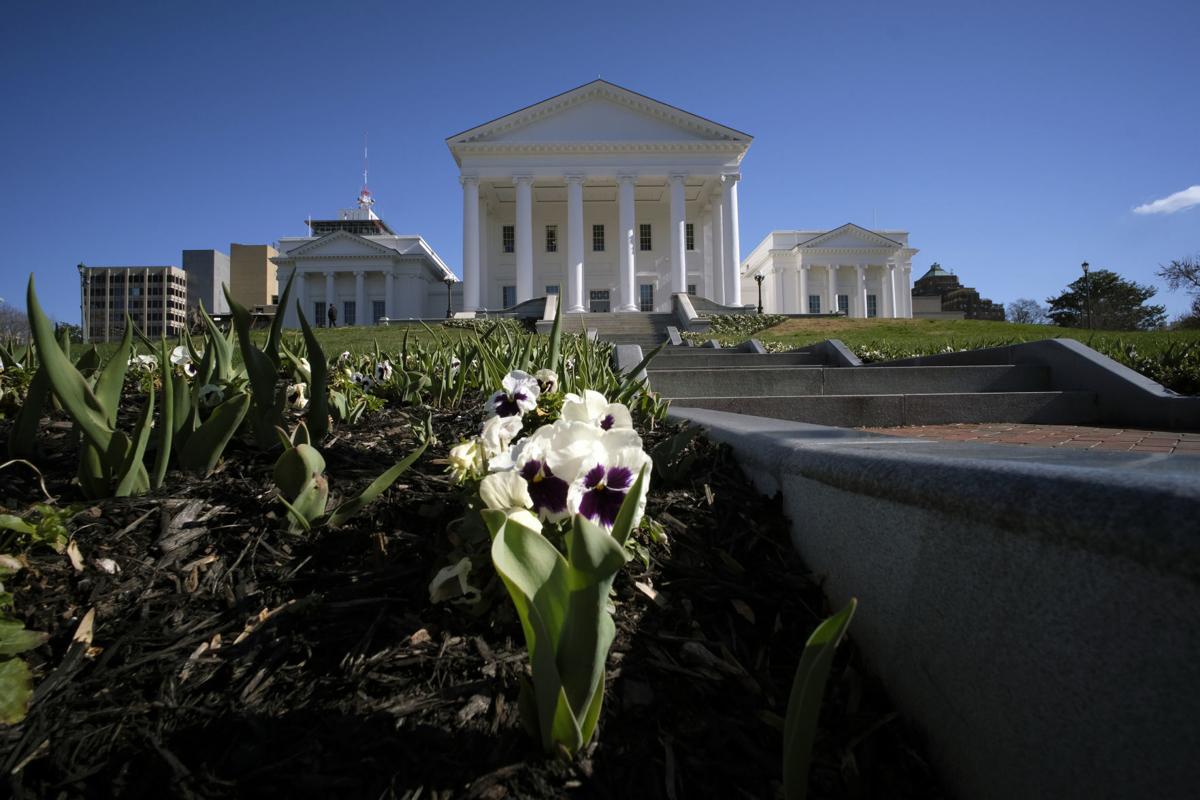 This nation — a land of freedom, liberty, and boundless opportunity limited only by a person's determination — is a cradle for so many American-made success stories.
Stories like the son of a coal miner who became the first member of his family to go to college, going on to serve in local and state government and then as Virginia's lieutenant governor for two terms. My story, like so many others, is the product of good fortune, family support, and personal dedication to achieving bold goals. These ingredients help pave the way for success.
Another essential ingredient is access to good health care.
Today in Virginia, thousands of people working hard to make a better life for their families face a barrier to getting quality care because they don't have health insurance. Make no mistake, this is a quality-of-life issue. It is an economic issue.
When people are healthy they are productive and can contribute to society. When they are ill or injured, but unable to get treatment in the proper setting, their struggles can affect us all.
The cost of delaying necessary care and ending up in the hospital emergency room burdens the health-care system, the insurance sector, taxpayers, government, and businesses. For businesses and workers this means higher insurance costs. For hospitals, it means uncompensated care.
This is why many chambers of commerce, local governments, organizations, and stakeholders support finding a compromise plan to help as many as 300,000 low-income uninsured Virginians get health coverage.
More than 35,500 people in Richmond and the surrounding counties of Hanover, Henrico, and Chesterfield are uninsured and would be helped by increased access to care.
A single person in Virginia earning $16,753 a year would qualify for help. People in a family of four earning $34,638 would be eligible.
The House of Delegates' Republican majority has developed a health-care access plan to bring Virginia taxpayer dollars back to the commonwealth to help people here, while encouraging Virginians to personally invest in their own health and well-being.
The House plan has rules on work, training, and education so people can improve their lives. And it includes so-called "skin in the game" conditions for medical co-pays and incentives for healthy behaviors.
This approach is in line with what Vice President Mike Pence implemented as governor of Indiana when his state expanded Medicaid eligibility in 2015.
It is consistent with the stance taken by Kentucky Gov. Matt Bevin, who campaigned against coverage expansion, but once in office received approval from the Trump administration to enact reforms such as work requirements.
Recognizing the fiscal case for increasing health care access, these two conservative Republican leaders found creative ways to help people, and the economy, while achieving important entitlement reforms.
Indiana and Kentucky are among the 32 states that have expanded Medicaid for the uninsured under the Affordable Care Act. More of those states are led by Republicans than Democrats.
Virginia is among the 18 holdout states that have not increased coverage access. That resistance has not left Virginia better off.
Recovering our tax dollars to expand coverage access will help Virginia's economy, saving millions of dollars in the state budget — money Virginia now spends on behavioral health services, medical treatment for inmates, cancer care, and services to pregnant women and people with serious mental illness. It will also support job growth and a healthy, productive populace.
By declining to access available funding, Virginia has foregone more than $10.5 billion from the federal government that could have been returned to the commonwealth.
While that is unfortunate, in this case the wait provides Virginia with an opportunity to achieve important reforms while also helping people.
With a Republican president in the White House, the commonwealth can strike an entitlement reform deal with conservative principles, similar to Indiana and Kentucky.
Many people who would benefit from access to health-care coverage are ordinary folks with hopes and dreams for a better life for their families. These are relatable dreams — the same dreams my family had for me and that I have for my children.
The difference today is that the world is rapidly changing. Good jobs in bedrock industries such as manufacturing and natural resources, like coal, that helped lift families into the middle class aren't as plentiful as they once were.
We can and should expect people to make their own success. But we also can and should remove reasonable barriers to success where they exist. Lack of health care should not prevent people from reaching their potential or realizing their dreams.
Virginia lawmakers have an opportunity to adopt a health-care coverage plan with conservative reforms that help people and give them a stake in their own success. It's a deal they should make.
Bill Bolling, a Republican, is a Hanover resident who served as Virginia's lieutenant governor from 2006-2014.
Indiana and Kentucky are among the 32 states that have expanded Medicaid for the uninsured under the Affordable Care Act. More of those states are led by Republicans than Democrats.