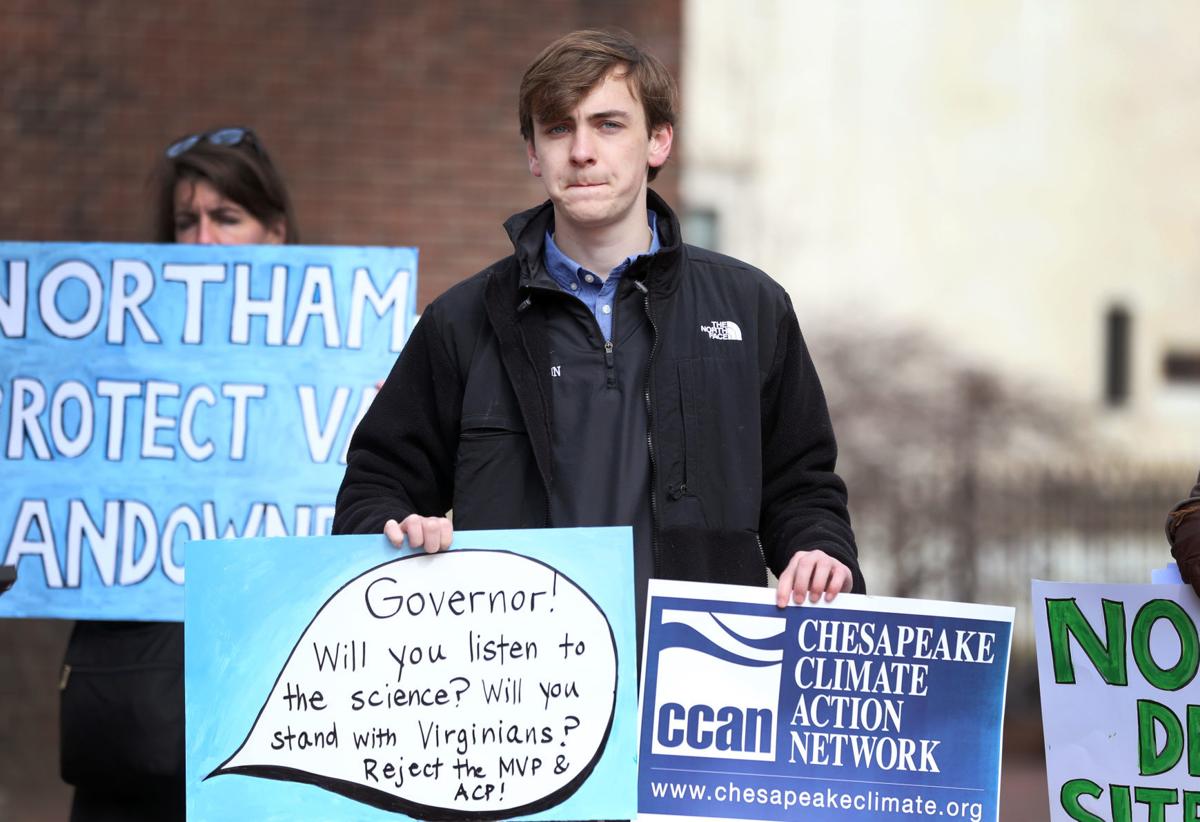 Gov. Ralph Northam deserves accolades for his successful, bipartisan push to expand Medicaid in Virginia. An estimated 400,000 Virginians will now have access to health care, Virginia's budget received a welcome boost, and Northam can say he has accomplished his top policy priority in just the first few months of his term.
My hope is that Northam will immediately get to work on the rest of his policy platform — especially when it comes to protecting Virginia's environment.
Conservation voters helped get Northam into the Executive Mansion; they knocked on doors, made phone calls, and showed up in force at the polls.
Northam has followed in his predecessor's footsteps — moving forward with cutting carbon under the Clean Energy Virginia Initiative, vetoing anti-climate legislation, and fighting for Bay protections. Overall, however, many of his actions have given conservationists little to be excited about.
From reinstating tax handouts to big polluters in the form of coal tax credits to reappointing David Paylor, a lightning rod for controversy, to head his Department of Environmental Quality, Northam has missed several opportunities to lead on conservation issues.
It is still early, however, and we expect Northam will secure his own legacy as a strong steward for our environment. There are four simple ways he can begin to build that legacy.
First, he should mandate stream-by-stream reviews of pipeline water crossings. While it may be true Northam never campaigned on stopping the Mountain Valley or Atlantic Coast pipeline, he is on record requesting further scrutiny of these projects, specifically a stream-by-stream review of water crossings along the routes.
This has yet to materialize. Since Northam has taken office, Dominion has violated water quality standards along the route and lost in court with regard to impacts on endangered species, and citizens have brought forward compelling evidence of additional adverse impacts caused by these projects. The governor has kept a hands-off approach: a vacuum of leadership that has been filled by the citizen-led State Water Control Board. Northam should fulfill his campaign pledge by ensuring that Virginia — not Washington — determines whether these projects meet the appropriate standards.
Second, Northam has a prime opportunity to make strong, pro-environment appointments. Following the retirement of one of the State Corporation Commission's three judges earlier this year, and the General Assembly's inaction on filling that seat, the governor has the chance to make a clean-energy appointment to this important body. Over the next decade, the SCC will play a key role in whether we transition toward renewable energy and cut energy usage or continue to rely on dirty fossil fuels for our electricity needs.
Beyond the SCC, Northam will have many opportunities to make strong appointments to the State Water Control and Air Pollution Control boards. These boards give everyday citizens a role in environmental decision-making and holding bureaucrats accountable. Appointing members who will rely on science and share the governor's conservation values will be imperative in ensuring his environmental legacy.
Third, Northam should hold Dominion Energy accountable to grid-modification and clean-energy development. While we've made steps forward, Virginia remains far down the list of states with regard to energy efficiency and clean-energy development. These pro-environment and pro-economy industries received a boost from legislation passed this year; ensuring that the implementation of this law meets expectations is vital to its success. The governor must lead on the implementation and call Dominion out any time it tries to game the system or put profits over people and the economy.
And fourth, Northam must meet his strong commitment to 2 percent natural resources funding in the state budget. Northam will introduce his own budgets at the midpoint of his term, and as he leaves office. While he has signaled an increased investment in conservation, we expect to see this pledge realized by going above and beyond Virginia's prior commitments to protecting our waters, our lands, and our air.
The budget that he just signed, despite the tremendous victory of expanding Medicaid, actually takes Virginia backward with regard to natural resources. The governor shares our goal of increased land conservation and water quality funding, but his plans to accomplish these goals have so far been vague. And, in accomplishing this goal, he must also protect the Land Preservation Tax Credit — one of the most successful land conservation programs in the nation.
It's early in Northam's term, and while we don't expect him to have solved all the world's problems in the first few months, we do expect more of an indication that greater progress is on the horizon. Clean water, clean air, and open spaces have real, day-to-day impacts on Virginians' health, their quality of life, and our state's economy. It's time to get to work.
Michael Town serves as executive director of the Virginia League of Conservation Voters. Contact him at info@valcv.org.