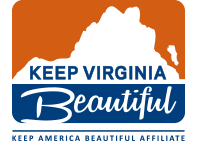 As you leaf your way through today's Times-Dispatch on this 48th anniversary of Earth Day, dozens of groups throughout Virginia are commemorating it in productive ways. School groups are planting rain gardens. Fluorescent-vested business people are fanning out with trash bags along miles of state roads and country lanes. Scouting groups are amassing bottles and cans as part of ambitious recycling drives. Rotaries and PTAs are planting trees. Virginians from the Blue Ridge to the beach are busy.
When Earth Day began in 1970, it created a national moment of self-reflection. The day's theme that first year — A Day of Survival — spoke to the gathering threat that decades of environmental neglect had fostered. Before long, the momentum behind the movement would lead to the creation of the Environmental Protection Agency and the passage of key amendments strengthening the Clean Water and Clean Air acts — legislation that would begin to inject a green sensibility into the American zeitgeist.
Along the way, that collective commitment to the environment has made a marked difference. While there is still work to be done, progress over the past half-century has made our country a healthier place. The aggregate emissions of six common pollutants dropped 70 percent between 1970 and 2015. Auto emissions standards have been credited with improving air quality standards, so much so that every area of the country that a generation ago had unhealthy levels of carbon monoxide now has air that meets national standards. By every metric, our air is cleaner and healthier than it has been for many, many years.
Tangible improvements also have been made to the health of our nation's waterways. Just 25 years after that first Earth Day, the number of rivers and lakes in America that are safe for fishing and swimming doubled. Older Richmonders likely recall the toxic state of the James River in the 1970s when Kepone levels led to a fishing ban that lasted up to 14 years. Although much still must be done to address the non-point sources of runoff that inhibit water quality, the James today is a majestic resource for recreation and commerce that defines our region.
As progress toward cleaner air and water continues, much of our focus at Keep Virginia Beautiful is on enhancing the landscapes around us. Many of our beautiful roads and byways are marred by trash tossed by passing vehicles. Ramps and cloverleafs are particularly prone to stretches of litter strewn on shoulders and bordering grassy areas. Cigarette butts pile up at busy intersections.
Litter is a problem with few government solutions, and while there are fines for indiscriminately disposing trash in public areas, the responsibility largely falls on citizens to respect our shared spaces. We work to educate young and old alike about the detrimental impact of litter (including its estimated at-minimum $25 million a year price tag — but ultimately, we must rely on motorists to make choices that keep Virginia beautiful.
And we can do something else: mobilize to reduce the number of bottles and cartons, papers and butts littering the commonwealth. It's a movement that dates to the "Don't be a litter bug" campaign launched in 1953. Remember the public service announcement of the teary-eyed Indian?
In 2017, we started a new partnership with the Virginia Department of Transportation to help broaden the impact of its 30-year-old Adopt-a-Highway program. In years past, the program has enlisted the help of 18,000 Adopt-a-Highway volunteers who collect more than 25,000 bags of trash along Virginia's roads. Working together, we think we can do even better.
Groups that participate in the free Adopt-a-Highway program sign on for a three-year commitment, agreeing to pick up litter and recyclables on their adopted two-mile stretch of road at least twice a year. Our partners at VDOT provide training as well as trash bags and vests and safety signs. The companies, clubs, associations, neighbors, and other groups also receive highway signs that recognize their commitment to those two miles. We also support other kinds of organized cleanups by regularly giving away personal cleanup kits to groups interested in tackling an area of their community.
For more ambitious cleanup projects, groups also can apply for funding through our 30 Grants in Thirty Days initiative, which provides awards of between $500 and $1,000 for projects in four areas: Community Beautification and Greening, Litter Prevention, Recycling, and Cigarette Litter Prevention. Thanks to our partners such as those at Altria, Keep Virginia Beautiful has provided more than $175,000 to support 230 projects since 2011. (The next application deadline is soon approaching.)
Keep Virginia Beautiful turns 65 years old this year, the age when many begin thinking about retiring. But given how much work there is still to do, you won't see us heading out to pasture anytime soon. Even so, we need your help. As you reflect this Earth Day on the blessings of our beautiful state and the tremendous progress that has been made in making our air and water so much cleaner, remember too that it is our collective and ongoing commitment that is needed to keep Virginia beautiful.
Let's make every day in Virginia Earth Day.
Keep Virginia Beautiful turns 65 years old this year, the age when many begin thinking about retiring. But given how much work there is still to do, you won't see us heading out to pasture anytime soon.