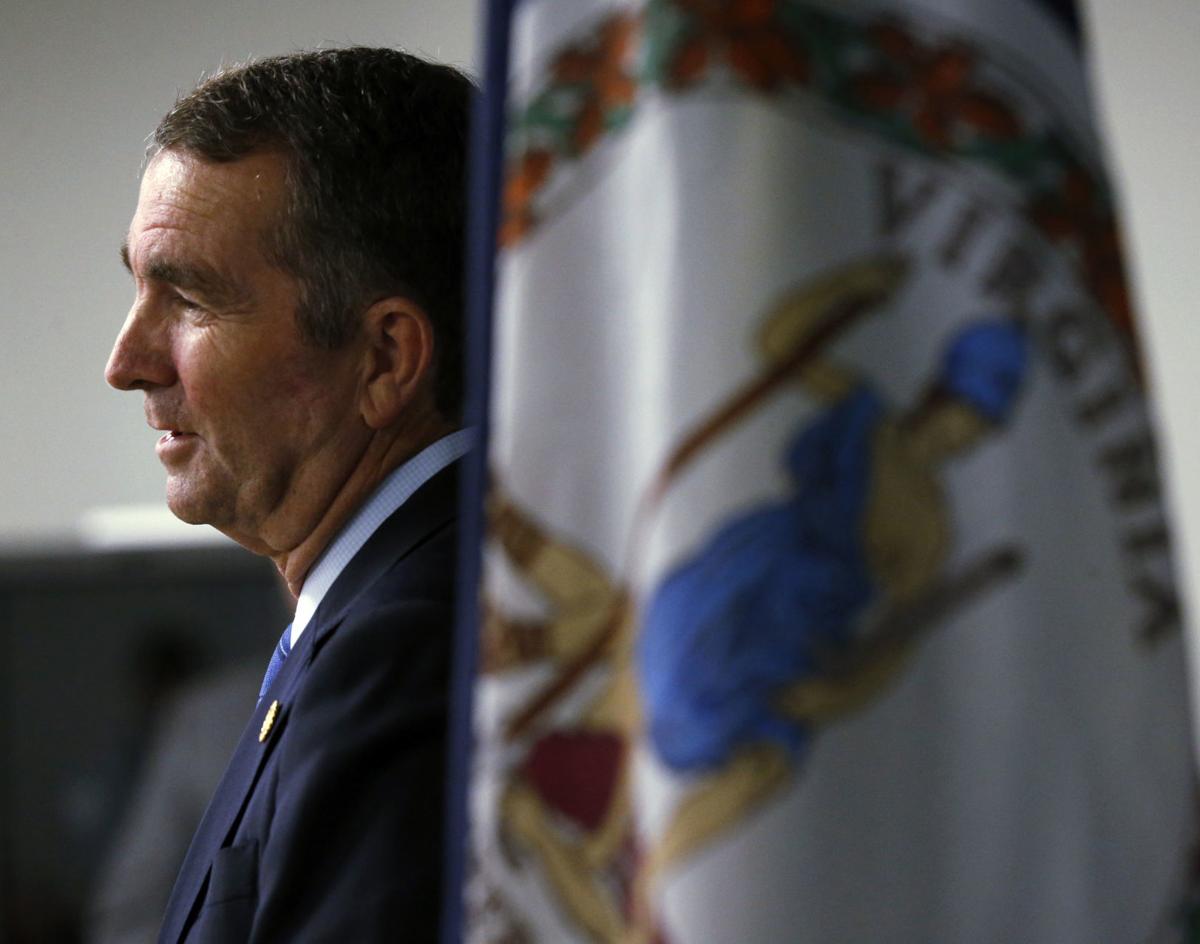 Virginians are enjoying the benefits of last year's historic federal tax reforms, but those benefits may be short-lived for many small-business owners and working families.
That's because they could end up paying more unless officials here change how state income taxes are calculated.
For instance, many people who currently reduce their tax bills by itemizing deductions will be stuck with the state's much lower standard deduction unless the General Assembly changes Virginia's tax laws.
Right now, Virginia law requires you to use the same method of deductions as you do at the federal level — so if you itemize at the federal level, you itemize at the state level.
In the federal Tax Cuts and Jobs Act, the standard deduction was nearly doubled so many Virginians will likely take the new federal standard deduction, rather than itemize.
Unfortunately, Virginia's standard deduction is not as generous and since you can't itemize your deductions — such as the mortgage interest, real estate taxes and healthcare expenses — you'll end up paying more in state taxes.
The commonwealth stands to gain about $500 million a year because of the changes to federal tax policy.
Gov. Ralph Northam wants the General Assembly to approve a plan that would make Virginia's earned income tax credit refundable. Under his plan, someone who owes the state $800 in taxes but qualifies for a $1,000 credit would get a check for $200.
That sounds like good news, except that under the governor's plan, those refunds would be covered by revenue generated by taking away the itemized deduction — in other words, by a tax increase on the middle class.
Some in the legislature are pushing back.
Del. Chris Jones, chairman of the House Appropriations Committee, for example, says making the earned-income tax credit refundable "shouldn't come at the expense of middle-class taxpayers ... I don't see taking away the ability of the middle class to itemize as an equitable proposal."
The potential tax increase would affect many of the state's small-business owners.
Some people think all businesses are created equal, but they're not. Small businesses aren't like big corporations, and small-business owners aren't sitting on piles of cash.
Small businesses operate on thin profit margins, and while NFIB's monthly survey shows that small-business optimism is stronger than it's been in years, it wouldn't take a lot to nudge many businesses from profit to loss.
What's more, most small businesses are organized as pass-through entities, meaning the revenue passes through the business and goes directly to the owners tax returns. Rather than pay at the lower corporate rate, these job creators pay taxes at the higher individual rate.
You can see the economic boom Main Street USA is experiencing from the federal tax cuts in our NFIB Small Business Optimism Index, which just marked its second-highest level in the survey's 45-year history at 107.9.
The July 2018 report also set new records in terms of owners reporting job-creation plans and those with job openings. A seasonally adjusted net 23 percent are planning to create new jobs, up three points from June. Thirty-seven percent of all owners reported job openings they could not fill in the current period, a one-point increase from June.
I've heard story after story of Virginia's small business owners using their tax savings to give their employees pay raises or bonuses, hire new employees, invest in workforce training, or replace worn-out equipment.
Why wouldn't we want to see the same tax benefits and economic growth in Virginia?
Facing a wide range of options because of federal tax cuts, Governor Northam and Virginia lawmakers should take a thoughtful and broad-based approach to state tax reform, so as many Virginians as possible experience tax relief.
Certainly, they could do nothing and spend the additional revenue — or they could identify and implement pro-growth components to our tax code that will not only make Virginia more competitive with our neighboring states and the rest of the nation, but also allow Virginia's hardworking families and businesses to keep more of their hard-earned money, so they can decide how to save, spend, and invest.
In the American Legislative Exchange Council's annual publication, Tax Cut Roundup which documents every state that passes significant tax reform since 2013, Virginia is excluded entirely — because our state has not passed significant tax reform in recent years.
The time to act is now! I hope Governor Northam and the Virginia General Assembly can come together to pass meaningful reforms that will help small-business owners, their employees, and their families.
Nicole Riley is Virginia state director of NFIB, the nation's leading small-business association. She lives in Richmond.
Unfortunately, Virginia's standard deduction is not as generous and since you can't itemize your deductions - such as the mortgage interest, real estate taxes and healthcare expenses - you'll end up paying more in state taxes.