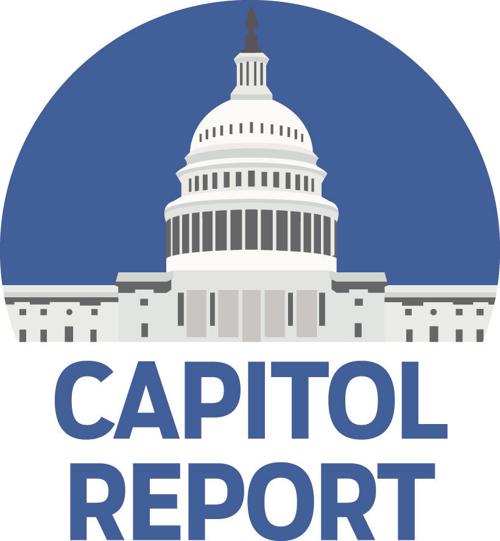 People fed up with high-tax, slow-growth areas of the country migrate in large quantities to low-tax, high-growth areas of the country. Despite fleeing areas with less favorable economic conditions, when they get to the low-tax, high growth areas, they vote in favor of policies that undermine the economic environment they were attracted to in the first place!
Simply put, flourishing red areas of the country are in danger of being distorted by failing blue-state economic theories.
Liberal policy analysts ignore economic factors in migration. Paul Krugman attributes Americans' migration to the South to the fact that air conditioning has made the South more livable.
The reality is people move from California to Texas not because of the weather — they move for jobs, lower taxes, and opportunity.
Recent Census data (2014) shows that the top seven states with the biggest percentage increases in in-migration — those gaining in number of residents — are North Dakota, Nevada, South Carolina, Colorado, Florida, Arizona, and Texas. All red states except Colorado, which is purple.
The top states with the biggest percentage out-migration, which is to say the states losing the most residents, are Alaska, New York, Illinois, Connecticut, New Mexico, New Jersey, and Kansas. All these states are blue, except Alaska and Kansas.
According to the American Community Survey in 2015, New York had 69,289 migrants to Florida. In total, the survey counted 1.5 million people living in Florida who were born in New York. In comparison, only 0.9 million people who were born in New York were living in New Jersey — right next door.
New York wasn't the only state hemorrhaging population. California had 65,546 migrants to Texas.
While we're looking at California, you may know that Orange County is famous for being the only Republican stronghold along the Pacific Coast. Unsurprisingly, the American Community Survey also found that one of the largest county migration flows was folks moving from Los Angeles County to Orange County.
As you can see, this is a nationwide trend. And yes, it's happening here in Virginia.
In 2006, Virginia was 42nd in terms of net out-migration, bringing in 34,203 more residents than we lost. Number 51 was Texas, which brought 173,243 more than it lost. New York lost 228,444.
In 2016, Virginia slipped to 11th in net out-migration, losing 11,507 residents.
Why are folks beginning to leave Virginia? Because over the same time period Virginia has slipped in the business rankings due to blue-state policies creeping in, driven by an increasingly blue Northern Virginia.
To put this in perspective, let's compare where the commonwealth ranks in various surveys on economic competitiveness and the general climate for business.
New residents are lured by red-state perks, but unfortunately, they bring their blue-state values.
Henrico — an award-winning county with a pro-business climate, top-of-the-line infrastructure, and excellent schools — has attracted out-of-state migrants in recent years.
According to Census migration flow maps, the largest amount of inbound migrants over the past several years hail from the D.C. metro area, the Chicago area, Los Angeles County, San Diego County, the Boston metro area, the Miami metro area and the New York metro area — all deep blue areas.
Henrico County went to Hillary Clinton by more than 30,000 votes in 2016. Just over a decade ago, George W. Bush won the same county by 11,000 votes.
That's a rapid demographic shift. But Democrats are still upset that Henrico isn't more blue. Courtney Lynch, Henrico's freshman supervisor, just said she plans to quit because the Board of Supervisors wasn't implementing her left-leaning agenda fast enough: "I realize this role on the Board of Supervisors isn't a fit for my strengths and leadership style."
Perhaps what Lynch isn't recognizing is that Henrico County is affluent today because of core Republican pillars like limited government regulation, great education, low taxes, and commitment to American values. The Board of Supervisors is rejecting her push for a radical agenda because they know a dramatic shift would harm Henrico's prosperity and your family.
We need to call out what's happening and, come this fall, Virginians will have to decide if they're going continue to let blue-state policies (like raising taxes — something many Democrats have promised if they gain power in November) hurt our future economic prospects more than they already have.
Dave Brat, a Republican, represents Virginia's 7th District in the U.S. House of Representatives. Contact his Glen Allen office at (804) 747-4073.
New residents are lured by red-state perks, but unfortunately, they bring their blue-state values.