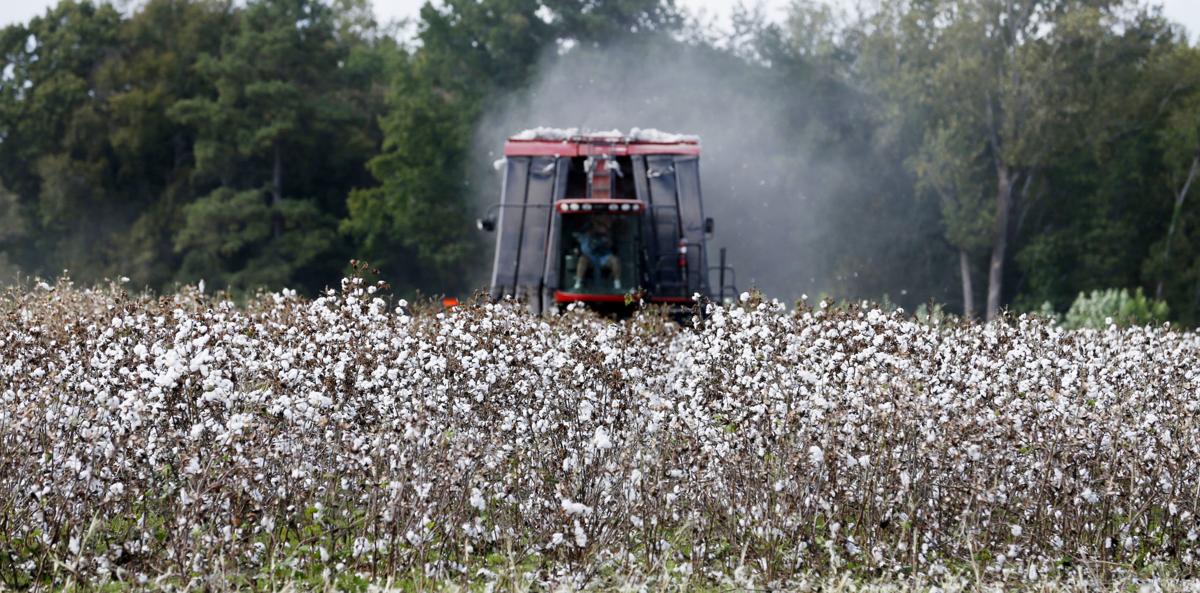 While growing up on a tobacco, corn, small grains and soybean farm outside of Danville in Pittsylvania County, my grandfather told me that agriculture had no political boundaries because everyone had to eat to survive.
That upbringing and mindset served me well as I matriculated into private and public sector positions that put me at the center of global agricultural trade and the policies impacting it.
Indeed, after working as an aide to a Congressional member of the House Committee on Ways and Means' Trade Subcommittee, working in the global leaf tobacco industry for a decade, and being appointed as both Virginia's Secretary of Agriculture and Forestry and Commerce and Trade for eight years under Republican and Democratic governors, I believe more than ever that my grandfather was correct: Agriculture and trade policy that affect this powerful industry should be nonpartisan issues.
In Virginia, agriculture is the largest private industry, accounting for $70 billion annually, more than 300,000 jobs, and covering 32% of Virginia's total area.
The substantial impact farming and agriculture have on the commonwealth makes any policies that impact these areas some of the most important to Virginians.
Because of the impact the agriculture industry has on Virginia's economy, there will be no more important debate in Congress this year than the future of the North American Free Trade Agreement (NAFTA), now called the U.S.-Mexico-Canada Agreement (USMCA).
This trade deal will update NAFTA and provide much-needed stability to Virginia's agriculture industry.
NAFTA, which I worked on as a congressional staffer back in the 1990s, eliminated almost all barriers to trade and prompted a prosperous trade relationship among the three countries.
In 2016 alone, the U.S. exported almost $43 billion worth of agricultural products to Canada and Mexico.
Although NAFTA greatly benefited U.S. farmers, it needed an update, given advances in technology and a changing global marketplace.
The USMCA does that, while continuing to ensure a stable partnership with our North American neighbors.
Free trade with Canada and Mexico is a lifeline for both American jobs and the overall economy. Nearly 14 million jobs across the country depend on trade with Canada and Mexico.
In Virginia, Canada and Mexico make up the second largest agricultural export market for the commonwealth, falling only behind China.
I'm proud of the fact that, while serving as secretary of agriculture and forestry for Govs. Bob McDonnell (R) and Terry McAuliffe (D) and working in partnership with the General Assembly, we secured new funds to open agricultural marketing offices in both countries to grow exports.
In a very short period of time, those outposts yielded new and expanded opportunities for our family farmers and agribusinesses.
By 2018, Virginia's agriculture and food products exports to our northern and southern neighbors had reached almost $400 million.
While we welcomed the growth in exports to Canada and Mexico, we also knew that there were many more opportunities for Virginia in the future as we strengthened our relationships with those countries.
In fact, one of the main promises of the USMCA is that it will increase dairy market access across the U.S., Mexico and Canada.
This is critical to Virginia farmers because dairy products make up the fourth largest section of the agriculture industry, about $308 million annually.
The consideration of the USMCA comes during a period of great anxiety for farmers and other exporting businesses here in Virginia and across the country.
At a time when our trade relationship with China also is at stake, a major trade victory such as the passage of USMCA would provide needed stability to allow farms, small businesses and communities to plan for the long term.
For these reasons, our elected representatives in Washington must be ready to fight for the passage of the USMCA as soon as possible.
Failure to stabilize the United States' relationships with Canada and Mexico will have negative consequences for Virginia farmers and the national economy at large.
To that end, I believe President Trump and Congress must act to ensure the United States' hardworking farm families can continue to remain competitive in the global marketplace.
They need to know that the foreign markets they and their agribusiness partners spent decades securing will be there at the end of the year and in the years to come.
Farmers can adjust for weather, seed varietals, changing yields and many other things that Mother Nature and science throw at them, but they should not have to contend with the federal government driving their overseas customers away.
Time is of the essence, as our most important customers already are seeking more reliable partners.
We can't afford to wait while the rest of the world is passing us by on trade.
And, similarly to what my grandfather taught me as a young boy, agriculture, particularly agricultural trade, should not be a partisan issue.
Todd Haymore is managing director of the Global Economic Development, Commerce and Government Relations practice at Hunton Andrews Kurth and served as secretary of commerce and trade under Gov. Terry McAuliffe; secretary of agriculture and forestry under McAuliffe and Gov. Bob McDonnell; and commissioner of the Virginia Department of Agriculture and Consumer Services under Gov. Tim Kaine. Contact him at thaymore@hunton.com.